Founded in 2000, ecoCard is one of the most preferred brands in the digital wallet industry and offers financial services to millions of customers around the world. In recent years it re-branded itself as ecoPayz and became a principal member of MasterCard, issuing prepaid virtual and plastic ecoCards to its clients.
As an established e-wallet service, ecoPayz and its ecoCard are popular among casino players for the convenience and security they offer. The ecoCard e-wallet is one of the most preferred online money transfer methods across Europe, Russia and the Middle East, and it is accepted by almost all web-based gambling providers. It resembles a prepaid virtual debit card and is the ideal solution for gamblers who want to monitor and control their spendings. It is also useful for players who, for some reason, security-related or otherwise, do not wish to use their credit cards at online casinos.
The ecoCard digital wallet can be loaded with funds via transfers from bank accounts or credit and debit cards such as Visa, MasterCard, Maestro, Yandex Money, Safety Pay, and more. Users who opt for the plastic ecoCard can use it to make purchases at brick-and-mortar merchants, as well. How ecoCard Works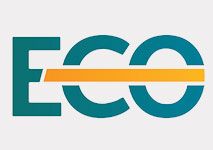 Deposits from the ecoCard to online casino accounts are processed immediately and securely, so players can fund their gambling balances within seconds. Using this method for web-based gambling is safe, fast and convenient.
This is a standard e-wallet payment method, which can be funded by transferring money from a variety of resources, including credit cards, bank accounts, and services like MoneyGram or Western Union. By choosing the ecoCard, players avoid disclosing personal or financial information, regarding their bank accounts or credit cards.
Registering an account at the official ecoPayz website is necessary for obtaining an ecoCard. The process is easy and straightforward and free of charge. When the e-wallet is activated, it should be linked with a credit card and topped up before use.
Registering for ecoCard
Signing up for ecoCard is very easy at the official ecoPayz website. Along with personal information such as a name, date of birth, and address, the user is asked to provide a valid email address. Choosing a password and a preferred currency should be your next step.
The service will send you an email with your ecoCard number and User ID, prompting you to activate your account. Once it is activated, it needs to be linked with a payment method, which will be used for funding the newly registered ecoCard.
When making deposits to your ecoCard, you may be charged fees by your banking or financial institution. Typically, transactions via credit cards are charged 2.9%, while Electronic Fund Transfers are charged 4.9%.
Purchasing ecoVirtualcard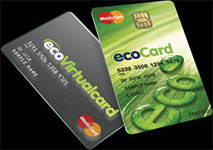 The ecoPayz service offers its customers a one-use payment option called ecoVirtualcard. It can be used for online purchases and it is even more secure – once used, it is no longer valid, so it cannot be stolen. The ecoVirtualcard is available in three currencies – USD, EUR, and GBP. The cost for issuing is $2.30, while the currency conversion fee is 2.99%. There are no transaction processing fees and no minimum single transaction limits.
The one-use ecoVirtualcard is offered in four tiers – Silver, Gold, Platinum, and VIP, with different limits for a maximum single transaction. However, it is available in Single Euro Payment Area (SEPA) countries only.
Depositing at Online Casinos via ecoCard
Along with other digital wallets, ecoCards are popular for making deposits to online casino balances because they are instant and offer great protection. In order to make a deposit, online casino players need to log into their accounts and visit the Banking or Cashier Section at the gambling site.
Then, from the list of available deposit options, you need to choose ecoCard, or alternatively, ecoPayz, and enter the amount of funds you wish to deposit into your casino balance. For this, you will be required to fill in your ecoCard ID and password, without any additional information about your credit cards. The second you confirm the transaction, you are ready to play for real money.
Withdrawing Winnings via ecoCard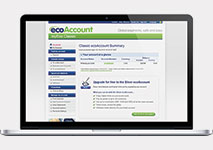 When using the ecoCard payment option, online casino players can withdraw their winnings from their balance only via wire transfers. For this, they need to link their bank account with the ecoCard e-wallet.
When you visit the Withdrawal section at your ecoCard account, you can also choose a bank check. It is available to Italy and UK-based residents, however, and the fee is $25. Processing withdrawals usually takes up to 3 business days and banking fees may apply.
Fees and Limits
The ecoCard payment method is preferred by many online gamblers because there are no monthly or annual fees. However, deposits via credit cards are charged 2.9% per transaction. There is also a withdrawal fee when transferring funds from your ecoCard to your bank account. It would range from $6 to $10.61, depending on the service tier you choose – Silver, Gold, Platinum, and VIP. Classic account holders cannot make withdrawals to bank accounts.
If you opt for the plastic ecoCard, registration and activation is free, but cash withdrawals are charged 2%, with the minimum fee being $1.5. There is no deposit limit when users transfer funds to their ecoCard accounts.
Security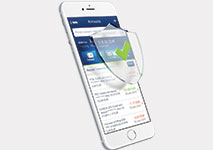 As a well-established e-wallet service, ecoCard provides its customers with high levels of protection. Due to the use of SSL and TLS protocols, all transactions are automatically encrypted from the browser to the ecoPayz website. So any sensitive information is kept private and secure.
The service employs the latest security and anti-fraud technologies and complies with the Payment Card Industry and Data Security Standards (PCI and DSS). It is authorized and regulated by the Financial Conduct Authority.
Advantages
For many players, ecoCard is a convenient and problem-free deposit method, as it is accepted in 160 countries and it supports 47 different currencies. Deposits are processed immediately and securely, without the need for disclosing any sensitive information.
Disadvantages
Due to the strict regulations regarding online gambling and gambling-related financial transactions in the United States, ecoCard is not available to players in the US. Another thing to consider is that bank check withdrawals are available to users, based in Italy and the United Kingdom only.
In 2009 ecoPayz was the first financial institution that launched a mobile app. Today it is available to both iPhone and Android users.
Conclusion
As a third-party online payment processor, ecoCard allows for funding transfers at online casinos without the risk of disclosing personal information when making a payment. The instant deposits and the relatively quick withdrawals also make the e-wallet widely preferred.
The ecoCard payment option is accepted in hundreds of online casinos and in thousands of on and offline stores, as well.