As one of the largest independent e-wallets in the world, Neteller is available in more than 200 countries and supports 26 currencies and 15 languages. Its financial services are widely used for online money transfers to and from businesses in a vast range of industries, including social networks, Forex trading, and online gambling.
Not long after it was launched in 1999, Neteller was processing transactions for almost all web-based gambling providers. Today, it is still one of the largest and most reliable names in the industry. It is available in all online casinos and is among the most popular deposit methods.
Summary
Country used in
Worldwide
Website
www.neteller.com
Accepted by
750 Online Casinos
Casino Games with Neteller
Slots, Roulette, Blackjack, Video Poker
Available for deposit
Yes
Available for withdrawal
Yes
Create account / Sign up for account
FREE
Fund your Neteller balance
0%-2.5%
Make a payment from your Neteller balance
FREE
Transfer funds from Neteller balance to bank account
10 USD
Transfer funds from Merchant to Neteller balance
FREE
Online Chat
No
Email
help@neteller.com
Telephone
International: +44 20 3308 9525
Australia: +61 2 8279 8643
United Kingdom: +44 120444 0908
France: +33 1856 53457
Germany: +49 21599279504
Spain: +34 91 7693583
Neteller is a British e-money company and is authorised by the Financial Conduct Authority in the UK. Their high standards guarantee high-levels of safety and security for users, including special measures against fraud and identity theft.
Neteller is accepted by most online casinos as a payment option for both deposits and withdrawals. Players should be warned, however, that as it is based outside the US, it currently does not accept US-based customers.
How Neteller Works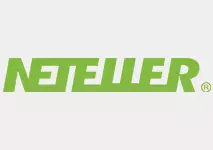 Neteller is an e-money service that functions much like PayPal and it is available at multiple online casinos. It allows users to store and transact money from their online balance. In effect, it functions much like a bank account, even though there are some differences. This method is widely popular among gamblers because it allows instant transfers and easy funding of gambling accounts.
Due to the fact that all transactions are made within the Neteller framework, all payments are processed in a matter of seconds, allowing for very quick deposits and withdrawals. This makes gambling transactions the fastest in the industry and is one of the primary reasons why Neteller and other similar services are so popular with the online gambling community.
Signing up for a Neteller account is free of charge. To open an account, players need to visit the operator official website and sign up. Then, they will need to fund it via their preferred payment method such as credit cards, bank transfers, bank deposits, etc.
Registering Neteller Accounts
Opening a Neteller account is easy and takes no more than a few minutes. To register and create their own e-wallet, players need to provide their personal information in the registration form. This includes their names, addresses, and birth dates, as well as valid telephone numbers and e-mail addresses. The option for choosing a currency is also available – USD, EUR, GBP, and CAD are among the accepted currencies.
Once the registration is complete, the player receives a Neteller ID and a Secure ID. The account needs to be linked with a bank account or another funding method in order to be topped up and properly used for online gambling. Here players can use credit or debit cards, including Visa, MasterCard, and Maestro, international bank transfers, and more.
When the Neteller account is activated, it can be used for instant transactions to online gambling accounts. For withdrawals of winnings, however, a verification is required. Players will need to provide scanned copies of their IDs or other documents as a proof of address.
Prepaid Net+ Card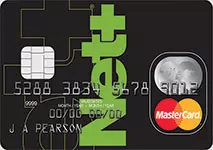 Neteller offers players the opportunity to purchase a Virtual or Plastic Prepaid Net+ MasterCard. These are low-cost prepaid cards with no annual or monthly fees that allow easy access to the Neteller e-wallet. They can be used for both funding online casino accounts and withdrawing money at ATMs. The Prepaid Net+ MasterCard also allows purchases at hundreds of online and brick-and-mortar stores that accept MasterCard as a payment option. The card supports several popular currencies – GBP, EUR, USD, CAD, AUD, SEK, JPY and DKK.
The Plastic Net+ MasterCard is shipped within a few weeks and requires activation at the official Neteller website. Moreover, you will have to pay €10 for shipping and handling fees.
Neteller VIP Program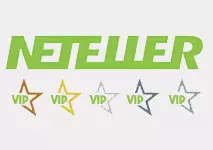 Based on the transfer activity in a member's account, Neteller VIP Program is designed to reward the most active users and it features five different levels. Players with increased transfer activity will receive benefits such as additional reward points, increased ATM withdrawals, multiple currency accounts, higher transfer limits, as well as next day payouts. Moreover, users with Gold standing or higher can benefit from a personal VIP Manager who can help with any question or decision in the user's own language.
Neteller VIP members receive loyalty reward points on each transaction, which can be redeemed for cash. There are even more additional perks for those who transfer substantial amounts of money each year.
Depositing at Online Casinos via Neteller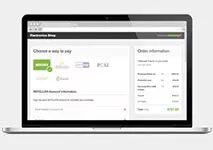 The Neteller e-wallet is widely preferred by gamblers due to its convenience and high level of security. It is a valid payment option at all reputable online casinos and transactions are instantaneous and hassle-free.
Depositing via Neteller is very easy – after opening the Cashier at the casino, players need to choose it as a deposit option and enter a Neteller ID and a password. After specifying the amount of funds, they only need to confirm the transaction. The transfer is instant, so within seconds they are able to play with their money.
Withdrawing Winnings with Neteller
One of Neteller's biggest advantages over other payment methods is that it is ideal not only for topping up a casino balance but for withdrawing winnings, as well. The process is equally easy – you need to visit the Banking or Cashier section, choose Neteller as a withdrawal option, and enter your ID and password. Confirm the transaction after selecting the amount of money you wish to transfer from your casino balance to the e-wallet.
As mentioned earlier, you need a verified Neteller account to withdraw winnings. The verification process does not take long if you provide a readable image of your ID. Note that the transaction will take up to 5 business days to complete.
Fees
An important aspect of any payment service is the pricing scheme. While it is the general rule that quality comes at a price, you will find that Neteller is mostly inexpensive and just about anyone can afford to use it. Before you can actually make a deposit to your online casino balance you must first add funds to your Neteller account. There is a large number of other payment solutions which can be used to accomplish this.
Neteller charges deposit fees, which vary, depending on the funding method. Players who use BitCoin to top up their Neteller e-wallet, enjoy a low, 1% deposit fee, while most of the other options come with a fee ranging from 1.5% to 7%. A notable exception is Boku's Pay by Mobile option, where players can be charged up to 45%. Local bank deposits, on the other hand, are free.
Something to note is that the fees for depositing to your Neteller balance may also change, based on which jurisdiction you reside in. Users from certain countries benefit from lower deposit fees than others.
The fees for withdrawals range from 1.75% for Net+ Prepaid MasterCard to fixed amounts when using bank transfers (€7.50), Member Wire (€10.50), and others. The currency exchange fee is 3.99% and 1% for VIP members.
The limits are ₤650 in withdrawals and ₤1950 in purchases every 24 hours. Account holders can make 4 withdrawals or 10 purchases every 24 hours. However, VIP members benefit from higher deposit and withdrawal limits.
Security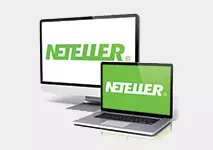 Neteller is an online money transfer service and it operates under strict regulations and security protocols. Due to the powerful 128-bit SSL technology, all personal and financial data remains private. This encryption makes it impossible for anyone to gain access to any sensitive information. In fact, every piece of data that goes through this system becomes encoded by the strong cipher.
As a result, only those authorized to view this data can gain access to it and in the unlikely event that someone does manage to gain hold of it, they would not be able to read any of it without the key to the encryption. For this reason, the e-wallet is considered one of the safest payment options in online gambling.
Furthermore, Neteller also gives users the opportunity to activate Two-Factor Authentication on their accounts. This is a security measure that adds an additional step before you are given access to the account. Basically, when you activate Two-Factor Authentication, you will have to enter a unique string of text every time that you log in. This piece of text is provided by the Google Authenticator app for smartphones and tablets which is linked to your Neteller account.
A new code is generated by the app every minute or so and you can only receive it on your smartphone or tablet. This prevents anyone from accessing your account even if they have managed to acquire your username and password. Two-Factor Authentication is quite simple and has so far proven to be very effective in preventing account theft, not only in the case of Neteller, but for any service that implements this feature.
In addition, when using a Neteller account for online gambling, users do not enter any credit card or bank information, so there is no risk of fraudulent activity. This also helps to keep users' personal data private from the casino. When a Neteller transaction takes place, the receiving party only sees the Neteller ID rather than a name or other identifying traits. This makes Neteller perfect for privacy-minded individuals.
As Neteller is not a banking institution, it does not lend account holders' funds. Customers' funds are securely kept in separate trust accounts, away from operational funds. This means your money is always in your e-wallet.
Advantages of Neteller
There are plenty of advantages when using Neteller as a method to top up an online casino account. It offers excellent protection of sensitive data, as well as the opportunity for gamblers to remain anonymous, as they appear only with their Neteller ID when transferring funds.
In addition, players who choose the Neteller e-wallet can use it at multiple online gambling providers. They are able to make instant deposits and after withdrawing their winnings, they can use them to make online purchases from hundreds of merchants.
Moreover, you will also be able to use this card at the small number of gambling websites that do not support Neteller, but accept MasterCard. In essence, the Neteller service provides you with two different and valid payment methods, each useful in its own way.
In terms of cost, Neteller is relatively inexpensive or no more expensive than other payment services. This is something that some people do not consider when choosing their primary deposit method, but it will affect your bottom line in the long term. Making gambling transactions does not cost you a thing. The only time that you will pay a fee is when you withdraw money from your Neteller balance to your bank account.
Customer support is available around the clock and there are always agents on standby waiting to help you with anything. Users will be able to establish contact via email and phone and will also have access to an extensive FAQ section, where many of the most common questions are answered.
The Net+ Prepaid MasterCard allows for easy ATM withdrawals and payments at any store where MasterCard is accepted.
Disadvantages of Neteller
Although Neteller is one of the most recognized payment methods for online gambling, it is not available for US-based players. Countries with limited service include Canada, Hong Kong, Turkey and Macau. Due to government regulations, some countries do not allow gambling-related transactions, so even if players can use their Net+ cards, they will not be able to access their Neteller account.
Additionally, there is a small number of online casinos that do not support Neteller as a deposit option. In such a case, you will have to resort to another option which might not be optimal for you, although such websites are few and far between.
Outside from that, there is hardly anything that could be considered a disadvantage. Neteller is a solid service and there is a reason why it has become so popular in the online gambling industry. It provides users with all the best features necessary for managing their casino bankrolls and it is universally accepted. Frankly, you could not ask for a better payment solution.
Conclusion
Despite the fact Neteller is restricted in some parts of the world, it remains one of the safest, fastest and most convenient ways for making deposits at online casinos. The service is targeted to casino players, therefore it is available as a payment option at most of the long-established online gambling operators.
With Neteller you will be able to enjoy a wide variety of benefits that many other payment services are unable to provide. Instant deposits to your casino balance, the quickest withdrawals in the online gambling industry, and a high degree of anonymity are only a few of the perks that come with a Neteller account. Moreover, the low fees and extensive security features make this service reliable and cost-effective. You will be hard-pressed to find a service more suited to making transactions online than Neteller and you should seriously consider opening an account.