In recent years, digital wallets have turned into popular payment methods for online and in-store purchases. The driving force behind this trend is security. E-wallets are among the safest forms of payment out there. The wide acceptance of digital wallets resulted in a growing number of websites implementing them as a payment solution. To cater to the various preferences of their players, most web-based casinos offer a spate of trusted payment solutions, including e-wallets.
If you reside in Australia or New Zealand and you are looking for a reliable digital wallet, eZeeWallet is the right choice for you. Not only is the digital wallet safe to use, but also it has no hidden fees. The coolest thing is that this digital wallet is not available only to Aussies and Kiwis, it is accepted in other countries such as Sweden, Canada, Malta, Germany, the UK, and others. At the moment of writing this review, eZeeWallet is supported in 189 countries.
Summary
Country used in
Australia, New Zealand, the UK, Canada, Germany, Malta, the Netherlands, and others (a total of 189 countries at the moment)
Website
www.ezeewallet.com
Accepted by
Over 50 Online Casinos
Casino games with eZeeWallet
Slots, Roulette, Blackjack, Video Poker
Available for deposit
Yes
Available for withdrawal
Yes
Create an account/Sign up for an account
FREE
Make payment via eZeeWallet
FREE
Daily payment limit
Deposit limits: from €10 to €2,500 or the currency equivalent Withdrawal limits: from €10 to €50,000
Transfer funds from eZeeWallet to bank account
A fee applies
Transfer funds from Merchant to eZeeWallet
FREE
Online Chat
N/A
Email
support@ezeewallet.com
Telephone
+44 8082812474
We must admit that eZeeWallet is a relatively new digital wallet that remains in the shadow of other e-wallets such as Neteller and Skrill. However, it has already made great strides in its commitment to meet its users' demands. The digital wallet is on par with the highest industry standards and it operates under a license issued by the Financial Conduct Authority (FCA) of the United Kingdom.
How the Method Works?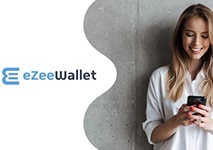 Being a digital wallet, eZeeWallet works in a way similar to all other e-wallets. It stores your funds and allows you to make online and offline purchases easily and quickly. In addition, eZeeWallet is not a deposit-only method, meaning that you can also receive payments through it. As the name implies, a digital wallet is an electronic version of your current wallet. It eliminates the risk of being robbed while fumbling for your wallet.
If you want to use eZeeWallet services, you have to first sign up with the digital wallet. To do so, visit its official website and follow the instructions. Setting up an eZeeWallet account takes no more than 5 minutes and it is free. Make sure that you provide a valid email address as you will receive an email with a link you have to follow to complete your registration. Log into your account and link your eZeeWallet to your bank account.
As a law-abiding digital wallet, eZeeWallet requires its new signees to verify their age and identity. To do so, you have to visit the Verification section and provide images of your identification document (a valid ID, passport, or driving license) and a proof of address not older than 3 months. Users who verify their eZee Wallets accounts enjoy higher cumulative deposit limits of up to €15,000 per annum. For verification level 1, you can upload no more than €150 per annum.
This digital wallet is the true winner when it comes to convenience. You can upload funds to your digital wallet via different payment solutions, including Neosurf, Trustly, GiroPay, iDeal, and others. Select the country of your residence and the preferred currency to see the payment methods you can use to fund your eZeeWallet account.
When you hover your mouse over the preferred payment method, you will be able to see the limits and the fees. As for the supported currencies, eZeeWallet accepts payments in AUD, BRL, GBP, CAD, COP, DKK, EUR, INR, MXN, PEN, PLN, SEK, and CHF. Deposits to eZeeWallet are instant, while withdrawals from the digital wallet to your bank account take approximately 7 working days.
The good thing about eZeeWallet is that it is compatible with various touchscreen devices. Android users can download the eZeeWallet dedicated app from Google Play, while the app for iOS-based devices is available in the App Store. Installing it is a five-finger exercise. The eZeeWallet app allows its users to initiate financial transactions via their portable devices.
Depositing to Online Casinos via eZeeWallet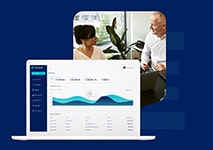 If playing at an online casino tickles your fancy, you should know that a good-enough number of reputable gambling sites accept eZeeWallet payments. As we already explained above, you first have to set up an eZeeWallet account and load it with funds. Then, you have to find a virtual casino that offers eZeeWallet as an available payment method.
Usually, virtual casinos that employ this digital wallet do not miss the chance to advertise the eZeeWallet logo in the footer of their sites as it certainly attracts the attention of many players. You can also check the banking page of the casino you are about to play at or ask the customer support representatives whether you can deposit via eZeeWallet. Once you find an eZeeWallet casino that ticks all the right boxes according to your preferences, set up an account and visit its virtual cashier.
After that, select eZeeWallet as a preferred payment method and determine the sum you are willing to spend on gambling. Then, you will have to log into your eZeeWallet account to confirm the payment. In other words, you do not have to disclose any sensitive information to the casino operator. A praiseworthy aspect of the digital wallet is that players are not required to pay extra fees for topping up their casino accounts using eZeeWallet. Furthermore, casino deposits via eZeeWallet are processed at the moment, meaning that you can start playing for real cash right away.
Regular casino fans know that some gambling sites restrict players from claiming bonuses if they deposit via a digital wallet. Hence, before jumping on board any web-based casino, do not forget to carefully read its terms and conditions.
Withdrawing from Online Casinos via eZeeWallet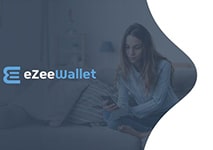 eZeeWallet supports not only deposits but also withdrawals. Most casinos return winnings via the same method used by the player to deposit. Before you decide to cash out, you should know that almost all web-based casinos have minimum and maximum withdrawal limits in place. Provided that the sum in your withdrawable balance is sufficient, you can cash out your profits via eZeeWallet any time you wish to.
The digital wallet offers a withdrawal procedure that is very similar to the deposit one. You have to visit the casino's virtual cashier, specify the sum you want to cash out, and follow the prompts. Then, the gambling site will take some time to process your payment request. Using eZeeWallet to cash out your winnings is free of charge.
Once the interactive casino approves your payment request, your winnings will appear in your eZeeWallet account. However, if you want to cash out the funds from your eZeeWallet account to your bank account, you have to know that the entire process takes 7 working days. In addition, transactions from the digital wallet to your bank account are charged. The fee varies between countries.
Fees and Limits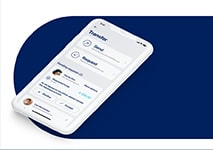 Provided that you are looking for a digital wallet with budget-friendly fees, consider using the services provided by eZeeWallet. Opening an account is free. The digital wallet levies no monthly or annual fees for maintaining your account. But if your eZeeWallet account is inactive for more than six months, you will have to pay an inactivity fee of €3 per month.
To fund your eZeeWallet account, you can benefit from a variety of payment options depending on the currency you select to use and the country you reside in. You can use popular payment methods such as GiroPay, iDeal, EPS, Klarna, and Trustly without paying any surcharges. However, if you decide to use Neosurf for that purpose, you have to know that deposits are subject to a 4% fee.
If you want to cash out money from your eZeeWallet, this is only possible via Bank Transfer. Depending on the country you reside in, you will have to pay a certain fee. For example, Aussies need to pay 1% of the sum they withdraw and an additional fee of AU$7. Residents of Australia, Belgium, Denmark, Spain, France, Germany, the UK, and others need to pay a 2% fee to cash out from eZeeWallet to their bank accounts. With regard to casino payments via eZeeWallet, it is free to initiate payments to and from gambling sites.
When selecting eZeeWallet as a preferred digital wallet, you have to comply with its daily deposit and withdrawal limits. You can top up your eZeeWallet account with no less than €10 and no more than €2,500 per day. The withdrawal limits start from €10 and reach up to €50,000. We advise our readers to avoid currency conversion as an additional currency exchange rate of 3% applies. Furthermore, your card issuer or local bank may also apply currency conversion fees.
Advantages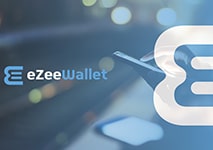 eZeeWallet comes with several advantages. First of all, the digital wallet has an informative website where you can find all the important information about eZeeWallet. In addition, its easy-to-use interface allows its customers to manage their funds even on the go. The digital wallet is designed with mobile users in mind. You can download the eZeeWallet app on your smartphone or tablet and use it for both online and offline purchases.
If you have further inquiries, you can contact the customer support department via email at support@ezeewallet.com. As a reputable e-wallet, eZeeWallet offers its users the opportunity to speak with a customer support representative in a one-on-one fashion. But where eZeeWallet exceeds the competition is the low fees. What is more, players can fund their casino accounts instantly.
When it comes to safety, we have no doubts that eZeeWallet is a trustworthy digital wallet. It is regulated by the Financial Conduct Authority and it complies with the highest industry standards. Being a relatively new digital wallet, it employs the latest safety measures. That being said, the last thing its users can complain about is safety.
What is more, eZeeWallet is available for both deposits and withdrawals. This means that casino devotees do not have to look for an alternative payment solution when cashing out their winnings. Being at the disposal of casino enthusiasts residing in over 180 different countries, it is a widely accepted form of payment. To cater to the needs of international users, eZeeWallet accepts different currencies. You can have only one currency in your eZeeWallet and you cannot change it after opening an account.
Disadvantages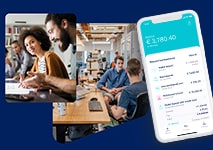 Even though eZeeWallet has a lot to offer, it does not come without its drawbacks. The first thing we noticed is that its website is available only in English, Spanish, and Portuguese and you have to log into your account to change the language. What is more, we cannot refrain from mentioning that the digital wallet has no live chat support.
Furthermore, we have to note that eZeeWallet does not support USD payments. According to our humble opinion, this is the biggest disadvantage of the digital wallet as USD is a major currency that most other e-wallets support. On a more positive note, the digital wallet keeps on growing, so it might soon add USD to its list of supported currencies.
Talking about the eZeeWallet weaknesses, we have to mention that the upper ceiling on deposits is unlikely to appeal to the interest of high rollers. On the other hand, it is perfect for recreational players trying to build their bankroll and casino patrons who tend to lose control over their gambling sessions.
Security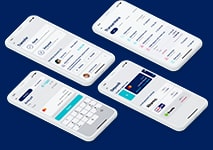 Being secure is a vital aspect of every payment solution. The last thing you want to happen is to find out that someone stole your personal information and stored funds. We can safely say that this will not happen if you select to use eZeeWallet. It is a safe and reliable digital wallet licensed by the British financial authority. Although the e-wallet is relatively young, it already managed to establish a withstanding reputation.
Its customer base keeps on growing, which would not be possible if there were safety issues. As a recently launched payment method, eZeeWallet employs end-to-end encryption technology. Hence, its users can rest assured that their sensitive information is unlikely to be corrupted.
If you use eZeeWallet as a form of payment, you do not have to disclose your bank credentials to online merchants. The digital wallet employs the so-called two-factor authentication (2FA) to protect every single payment you make. Last but not least, eZeeWallet has a security policy, ensuring that the data you submit is being kept confidential.
Conclusion
eZeeWallet has been in business since 2020 and it operates in 189 countries like the UK, Canada, Australia, New Zealand, Sweden, and others. The digital wallet allows its users to make instant online payments without any burdensome fees. It is safe to say that eZeeWallet is among the e-wallets that offer the lowest fees. In addition, you do not have to use a desktop device as eZeeWallet has dedicated apps for iOS and Android portable devices.
eZeeWallet has devised some communication channels for its customers. So, if you have any questions, do not hesitate to contact its customer support department. We have to admit that the digital wallet has some downsides. However, the positives are certainly more and so far, eZeeWallet is one of the most highly rated digital wallets.