Swish Casinos
Nordic countries are widely known as wealthy, progressive, technologically and socially advanced, and an important part of this is their acceptance of cashless payments. A great example is the Swedish mobile payments service Swish, which was launched in 2012 and over the years, it grew to become one of the most popular ways to shop online, pay for a service or a meal, and bet online.
Swish started as a small payment service, which aimed at replacing cash with a fast, convenient and secure tool for paying with a smartphone. It was launched in 2012 by Danske Bank, Handelsbanken, Länsförsäkringar, Nordea, SEB, and Swedbank and Sparbankerna, the largest banks in Sweden. Later, several more financial institutions joined the Swish network, namely Forex Bank, ICA Banken, Skandia, Sparbanken Syd, and Ålandsbanken. Today, the service has over 6.5 million users, which is a little over half of the entire population in the country.
So, what is Swish exactly and how can it benefit online casino players? The service works through a mobile application and allows users to make instant payments from their bank accounts. Of course, they need to have an account at one of the participating banks and to link their online banking with the app on their phone or tablet. With Swish, casino deposits and withdrawals are secure, convenient, and incredibly fast – and all this without any additional fees or the need to create a separate user account.
Currently, the mobile payment system is available only in a handful of online casinos and can be used only by Swedish banks' customers. Still, it is one of the best banking options available to gambling enthusiasts in Sweden right now.
Summary
Country used in
Sweden
Website
www.getswish.se
Accepted by
Around 5 Online Casinos
Casino Games with Swish
Slots, Roulette, Blackjack, Video Poker
Available for deposit
Yes
Available for withdrawal
Yes
Create account / Sign up for account
FREE
Make a payment from online banking via Swish
FREE (banks may charge some fees)
Withdraw funds to online banking account via Swish
FREE (banks may charge some fees)
Link Swish with bank account
FREE
Transfer funds to and from Swish account
N/A
Online Chat
Yes, via social media channels
Email
admin@getswish.se
Telephone
N/A
How Swish Works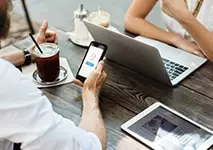 Swish is simple and easy to use but in order to start paying with it, casino players need to make sure the service is available to them. Downloading the application is just the first step – they need to have an account at one of the Swedish banks that offer Swish. This means that the service can be used primarily by Swedish citizens. But that is not all. To carry out payments in real time from your mobile device, Swish links your mobile number with your bank account and most banks would not register foreign mobile numbers.
As we can see, the service was clearly intended for domestic use and, sadly for casino players from other parts of the world, it is still not available to them. With Swish, mobile users in the Nordic country can make payments in real time, receive money from other individuals or merchants, shop online and in store, and manage their casino deposits and cashouts. To use the app on their mobile devices, however, they need to have one more application, namely the BankID app.
Swish Mobile App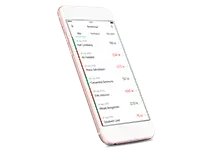 Those who already have a bank account at one of the participating financial institutions and a Swedish number will be able to install the Swish app on their phones and tablets. It is available for free download at the App Store and Google Play and can be used both in English and in Swedish. It requires iOS 9.0 or later or Android 5.0 or later. Until recently, it could be found at the Windows Store but it is no longer available as the service stopped supporting Windows.
Once the app is installed and activated, it allows users to make payments to individuals and companies as long as the recipients have an account at one of the banks that offer Swish. QR codes are also supported – when you scan a code, you can instantly pay for a product or a service without entering any additional information. With the app, users do not need to disclose any banking information with the merchant – instead of their account number, they use their mobile number.
Of course, they can also receive money but for this, they do not even need the app – they can register a Swish account directly with their bank and receive payments from friends, relatives, or companies.
Mobile BankID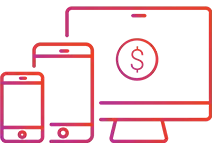 In order to link Swish with your bank account, you need to have a second app on the same phone, namely BankID Säkerhetsapp. This application can be downloaded for free from the App Store (iOS 9.0 or later) or Google Play (Android 5.0 and up) and is also available in two languages, Swedish and English. The app is a part of the electronic personal identification system that allows banks to verify their customers' identity and mobile device.
After installing the app on their phones and tablets, users need to register using their bank account and their 10 or 12-digit national ID number. When the application is active, your bank can identify your number and authenticate each payment without requiring any additional steps such as passwords, PIN codes, security questions, etc.
Paying with Swish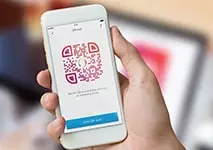 Paying with Swish takes just a few seconds – once users activate the Swish and the BankID apps on their phones, they simply need to press the Pay button and enter the details for the transaction – the payee's name or mobile number, the amount of the transfer, as well as some message (this is optional, of course). If a QR code is available, they can scan it and the details will be filled automatically.
In order to confirm the payment, users will need to enter their phone number and the transaction will be instantly approved by their Mobile BankID. The service does not charge any fees and the limits of the transfers via Swish vary, depending on the bank. The transaction is carried out in real time and within seconds, it is completed.
Depositing to Online Casinos via Swish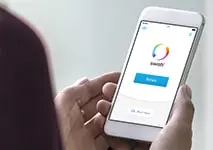 Clearly, Swish is available only to Swedish residents who play in Swedish online casinos or in platforms that cater specifically to the Swedish market. It is true that only a small number of gambling sites accept the service as a banking method but their number is constantly growing. Once casino players find a platform that supports these mobile payments, they will be able to top up their accounts and withdraw their winnings with ease.
They simply need to log in and open the Banking/Cashier section of the casino site and choose Swish from the list of available deposit options. After entering their mobile number, they will be directed to the Swish app where they will need to check if the payee and the amount of the deposit are correct. Players may also be presented with a QR code instead of the details about the casino. Then, they need to approve the transaction with their Mobile BankID and the funds will appear in their casino balance within seconds.
Withdrawing Your Winnings via Swish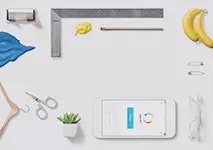 It should be noted that while Swedish customers have been using Swish for years, the service has just recently been added as a payment method by online casinos. Some of them may not even allow withdrawals to be carried out through the mobile payment service, which is why players need to check whether that is the case in advance. If the casino does pay out via Swish, however, you are likely to receive your winnings within a day.
In order to request a Swish withdrawal, you simply need to select it from the available withdrawal options in the casino. Once you specify the amount of money you wish to cash out and enter your mobile number, you will be able to quickly authorize the payment via your Mobile BankID. You should take the casino's pending times into consideration, however. Often, casinos wait up to 48 hours to process the withdrawal, thus allowing players to cancel the transaction if they want to. Once the payment is processed, it should appear in your bank account within hours.
Fees And Limits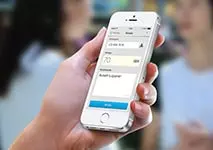 Most online casino players would be interested in the fees of a certain payment processor because, sometimes, they can be extremely high. Such is the case with instant money transfers, checks, and traditional wire transfers. So, does the Swedish payment service charges its customers?
Swish is completely free for private users and there are no fees when making a payment. Of course, casino deposits and withdrawals are also free but players should know that some banks may impose a fee on the transactions. Usually, it should not be a significant amount of money (SEK1 to SEK5 per transfer) and there may be some data traffic charges if the customer is abroad.
The amount of money that can be transferred via Swish varies significantly, depending on the bank, so in order to know the minimum and maximum limits, users need to log in their mobile banking and check their settings. Typically, up to SEK20,000 can be transferred but sometimes, the maximum amount that can be transferred increases to SEK150,000. This, of course, depends on the bank, as well as on the customer's personal banking account.
Another thing to remember is that currently, Swish is available for transactions only in Swedish krona (SEK).
Security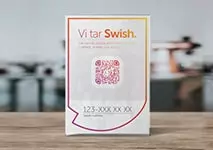 Swish is currently the most accessible and most convenient payment method for Swedish customers and casino players. At the same time, it is virtually the safest way to send and receive money because the service is run by the largest and most respected financial institutions in the country. In fact, Swish uses the existing online banking systems of the banks that offer it, which means that it is extremely secure thanks to modern encryption technologies, impenetrable firewalls and top secure servers.
Users' personal information, as well as all financial transactions, are actually handled by the banks and Swish does not have access to any sensitive data such as your name, address, national ID number, bank account number, etc. Moreover, in order to use the service, customers need to have Mobile BankID installed on the same device. The app verifies the identity of the user and prevents unauthorized access to personal information and to any financial transactions.
Advantages and Disadvantages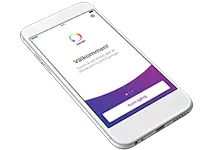 Just like every other payment method, Swish has its advantages and disadvantages that should all be taken into consideration by casino players. First and foremost, users need to remember that Swish is only available to Swedish customers who play at locally licensed and regulated casino sites. To be able to use it, they need to have an account at any of the participating banks. In addition, in order to receive the payment, the merchant also needs to be a customer of any one of these Swedish financial institutions.
The geographic restriction is the biggest and, to be fair, the only setback when we are discussing Swish – apart from this one particular detail, the service is truly a wonderful payment method for gambling online. It is extremely convenient and easy to use, and, even more importantly, it is accessible and it does not cost anything as long as you are a Swedish individual customer. There are some fees for businesses that use the service but casino players can enjoy deposits and withdrawals that are free of charge.
Swish is easy to access from mobile devices and desktop computers, so most users would not have any issues downloading, installing, and using it. The mobility of payments is an important advantage, especially nowadays, when most customers prefer to manage their shopping, bills, and gambling directly from their smartphone or tablet. Compared to other mobile payment services, Swish is much more convenient, easier to use, and more secure.
Speaking of security, the Swedish payment method provides extremely high levels of security and casino players who decide to use it for depositing or withdrawing can rest assured that their finances and personal information are protected at all times. The support from Sweden's top financial institutions guarantees the credibility and fairness of the service. Unlike other payment services that are offered by independent processors and smaller private companies, Swish is fully licensed under the current laws and regulations in Sweden.
Last, but not least, payments via this service are processed in real time, so casino players can make instant deposits into their gaming balances with it. Withdrawals typically take a little longer to reach their bank accounts, but this depends solely on the particular bank and its processing times. In most cases, players can receive their winnings within one or two business days.
FAQ
Swish is a Swedish mobile payment service and it is currently available only to Swedish residents who have an account at one of the several banks that offer the service. In addition, a Swedish mobile number and a national ID are required. Only payments in Swedish krona can be processed through Swish.
Yes, if your mobile device supports features like Touch ID/Face ID or any other form of user identification, you should check with your bank. Some banks approve and employ such security solutions.
Swish is absolutely free to use – it is free to download the app and register, and there is no cost that you are required to pay when making payments or receiving money. Banks, however, may charge a small fee for each transaction.
Yes, Swish allows users to make a list of their Favorites so that sending money becomes even easier. You can add the names of people or companies and businesses to your Favorites by simply entering their mobile number or using the payee from previous transactions.
No, in order to use Swish, you need to have the Mobile BankID app installed and activated on the same device. So, if you wish to use the payment service from different devices – smartphones, tablets, or desktop computers, you need to have a separate BankID and Swish accounts for each one of them.
Conclusion
Although Swish was originally designed for payments between individuals, it is now one of the most preferred payment methods at online stores and gaming sites. Its popularity grew in the past few years due to the lack of processing fees and the wide availability of the app – it can be used by everyone in Sweden as long as they have an account at one of the participating banks (and they most certainly do).
The payment service is still accepted in only a handful of online casinos but an increasing number of gambling operators is now seeing its potential and adding it to their websites. Overall, Swish is convenient, user-friendly and great for making casino deposits or withdrawing your winnings to and from your bank account. In addition, players can use it to shop online or in store, pay their bills, make restaurant reservations, and many others.