PayID is an innovative payment solution geared toward the Australian market. It allows for easy and fast financial transactions. PayID is available through Osko – a near-instant payment service owned by BPAY. The recently-introduced payment service appealed to the interest of Australia-facing online casinos that successfully integrated PayID.
What is so exceptional about this payment service is that it does not require its users to memorize bank credentials to initiate financial transactions. It is quite convenient for casino enthusiasts who are reluctant to share their bank details with an online casino operator.
Australians eyeing the opportunity to use PayID services have to use the services of an Australian financial institution utilizing the New Payments Platform (NPP). For the most curious of you, the NPP was created to respond to the growing demands of users. It is well-defined with its fast and simple payments that can take place around the clock. The NPP was developed by 13 highly-acclaimed Australian financial institutions, implying that security is not an issue.
Summary
Country used in
Australia
Website
payid.com.au
Accepted by
Over 50 Online Casinos
Casino games with PayID
Slots, Roulette, Blackjack, Video Poker
Available for deposit
Yes
Available for withdrawal
Yes
Create an account/Sign up for an account
FREE
Make payment via PayID
FREE
Daily payment limit
It may vary between bank institutions. In most cases, the daily payment limit is up to $10,000 for customers with personal accounts
Transfer funds from PayID to online banking
FREE
Transfer funds from Merchant to PayID
FREE
Online Chat
Varies between financial institutions
Email
Varies between financial institutions
Telephone
Varies between financial institutions
How the Method Works?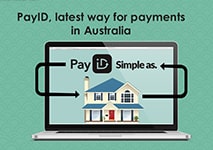 You might have already noticed that we refer to PayID as a payment service. It is a valuable piece of information such as your phone number or email address that you link to your online bank account. Whenever you need to receive money, you use your phone number or email address linked to your account. In other words, PayID is an identifier to your bank account, allowing you to send and receive payments made through the NPP or Osko instantly.
Provided that you need to send money to someone who uses PayID, you have to know their PayID. If the PayID is correct and the transaction is successful, the money will appear in the bank account of the recipient within a minute. Assuming that you send money for the first time to a PayID user, the transaction might be held for up to 24 hours due to security reasons. In the meanwhile, fraud security checks can take place, providing the payer with time to inform the bank institution of suspicious activity on the account if any.
PayID is a trustworthy payment solution that significantly reduces the chance to send money to the wrong person. Payers will be able to see the name of the payee before they confirm the transaction.
Even if you do not use PayID, you can still send PayID payments. People interested in registering a PayID have to turn to the financial institution they use to provide them with further details. As we already mentioned above, PayID is not available with all financial institutions. Be advised to visit the official website of the payment service to find the participating financial institutions.
Different participating financial institutions may offer various types of PayID, including email address, phone number, Australian Business Number (ABN), your company's name, and others. You can link multiple PayIDs to your account, but you cannot link one PayID to multiple accounts.
PayID is a service that is available within the online banking systems of participating financial institutions. In other words, if you have an active online banking account at a participating financial institution, you can register a PayID and use it for online payments. Being an Australian payment service, it only makes sense that PayID supports only AUD transactions.
It is important to explain that the PayID does not replace BSB or account numbers. Think of the PayID as a nickname for your bank account. PayID is developed to bring more ease into your life. Hence, PayID customers can use the service even via their portable gadgets. Mobile users simply have to install the latest version of their financial institution.
Depositing to Online Casinos via PayID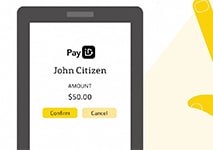 If playing at an online casino is up to your alley but you do not feel comfortable with sharing your bank credentials with a third party, especially over the Internet, then PayID is what you need. Finding a web-based casino that employs PayID might not be a walk in the park but it is not an impossible mission. After finding a reputable casino that corresponds to your preferences, set up an account and fund it to start playing for real money.
To do so, log into your Internet banking account and click the Funds Transfer button. Then select Pay to a PayID and the PayID type. After that, enter the PayID of the web-based casino and click Verify. The bank will confirm the PayID of the owner and reveal the name of the account holder. Then, click Next, select the account you want to pay from, and the amount of money you wish to transfer. Write a description of no more than 280 characters, click next, and select the Pay Now button. You will receive a one-time SMS code that you have to enter to authorize the payment.
Withdrawing from Online Casinos via PayID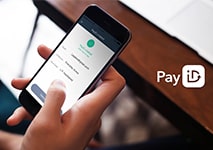 The process of withdrawing funds from a web-based casino is very similar to depositing. Log into your casino account, select PayID as a preferred payment solution, and type the sum you wish to cash out. Then, you will have to disclose your PayID to the casino operator. All web-based casinos take some time to process your payment request.
The pending period varies between gambling sites, but PayID casinos usually take up to 72 hours. Once the casino approves your payment request, the operator will send the sum to your PayID instantly. We have to mention that casino fans have to also consider the casino's minimum and maximum withdrawal limits that may vary between payment methods.
Some payment solutions support only deposits, meaning that casino fans have to look for an alternative payment solution to cash out their winning. Having the option to initiate financial transactions to and from online casinos via PayID further adds to the convenience of the payment service.
Fees and Limits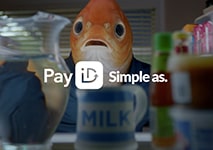 Linking your bank account to a PayID is free. PayID eliminates the need to fund your PayID account which usually costs money. For example, the popular digital wallets are middlemen between bank accounts. As such, their users have to first load them with money before being able to make online purchases.
No fees apply to PayID transactions to and from online casinos. If the casino levies some charges to PayID payments, the operator will notify players in advance. Since the payment service is implemented in the online banking systems of different financial institutions, we cannot provide our readers with precise details about the fees that a given bank might charge them for using PayID. Following that stream of thoughts, if you still do not use the services of any of the participating financial institutions, we would advise our readers to first compare their fees. You can choose from over 100 financial institutions.
Select the bank that offers services and fees you are most comfortable with. Do not forget that if you want to cash out your winnings from your online bank account you have to use an ATM. Hence, if you select a financial institution that placed an ATM close to your home, it is a great advantage. You can always use a non-bank-owned ATM, but your bank might apply additional fees. Another thing worth mentioning is that banks usually charge their customers a monthly fee for maintaining their accounts.
Advantages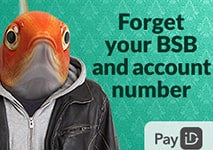 PayID is a payment service that comes with multiple advantages. One of them is that its users do not have to share their bank credentials or remember account details. The mere fact that you are not required to provide sensitive information significantly reduces the risk of a third party to leech on your funds. PayID is recognized as a safe payment solution implemented only by proven Australian financial institutions. As a PayID user, you are in charge of authorizing payments from your account to another person's or business's PayID.
As we already pointed out, PayID processes financial transactions at lightning speed. Casino fans who deposit funds to an online casino via PayID will be able to start playing right away. More importantly, withdrawals are also processed instantly upon casino approval. Hence, a growing number of casino devotees prefer to use PayID to cash out their winnings. PayID users do not have to comply with the working time of the banks as the payment service processes payments 24/7.
Another reason to use PayID is that it does not come with some burdensome fees, but even the opposite. At the moment, most bank institutions do not charge their customers for using PayID. Next to that, the payment service lowers the risk of mistakes as payers can see the name of the beneficient before approving the transactions. PayID is a flexible payment service, allowing users to link multiple PayIDs to one account.
Last but not least, the upper limit on daily payments reaches up to $10,000 for personal account holders. Of course, it may vary between the different financial institutions, so be advised to double-check this information with your bank.
Disadvantages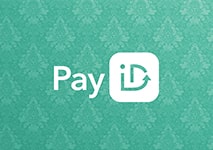 But every coin has two sides. In other words, PayID has its downsides, which one should consider before selecting it as a preferred payment solution. The first disadvantage associated with PayID is that it is an Australian-only payment solution. This means that only individuals residing in Australia can use it. What is more, PayID is not available for international financial transactions. Hence, the only supported currency is AUD.
Casino fans have to know that the number of web-based casinos that employ PayID is modest. In addition to that, the official website of the payment service does not offer some quick communication channels. There is an informative FAQ page but the only way to learn more about PayID is by contacting your bank or by getting in touch with the NPP customer support department via email at info@nppa.com.au.
In addition, you cannot withdraw funds directly from your PayID account. You have to first transfer the funds to your bank account before being able to cash them out from an ATM. All in all, if you can live with the few weaknesses of the payment service, then PayID is an excellent payment solution.
Security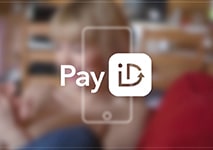 When opting for a new payment service, it is of paramount importance to make sure that it is safe. As far as PayID is concerned, the payment service employs two-factor authentication. Every time before you send a payment, you will receive an SMS with a code to confirm the transaction. Being implemented by different financial institutions, PayID is subject to the specific safety measures employed by the banks.
Most Australian financial institutions use various tools to protect their users' information from misuse. All PayID transactions are subject to real-time fraud screening and detection. In addition, PayID is a safe payment service, keeping your bank details private.
We understand that some people might be hesitant about using PayID due to its newness, but we are glad to assure them that there is nothing wrong with this payment solution. To prevent PayID users from fraudsters, customers have to prove that they are the rightful owners of the information they consider to link to their bank accounts.
Conclusion
PayID is a payment service implemented by some online merchants. It is to take the banking system in Australia to a whole new level, providing its users with the opportunity to initiate instant financial transactions any time they need. Many casino enthusiasts prefer using PayID to send or receive money due to its speediness. To sweeten the deal, most financial institutions do not charge their customers for using PayID.
This payment service allows you to use your email address or phone number as an identifier to your online banking account. Despite its few disadvantages, PayID is an exceptional payment service for all casino enthusiasts residing in Australia.