Live Dealer Casinos
Live casinos have been around for about a decade, at the time of this writing, and have proven to be one of the most beloved forms of online gambling. We have reached a point where live dealer games are a common feature of online casinos and gambling websites that do not offer them are sometimes considered sub-par.
The importance of live casinos cannot be understated and they are becoming ever more popular with the online gambling community. In this article, we will go over all major aspects of live casinos and shed some light on why this genre of casino gambling has reached such heights.
Basics of Live Casinos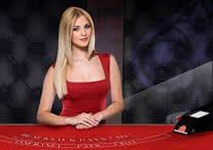 Live casinos are relatively unique when compared with other online casino genres. Whereas the vast majority of games featured at online casinos are virtual titles, live dealer games are hosted by real people. Basically, a dealer or croupier is featured in the game and they operate as they would normally at a brick-and-mortar establishment. All of this is captured in a professional studio or land-based casino using high-tech cameras and the footage is streamed over the Internet to users' devices and the whole action takes place in real time. On the player's end of things, actions can be taken just like in a virtual game.
However, there are some slight differences between virtual and live games, insofar as each player's actions are concerned. For starters, there is a limited time to place bets, as it would be impractical for many players to wait on a single person for several minutes on end. Additionally, some games also limit the number of players that may sit at a particular table. This not really something to take into consideration for roulette players, but blackjack and casino poker fans will be more than familiar with this. This is due to the fact that the dealer can only service a limited number of players at a time, whereas a roulette table can accommodate a potentially infinite number of users.
Overall, live casinos are able to provide players with a highly authentic casino gambling experience so far unmatched by other forms of online gambling. In addition to the immersive element, there is also a social aspect to take into consideration. Players are usually able to communicate with other users at the table by utilising a live chat system, thereby allowing them to share the joy in a large win.
Live casinos represent how far the industry has developed and the games found therein are celebrated by gamblers worldwide.
History of Live Casinos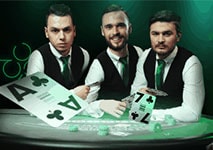 The online casino industry, in general, is relatively young, only gaining a foothold in the mid-90s with the development of the Internet. For the first decade or so, online casinos were only able to offer virtual titles, though there was the occasional attempt at live dealer games. The technology behind these was simply not advanced enough and the Internet available, at the time, was not able to support a consistent high-quality video output. Some software providers did experiment with multiplayer games, such as Playtech's Multiplayer Roulette, but those were not received well and few users actually played them. Thus it came to be that users were to be stuck with virtual games for several years. All of this changed when Evolution Gaming arrived to the scene.
This software provider company was established in 2006 and by 2007 it had already formed partnerships with several of the largest names in the online casino business. Evolution Gaming brought some much-needed changes to the live dealer genre and almost single-handedly revived it from the mess that it had been to a legitimate and respectable way to gamble online. With improvements to the technology and high-speed Internet becoming more widespread, other software providers soon started to come out with their own takes on the live dealer genre and the industry settled into the normal state of healthy competition between the different development companies.
Nowadays, it is mostly the larger software providers that offer live dealer games and this includes popular companies such as Microgaming, NetEnt, Playtech, Evolution Gaming, etc.
Games
Nowadays, live casinos are featured at many different gambling websites and more games are on offer than ever before. With this in mind, we have to go over some of the most popular game types that you are likely to encounter when playing at a live casino. Usually, you will find several types of table games as those are the most easily adapted to a live dealer format.
Roulette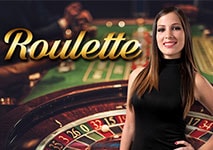 Roulette is a major game genre in whatever form it is presented. It first appeared in land-based establishments centuries ago, quickly becoming a favorite of the player base. When online casino began emerging, it was one of the first games to be adapted to a virtual format and now it has made its way onto the live dealer scene. You will most likely find several styles of roulette whenever you look up a live casino, with European and American being the dominant types. Roulette is highly valued by players and is one of the most accessible game types that you will find.
Unlike other table games, there are no restrictions on the number of players that can take part, meaning that you can always enter a game and start wagering. As per the norm, there is a 20- to 30-second time window between spins, where you can place bets and you will be encouraged to do so by the croupier. A chat system is typically present, thereby allowing you to communicate with other gamblers on the table, and a graph may be found to the side, detailing the results of previous spins.
Blackjack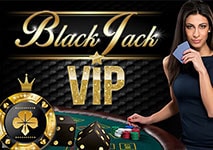 Blackjack is another popular game type with fans of the live dealer genre. Live blackjack differs somewhat from live roulette in the sense that there is a limited number of seats on any given table. Traditionally, between 6 and 8 players can be serviced at the same time, depending on the software provider.
Other aspects of the game remain mostly unchanged and as long as you are somewhat familiar with how to play, you will not have any major issues. While rules might change slightly between the different game providers, they will remain mostly the same.
Casino Poker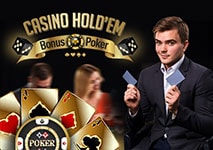 Though lacking the popularity of blackjack or roulette, casino poker is just a fun to play and there are multiple live dealer games of this type out there. Casino poker is a table game where the player is placed against the dealer, trying to win by having the better hand.
There are multiple sub-genres of casino poker that you can indulge in, with the most popular types being Texas Hold'em, Three Card Poker and Caribbean Stud. Each is slightly different from the others, but all of them are exceptionally fun to play and any poker fan will be delighted to take part.
Baccarat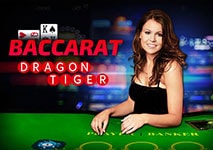 Baccarat was once considered the game of the rich and powerful, but nowadays just about anyone can play this all-time classic if that is their desire. This game is featured at many live casinos and it is more accessible than ever before.
There are almost no deviations from the traditional rules and users will be immediately familiar with how the game plays. Among the several baccarat types out there, we find several special ones such as No Commission Baccarat or Baccarat Controlled Squeeze.
Software Providers
Creating software for online casinos is a time-consuming and costly process, often not something that many companies want to indulge in. This why online casinos normally rely on software providers, companies dedicated specifically to the creation of online casino games and other software. This allows online casinos to simply purchase a license and focus their primary efforts on improving their service rather than wasting time creating games. The same is true for live casinos, though there is a smaller number of companies offering live games, as opposed to their virtual counterparts.
Evolution Gaming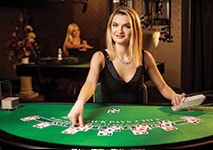 Without a doubt, the largest proprietor of live dealer games, Evolution Gaming has been the leader in the live dealer scene for as long as anyone can remember. Unlike other companies, Evolution Gaming focuses exclusively on live dealer games.
With multiple studios across many countries and streaming some games directly from land-based venues, Evolution Gaming is able to offer one of the largest selection of live dealer games in the world. It is no wonder that this company has been named 'Live Casino Supplier of the Year' multiple years in a row.
NetEnt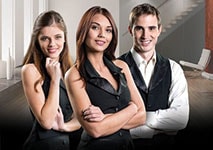 NeEnt, while a great supplier of virtual games, has somewhat lagged behind where live casinos are concerned. It arrived late with its offerings, first launching their live platform only in 2013. By now it has already caught up in terms of technology and quality, but its live dealer portfolio remains small.
With only a single studio based in Malta, NetEnt is able to offer several blackjack and roulette titles, but that is the extent of its capacity. However, NetEnt is not a company willing to play second fiddle and we can soon expect many great things from this software provider.
Microgaming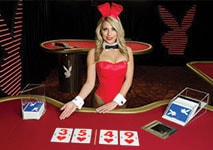 Microgaming is a major name in the online gambling world and this trend has carried over to live casinos, as well. Microgaming was one of the first to the live dealer scene, coming out with Live Baccarat back in 2006.
Since then the company has expanded greatly and is now able to offer just shy of 50 live games, including blackjack, roulette, baccarat, casino poker and more. Microgaming is also the company behind the live dealer Playboy series, where women dressed as Playboy Bunnies host the games. Overall, Microgaming's live dealer portfolio is good enough to rival any company's.
Playtech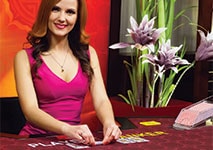 Few companies can boast of having a richer history than Playtech and that is for a good reason. Playtech has always been at the forefront of the online casino industry, introducing countless innovations to the benefit of their clientele.
With live dealer games, it is no different. Playtech currently has one of the largest selections of live dealer games in the industry. Streaming from three different studios in Romania, Latvia, and the Philippines, Playtech is able to offer well over 100 unique live dealer games.
Pros and Cons
Having covered most of the basics, we can now move on to something more substantial, such as discussing the advantages and disadvantages to playing live dealer games. There are many good arguments on both sides and we will try to go over the more important ones.
Pros of Live Casinos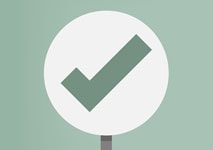 A major factor of live dealer games is their sheer immersive value, that simply cannot be found in other forms of online gambling. Since they are set in a professional environment, be it a studio or a land-based venue, you get the feeling that you are truly located in the gaming hall of a casino. Everything you see is meant to evoke the feeling of a brick-and-mortar casino from the dealer to the table to the background music and ambience.
All of it is of the highest quality and you can spend hours placing bets on your favorite games. Moreover, you will be able to communicate with other players by using the live chat system, celebrating big wins or commiserating with other users about losses. The social aspect of live dealer games should not be underestimated as it can make or break the experience for you.
They are the closest you can get to playing at a brick-and-mortar venue without actually having to leave the comfort of your home. Virtual games are nice and mostly of good quality, but live dealer titles surpass them in many ways. Live casinos have come to represent the best that online casino industry has to offer and users around the world are reaping the benefits.
Live dealer games are able to provide you with a truly unique and different gambling experience, one that you cannot get anywhere else.
Cons of Live Casinos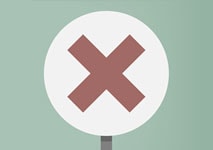 Of course, nothing in this world is perfect and live casinos are not without their issues. For starters, we have to account for the higher barrier to entry when compared with virtual games. A live casino is a costly operation to run and maintain. The company responsible has to pay for the studio, hire dealers, a pit boss and, at least, one IT specialist to maintain the flawless video stream. As you can probably imagine, this means that expenses ramp up very high, very quickly. This has a direct result on the games and more will be asked of users in turn.
One very obvious effect can be noticed in the higher minimum bets on any given game. Whereas virtual games often allow you to play with your spare change, live dealer titles feature a higher minimum. Most often this will be $1 (or your currency equivalent), but there are also games where this number goes up to $5 or more. Over time this may amount to a huge sum and if you are unlucky enough to go a losing streak, you may find yourself strapped for cash rather quickly.
The high staff and maintenance costs also directly correlate to the number of games available at any given time. Often, you will find that a live casino will only feature a limited number of games, due to the logistical factors in place. This is never an issue with virtual games, where hundreds can be hosted on a server without any issue.
We must also account for the possibility of human error when playing at a live casino. While this is mostly unheard of, it has happened from time to time to unfortunate players. Since each card has to be scanned when it is drawn from the shoe, there is the possibility that the dealer may not do this properly. If the card is not scanned, it could break the game for you and cause you to lose substantial sums. This is not so much a problem in roulette, where there are no cards to scan, but in blackjack or baccarat, it could be devastating. Granted, the likelihood of this happening is relatively low, but those who have experienced something like this will always remember how they lost a good hand because the dealer did not do their job properly.