Live casinos are undoubtedly the best option for players who have no access to landbased gambling venues. In recent years, this type of casino product has grown in popularity among players from the US as it offers a good deal of flexibility and convenience, bringing the thrills and excitement of Sin City to players' computer or mobile screens. Customers at US-friendly live casinos can enjoy an authentic experience from the comfort of their surroundings because the games feature flesh-and-blood dealers who service the tables in real time.
The betting action is broadcasted live via a high-definition stream from the studios of some of the most prominent software suppliers in the iGaming industry. Players can socialize with each other just like they normally would at the tables in brick-and-mortar casinos in Las Vegas or Atlantic City since live casino games feature live chat facilities.
US-friendly gambling operators that run live-dealer sections provide a nice range of casino classics like baccarat, blackjack, casino hold'em, and roulette. It is possible for each customer to find a table manned by live dealers that corresponds to their budget because the limits are quite flexible – there are options to meet the needs of both high-rollers and people of more modest means. Players at US-friendly live casinos are further incentivized to join the action by redeeming bonuses and collecting comp points just like they would when betting at landbased establishments. This type of casino product is also the perfect alternative for those who approach RNG-based online games with skepticism.
If you are a resident of the United States but are yet to familiarize yourself with live casinos, we suggest you start by going through this article. We provide valuable information about the live casinos' legality in your jurisdiction, the software they run on, and the banking options you can choose from when topping up your live casino account. You will also find brief overviews of the ten best live casino websites that are friendly to customers from the US.
Top 10 US-Friendly Live Casinos
Having a professional dealing your cards or spinning the roulette wheel for you while you are cozily seating at home at your desktop computer is a great experience but before you get there, you need to find a live casino that is friendly to US customers. This is easier said than done as there are many US-friendly operators but not all of them are equally trustworthy and offer the same high level of service.
On the positive side of things, we have spared you the efforts and time by compiling a list of the ten best US live casinos you can find on the web. We suggest you take a look at the short overviews we have provided below so you can choose the operator that best meets your expectations and requirements.
Is It Legal for US Players to Bet at Live Casinos?
While betting for real money on the web has become a widespread form of recreation, the first thing all players are recommended to do is check whether such activities are legal in their jurisdiction. While the US has yet to introduce a proper regulatory framework for online gambling, many players from the country continue to place their bets at the websites of offshore gambling providers that operate under the licensing and regulation of jurisdictions like Costa Rica or Curacao.
There is a common misconception among some players from the United States that online gambling, including playing at live dealer casinos, is prohibited by federal law. Allows us to refute these claims by explaining that such a thing is not explicitly stated anywhere in US law.
The main reason why one such misconception exists has to do with the enforcement of the Unlawful Internet Gambling Enforcement Act (UIGEA). This piece of legislation was signed into law back in 2006 in an attempt to outlaw online gambling operations on the territory of the country. What it succeeded in, however, was merely making it difficult for US players to bet real money on the internet.
There is no provision of the UIGEA that states it is illegal for US residents to gamble online. The Act only prohibits banking institutions and other providers of payment services to process real-money transactions to offshore online casinos. This is precisely the reason why US players cannot deposit at online casinos via specific methods of payment like the e-wallets PayPal and Skrill or are experiencing difficulties with card payments. Other than that, US players are not persecuted and punished for playing their favorite live dealer games online. They still have the opportunity to bet online at websites licensed in jurisdictions where virtual gambling is completely legal.
For many years, only the fantasy sports betting market was excluded from the ban but the country is gradually growing warmer towards the idea of introducing online gambling regulations and thus, putting an end to one of the biggest grey markets in the iGaming industry.
Specific forms of online gambling operations are already allowed in some states like Nevada, Delaware, and New Jersey, Pennsylvania being the last one to embrace proper regulations. Online casinos can apply for a state license and operate legally in these territories. More states are expected to follow suit soon.
US Live Casinos Software and Device Compatibility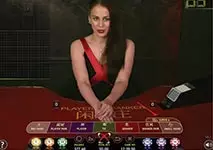 Another result of the enforcement of the UIGEA was that it caused some of the most prominent developers of online casino software to withdraw from the US market. This happened shortly after the Act came into force. Thus, industry giants like Playtech, Microgaming, NetEnt, and Cryptologic demanded that online gambling operators using their software cease to service players from the country. In this vein, it should be noted that some of these companies, like Playtech and Microgaming, are considered leading providers of live casino streaming software and services in the world.
While this was bad news for US players who were already fans of these developers' software, all was not lost. Several key suppliers succeeded in maintaining their presence on the local market and their software is by no means inferior to that of many of the above-mentioned companies. Some of the software companies that continue servicing players from the US include RealTime Gaming (one of the biggest players on the US market), WGS Technology (formerly known as Vegas Technology), Betsoft, and Rival Gaming.
US players get to enjoy an impressive range of casino games which command the attention with the premier quality of their visuals and audio. In particular, the live dealer products offered by US-friendly gambling operators impress with a high-definition stream of the live action at the blackjack, roulette, baccarat and casino hold'em tables. This type of online casino product allows for more realistic experience in the comfort of one's surroundings since the software features a live chat facility, which enables customers to interact with other players as well as with the professional dealers manning the tables.
Furthermore, US-friendly live casinos are compatible with most types of desktop and mobile devices, allowing players from this jurisdiction to access their accounts on the majority of smartphones, tablets, and computers. Live casinos welcoming players from the country normally respond well on most mobile devices, based on iOS, Windows Phone OS, and Android.
Many have optimized their websites for in-browser mobile play but some operators have designed native mobile apps, available for a free download at their websites.
Banking Options at US Live Casinos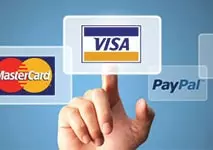 While the UIGEA has made it more difficult for US players to deposit at live dealer casinos, topping your account from this jurisdiction is by no means impossible. The number of options may appear somewhat limited when compared to the alternatives players from other countries enjoy. Despite that, US-friendly casinos still support some of the most popular deposit and withdrawal options in the world, allowing for reliable, prompt, and convenient transactions.
The majority of US-friendly live casinos accept cards carrying the logo of major brands like Visa, MasterCard, American Express (also popular as Amex), and Diners Club. Deposits with these cards go through for the most part but it should be noted that players using MasterCard may not be able to cash out their winnings due to restrictions the card company has imposed in recent years.
Credit cards are widely accepted by US-friendly gambling operators but sometimes a payment may not go through because of the restrictions the UIGEA imposes on US banking institutions. Because of this, many players from the country prefer to use prepaid vouchers or gift cards that are not linked to a particular US-based address. This is indeed an alternative for those who have their card payments repeatedly declined. You can deposit with great flexibility and ease without having to worry about spending too much money on gambling – you can only lose the amount loaded into your prepaid card.
Another method that is presently growing in popularity among US players is the cryptocurrency Bitcoin. More and more US online casinos begin to accept Bitcoin payments to meet this increasing demand. Bitcoin is considered a great alternative for customers from this jurisdiction due to the fact it is a decentralized digital currency that is not connected to a given country or financial institution.
You can rest assured your transactions will go through because Bitcoin is not subjected to the federal laws that prohibit payments to online casinos. This also allows for a higher level of anonymity when one gambles at live casinos for real money. Bitcoin depositors will also benefit from faster transactions. There is no need to provide any bank account or debit/credit card information. What is more, there are US casinos working with other cryptocurrencies like Ethereum, Litecoin, and Ripple.
Many players from the United States prefer to carry out their deposits with more traditional methods of payment, such as bank wire transfers. However, while this option offers some merits, it comes with one big disadvantage some casino players simply cannot overlook – it is significantly less time-efficient in comparison to other banking solutions.
A bank wire transfer requires several working days to complete whereas deposits processed with cards, including prepaid ones, and Bitcoin take place instantaneously. Players residing in the United States usually prefer to use the bank transfer services of MoneyGram and Western Union.
As far as withdrawals are concerned, US live casino players have somewhat limited options. Two of the most commonly used methods to withdraw your winnings from a US-friendly casino are the checks and the bank transfers. It is important to remember that each gambling operator has specific processing timeframes after which the payment is released from the player's balance. Therefore, how long it would take for you to receive your money largely depends on which US live casino you have registered your account at.
The same is valid for check withdrawals which also take more time, but the check company whose services you are using also plays a role. Additionally, wire transfers and checks may cause you to incur fees but the rates are largely based on which casino you play at.