Launched in 2004, Neosurf is a prepaid banking solution that is growing in popularity among online casino players from a variety of countries. The method is accepted by an increasing number of online gambling operators and facilitates their registered members in boosting their casino balance in a safe, efficient and speedy manner.
Neosurf poses as a simple solution for those who do not own credit or debit cards and demand the complete discretion of their personal information when making online purchases or depositing to their favorite web-based casino. The company behind Neosurf is based in France but the method is available in over 135,000 points of sale across more than 30 countries worldwide, including the United Kingdom, Australia, Belgium, Germany, Spain, and Canada.
Many casino players prefer it over more conventional methods like credit and debit cards since it allows for a greater control over their gambling spendings, being a prepaid solution. What further increases the convenience and popularity of this payment option is that it supports transactions in several of the most common currencies, including EUR and GBP.
Summary
Countries used in
30 different countries around the world
Website
www.neosurf.com
Accepted by
119 Online Casinos
Casino games with Neosurf
Slots, Roulette, Blackjack, Video Poker, Live Casino
Available for deposit
Yes
Available for withdrawal
No
Create account / Sign up for account
FREE
Depositing to myNeosurf account via voucher
This will impose a fee of 4.5%
Purchasing Astropay card
Free of fees, unleess there is a currency conversion which will impose a surcharge of 2% or 3% for PLN.
Make a payment via Neosurf
FREE
Inactivity Fee
If the voucher have not been used in a period of one year after purchasing it, there is a flat fee of €2.
Online Chat
No
Email
support@neosurf.com
Telephone
(44)2034455304
How Neosurf Works?
If you have ever paid an online merchant with a gift card or a voucher, you are unlikely to struggle with understanding how Neosurf works. In its essence, Neosurf is a prepaid voucher, available in several different denominations – €10, €15, €20, €50, and €100. These vouchers can be purchased at thousands of retail outlets around the world, including gas stations, supermarkets, grocery stores, and newsstands. Note that the vouchers of €10 and €20 value are generally intended to be used by minors and may not be accepted at adult-only websites such as online casinos.
Customers can conveniently locate the nearest Neosurf point of sale by visiting the official website of the banking solution, where they simply need to enter their country of residence and their address. They can pay for the purchase of their Neosurf voucher in cash or use their credit or debit card.
While many widespread methods of borderless payment like the e-wallets require players to register accounts in order to use them, this is not the case with Neosurf where there is no need of signing up or providing documents for identification. Once you have paid for a voucher in your preferred denomination, the retailer will give you a receipt, containing a unique 10-digit code. You use this code when initiating a payment to an online merchant or process a deposit to a virtual casino.
The great thing about the Neosurf voucher is that there is no need to spend its entire value on a single transaction. The remaining balance can be transferred to another voucher for a maximum amount of €250. When a voucher is exhausted in its entirety, the customer disposes of it and purchases another.
myNeosurf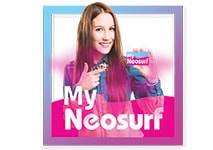 There is an additional service suitable for those who do not mind going through a brief and hassle-free registration process. It is called myNeosurf and enables customers to purchase their Neosurf cards online and spare themselves the visit to the nearest land-based retail outlet.
This is a two-step registration process which will take only a minute of your time, but you will need to enter some of your personal information like your email address, name, and date of birth. Then, you are sent an email containing a link you need to click on to confirm your registration.
The good news is registrants are not required to send any documents when signing up. However, if a given myNeosurf account holder wants to lift the restrictions on their deposits and the use of their account, they will need to provide some documents to prove their address and identity.
Once you have verified your myNeosurf account, you will be able to enjoy a range of benefits that are otherwise unavailable to unregistered customers. For example, you can exercise a greater control over your payments as you will be able to see and track all your myNeosurf transactions. An account also provides you with the option to manage all your Neosurf vouchers from the comfort of your surroundings, be it on your desktop computer, laptop, or smartphone.
You can top up the myNeosurf account via your credit card but using bank transfers and vouchers is also an option. Credit cards by popular brands like Visa and MasterCard are supported but if you do not have one, feel free to use your debit card. Loading funds into your myNeosurf account via credit and debit cards or bank transfers comes at no cost to the customer. There is also the option to use the standard Neosurf vouchers for the purpose of topping your myNeosurf account.
In this vein, it should also be mentioned that many holders of myNeosurf accounts prefer to top them up with Neosurf vouchers or credit/debit cards because the money is transferred immediately.
Boosting your myNeosurf account by bank transfers is less time-efficient since the deposited amount normally shows up in your balance within 24 to 48 hours. There are no additional fees when you deposit to your casino balance from your myNeosurf account which is yet another advantage of registering for this service.
The Neocash MasterCard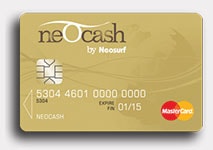 Players willing to make Neosurf their preferred payment method at online casinos have the opportunity to apply for a Neocash MasterCard which works like any other credit card out there. Each Neocash MasterCard has its own PIN code you enter when withdrawing money from ATMs.
This is a plastic MasterCard you can use to make online purchases at hundreds of thousands of online stores or to top up your balance at interactive casinos. You an also pay in-store at various local retailers just like you would with a regular credit or debit card. There is no need to worry about uploading funds into your plastic card because it is connected directly to your myNeosurf account which means you have an instant access to your available balance. You can use it at all online merchants and casinos where you see the MasterCard logo.
Similarly to other physical cards, the Neosurf MasterCard has an expiry date so if you own one and notice it is soon to expire, you need to contact the payment service' support to request a new card to be issued to you. It differs from all other cards, however, in one key aspect – it is not linked to a banking account, which means you do not need to open an account at any particular bank in order to apply for it.
Since the card functions like a standard credit card, it is possible to use it to withdraw money at ATMs directly from your myNeosurf account using your card's PIN code.
Neosurf on Mobile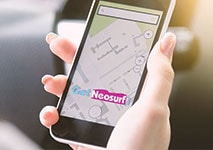 In today's fast-paced world, everyone demands to be able to process their payments flexibly and conveniently, irrespective of time and location. A large portion of the gambling providers operating on the web run mobile-responsive websites, allowing their customers to access their accounts and stake real money on their smartphones and tablets. But what happens when one runs out of money to play with while on the move?
Players who have opted for Neosurf as their chosen method of deposit have nothing to fret about when betting on their hand-held devices. The brand offers downloadable applications for smartphones utilizing the iOS and Android operating systems. You can find them and download them at no cost from the Google Play or the App stores.
Keep in mind that the application is mostly suitable for players who have registered myNeosurf accounts. Installing the application on your mobile phone comes with several benefits. One of its most useful functionalities is the store locator which enables you to find the nearest sales outlet you can purchase your voucher from.
The app also enables you to create gift vouchers for Amazon as well as virtual cards and new vouchers, using the balance in your existing myNeosurf account. Changing a voucher's currency and topping your myNeosurf balance on the go is also possible. Android phone owners, however, should have in mind that their devices need to run on Android 4.4 or above in order to install and use the app successfully.
There is only one setback when it comes to the Neosurf mobile application and it lies in the fact that it is available only to players, who reside in the United Kingdom, France, and Spain. Residents of other countries are not at that big of a disadvantage, though, since they can easily access their myNeosurf accounts directly in their portable devices' browsers, regardless of the operating system their phones run on.
Depositing with Neosurf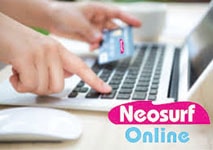 Many players choose Neosurf because of the incredible ease of use it offers them. Depositing at an online casino has never been simpler. You start by purchasing a Neosurf voucher in the denomination you prefer but of course, first, you need to check whether the online casino you hold an account with supports the method.
If so, you proceed by logging into your casino account and visiting its banking section where you must select Neosurf as your method of choice. Clicking on the Neosurf logo will cause a pop-up window to appear on the screen, prompting you to enter the desired amount of your deposit along with the 10-digit validation code of your voucher.
You need to scratch off the section at the back, which contains the code in order to reveal it. Then you confirm the deposit and your money will be transferred to your casino balance in a flash. You can use only some of the amount available in your voucher and keep the remainder for future deposits. Transactions with Neosurf are instant and players are rarely charged with fees by the online gambling operators supporting the method.
The downside of using vouchers like those offered by Neosurf is that online casino players will not be able to cash out their winnings with one such method, it being prepaid. In such cases, cash-outs are normally processed via an alternative method of payment, with the most common option being the bank transfer.
Withdrawing Winnings via Neosurf
While Neosurf is becoming increasingly popular as a deposit method in many online casinos, it cannot be used for withdrawing your winnings. The reason for this is very simple – its prepaid system does not include a mechanism for receiving payments of this kind. Casino players who have deposited via Neosurf vouchers would need to register an alternative banking method in order to cash out their winnings.
Neosurf Fees and Limits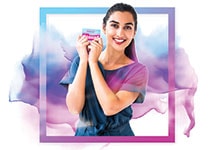 While Neosurf online casinos rarely charge their players for using this voucher to deposit, Neosurf itself imposes fees on some of its services. For instance, if a given player processes a deposit in a currency that is not supported by Neosurf, their voucher will be debited in accordance with the current exchange rates and the depositor will have to pay a currency conversion fee amounting to 2% or 3% for PLN.
Players who have not activated their voucher within a year after purchasing it are charged with a flat inactivity fee of €2 or the equivalent of this amount in their currency. Mind that this amount will be deducted from the balance of your voucher on a monthly basis so it would be best to activate it within a year.
The same fee applies if six months have gone by since the last time the voucher was used. Customers who request a refund will be subjected to a management fee of 6%. Those who top up their myNeosurf accounts with a voucher will incur a fee amounting to 4.5% of the deposited sum. Topping up the account via any other method – bank transfers, credit and debit cards, is free of charge.
Moving funds from your myNeosurf account also comes at no cost to customers, whether they decide to make purchases or turn their money into Neosurf prepaid vouchers. However, each transfer from the account to a Neocash MasterCard is charged a 2% fee, while moving funds via bank transfer comes at a 1.5% fee.
In terms of limits, the maximum and minimum amounts you can deposit with this method with a single transaction are not that flexible because of the prepaid nature of Neosurf. Each online casino has its own limits for deposits via this prepaid solution but as a general rule, one cannot deposit more than €100 per transaction since this is the highest denomination the voucher is available in. Of course, there is the option to process several deposits one after the other, if you are looking to give your casino balance a bigger boost.
It would be appropriate to mention Neosurf conducts transactions in GBP, RON, EUR, and CAD.
Is Neosurf Secure?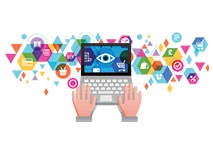 One of the biggest concerns of online casino players has to do with safety, even more so when it comes to sharing one's personal or financial data on the Internet, regardless of whether they are using cards, bank accounts, or some other method that requires them to disclose banking information. Casino fans who choose Neosurf are spared from having to worry about such matters.
Since this payment method is not linked to a credit/debit card or a bank account, there is no need to share any of your information with the online casino you are playing at. The only details you input when initiating the transaction are the desired deposit amount and the voucher's 10-digit code. Furthermore, you are redirected to the website of Neosurf, so practically you are not disclosing any financial information to the casino itself. Few other methods can offer such an exceptional level of security as Neosurf.
Also, there is no need to worry about confidentiality and privacy. Neosurf is especially suitable for betting fans who insist on being able to deposit at gambling websites completely anonymously.
Advantages of Neosurf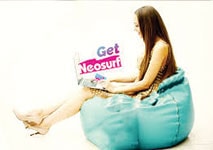 Similarly to other prepaid banking solutions you can use at web-based casinos, Neosurf, too, has plenty of merits to offer. One of the biggest advantages of depositing with this method is that it helps you keep your gambling expenditures in check. Once you exhaust your voucher entirely, you will have no other option but to quit playing, which is good news for people who find it more difficult to control themselves.
Then again, the method is the perfect option for players who are new to online gambling because it is rather straightforward to use. Registration is generally not a requirement, unless, of course, if you intend to use the myNeosurf service, in which case you will have to spare less than a minute of your time while typing basic personal information. What further enhances the simplicity of this method is the fact that players need to type in only the voucher's code when initiating a deposit, without having to remember long numbers, passwords, and usernames as is the case with cards and digital wallets
The method is also one of the safest banking options for casino players because all transactions are protected with 128-bit encryptions. Each voucher contains a secure 10-digit code which becomes invalid once the voucher is used up. Even if a player loses or has their voucher stolen, the thieves will not have access to any sensitive information and will be able to spend only the voucher's amount.
On top of that, Neosurf is perfect for all those who wish to gamble on the web anonymously. Deposits with Neosurf vouchers are not linked to a particular bank account or credit card and the only information you input when initiating a payment is the voucher's code and the desired deposited amount. This also renders Neosurf a great alternative for casino players who have no credit card or do not hold an account at a specific banking institution.
Also, the vouchers are valid for a very long time and players can use them within a year of purchase. The payments are conducted in real time so there is practically no waiting time and you can start betting for real money right away. Last but not least, Neosurf is considered a very cost-effective banking solution since players are not charged fees when purchasing the vouchers or depositing with them at web-based casinos. The only fees you can possibly incur have to do with currency conversion but these are quite reasonable at 2% only.
What is more, the method poses a great option for players from non-English speaking jurisdictions since the official Neosurf website supports a healthy range of languages, including Polish, French, Spanish, German, Italian, Greek, Romanian, and Portuguese.
Disadvantages of Neosurf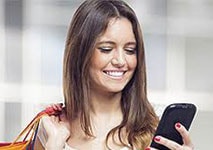 Neosurf is a great casino deposit solution but it, too, does not tick off all the boxes and has several disadvantages. The method is not considered fit for high rollers who are prone to depositing and playing with more significant amounts of money. The vouchers that can be purchased are of somewhat limited value and one cannot deposit more than €100 at a time (with one voucher), which renders Neosurf a better option for recreational players who are content with smaller stakes.
Some people consider it inconvenient they cannot cancel transactions conducted via myNeosurf or the Neosurf vouchers. The only way would be to contact the receiver of the money, in this case the online casino, and see what they can do about that. Others believe the fact one has to visit a physical location to obtain a Neosurf voucher takes away from the convenience of using it as a casino deposit method.
However, the biggest disadvantage of using Neosurf for online gambling purposes results from the fact this method does not support withdrawals. If you have used it when depositing, you will have to find another banking solution to cash out your casino winnings. This can cause a minor inconvenience but is nothing to cry about, though. Neosurf depositors usually resort to withdrawing their profits via bank transfers in such cases.
This product is now available in dozens of countries but unfortunately, the United States is not among them, which is to say you will not be able to use it, if you are residing in the United States and have registered with a US-friendly gambling operator.
Conclusion
With so many payment methods out there, sometimes it is difficult to find your way around and choose the one that best fits your personal requirements. However, Neosurf poses a convenient alternative for online casino players due to its straightforwardness. It is easy to use, allows for very speedy transactions, and does not involve fees when you use it for casino deposits.
The method does not require users to hold a bank account or own a card and is available in more than 30 countries on the global scale. It helps online casino players retain their anonymity and privacy because it relies on unique 10-digit codes which are in no way liked to one's identity. Players do not leave any traces regarding their banking and personal information when topping their balance this way. But like anything else, Neosurf has its shortcomings, the biggest one being one cannot use it to cash out their profits which takes away from its convenience.
Despite its shortcomings, Neosurf remains a great option for casino enthusiasts the world over and is accepted by an increasing number of web-based gambling providers. The method's popularity is steadily growing, with more players relying on its convenience, security, and flexibility.