Paysafecard is a service that provides users with prepaid cards that can be for online transactions. The service is owned by Paysafe Group, which is also the parent company of online payment solutions Neteller and Skrill. The company is licensed by the Financial Conduct Authority of the United Kingdom and is in compliance with all regulations regarding online transactions.
Paysafe Group is based in Vienna, Austria and the Paysafecard service was established in 2000. Since then the service has grown tremendously and expanded all over the world with 450 000 retail stores where you can purchase a card. These cards are accepted at over 4,000 Internet services, shops and pay sites.
In the years it has been available, Paysafecard has established itself as one of the most popular methods to use for gambling transactions. The service is used throughout the industry and is the default prepaid solution at many online casinos and other gambling websites. Paysafecard has become a staple in the realm of online gambling and in this article, we will cover all of its important aspects.
Summary
Country used in
Worldwide
Website
www.paysafecard.com
Accepted by
Over 250 Online Casinos
Casino Games with Paysafecard
Slots, Roulette, Blackjack, Video Poker
Available for deposit
Yes
Available for withdrawal
Yes (only with my Paysafecard account)
Create account / Sign up for account
FREE
Merchant fees when purchasing Paysafecard
FREE (minimum fees may be charged)
Make a payment via Paysafecard
FREE
Transfer funds from my Paysafecard to bank account
6 GBP
Transfer funds from Merchant tomy Paysafecard account
FREE
Online Chat
No
Email
info@paysafecard.com
Telephone
US: 1-877-638-6920
UK: 0800 051 7162
Canada: 1-855-2636952
How the Method Works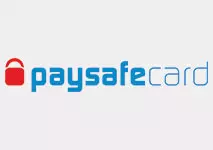 The way it works is simple, you go to a retail location where they sell Paysafecards, pay cash money and you are given a ticket with a 16 digit PIN code on it. This code may be entered when using any Internet service that accepts this payment method.
On the Paysafecard website you can find the nearest physical retail locations where these cards are sold. Normally they are corner stores, gas stations, super markets etc. Cards are sold in denominations of €10, €25, €50 and €100, although these vary depending on the country where the card was purchased and the currency. Although for larger purchases a consumer may combine several PINs to gain a single large sum card.
Deposits to Online Casinos
Depositing to a casino account is a simple process. You choose your payment method and select the 'prepaid card' option and after that click on Paysafecard. You enter the 16 digit PIN, choose the sum you wish to deposit and the transaction is completed instantaneously.
Withdrawals from Online Casinos
Withdrawing your winnings via Paysafecard is much more inconvenient than with other payment services. In 2015 Paysafecard introduced a service that allows gambling websites to forward money to players. Players can choose to cash out to their Paysafecard accounts by entering the email address that they registered with. After the sum is transferred to the Paysafecard account it may either be deposited again in a casino or be drawn from an ATM using Paysafecard MasterCard.
Most players choose to receive their money via wire transfer or be sent a check since many online casinos do not support the Paysafecard withdrawal method.
Fees and Limits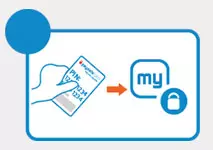 Paysafecard does not charge users for transactions, although casinos may include a fee for using this payment method, which they must disclose. The practice of charging a commission on transactions is slowly, but surely dying out in the online casino industry. As a result, most gambling websites prefer to bear to cost for the payment, rather than impose that on their customers.
However, there is still a small number of online casinos that have not caught up with the times and may charge a small fee. This usually does not go higher than 5% of the total deposit and insignificant as it is in the grand scheme of things, it does not instill confidence in players. If you ever run into a casino that does charge commission, you can always go play at another one. Paysafecard is accepted almost universally and therefore, you should have no problem in finding another website that will take your money.
Paysafecard is designed for the purposes of making relatively small transactions and therefore, mainly budget-oriented players will make full use of the service. In terms of limits, a Paysafecard voucher can hold up to €100 per PIN. On the 'Deposit' page of an online casino, users can combine up to 10 unique PINs for a maximum deposit of €1,000, or your currency's equivalent. This is considerably lower than other payment services such as credit cards, eWallets and bank transfers. As such, the service is better suited for those who like to play a few hands of blackjack every now and then, rather than for serious high rollers. Granted, you can purchase more than 10 vouchers a time, although that would be impractical.
In the event that the client wants to redeem their prepaid card back into cash money a fee of €7.50 is deducted from the refunded sum. To do this, one would have to contact the customer support team at the Paysafecard website. From there, they would have to submit proof of identification and provide the support staff with a bank account number to which the money should be sent. The verification procedure and the processing time for the bank transfer can take several business days.
There are no maintenance fees for a voucher for the first 12 months. If however, after that time the balance has not been spent, a fee of €2.00 will be taken from the card for each subsequent month of inactivity.
Paysafecard also offers the opportunity to pay in a foreign currency. They have a currency conversion calculator on their website to present their rates, additionally, an exchange fee of a few percent is applied depending on the currencies. The Paysafecard service is available in dozens of countries around the globe and the company supports the local currency of each state. This means that you can load a PIN in your home currency and deposit to your online casino balance in that currency.
Security
Paying online via Paysafecard is one of the safest methods available. Just like paying in cash you are not required to submit any personal or banking information. This comes in handy since not only will you not have to waste time when purchasing a Paysafecard voucher, but you will not have to reveal any information about yourself. In an age where the safety of personal data is paramount, Paysafecard offers you a payment solution that does not require you to submit any.
Where your money is concerned, you can rest assured knowing that it is safe. The only way that your Paysafecard balance can be spent is by entering the 16-digit PIN found on the receipt. This ensures that only those in possession of this code can make payments. As a result, the only way for you to put your money at risk is by sharing your PIN or by losing the receipt.
UsAll in all, Paysafecard is basically foolproof. The service takes a route of simplicity, implementing straightforward albeit effective solutions to keeping your money secure. You will be in full control of your funds once you purchase the voucher and also completely responsible for its safekeeping.
Advantages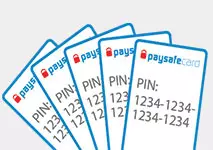 Paysafecard method of payment is superior to card transactions in several ways. For instance, you do not have to deal with a bank at any point. It is known that some banks have a tendency to discriminate against gamblers and may cancel deposits to online casinos. Additionally, Paysafecard is able to offer something that a bank cannot – instant deposits. A normal bank transaction will take anywhere between 1 to 5 business days to clear, making the whole process slow and annoying. Paysafecard is able to spare you this inconvenience given the fact that any payment made via this service will be processed immediately. You can open an account, top up your balance and start playing, all within a matter of minutes.
Moreover, Paysafecard is as simplistic and easy to use as possible. Making a deposit only requires entering 16 digits and confirming the transfer. There are no tedious registration or verification procedures which only take precious time away from your gaming sessions. Combined with the fact that there is hardly any online casino that does not accept Paysafecard, it can be difficult to find other services with the same perks.
In addition to a website, Paysafecard also has a mobile application built for Android and iOS phones, which has some neat features built into it. It provides users with a map of all nearby retail stores where you can buy a prepaid card. It also provides direction using a system similar to Google Street View, where you can see where exactly the store is. You can also check your card balance online and review your previous transactions.
It makes it easier to manage your gambling budget by using prepaid cards. When using a credit card you might overdraft and go over your credit limit, incurring extra fees. On the other hand, whenever you play away your money on the prepaid card you have to go out of your way to buy another one, so it is not so easy to lose track and gamble away all your money. This makes it the ideal solution for players on a tight budget or problem gamblers who need to control their spending.
Something else that we also should take into consideration is that Paysafecard is available to a wide user base. The service is available in the following countries: Belgium, Bulgaria, the Czech Republic, the Republic of Ireland, Denmark, Germany, Greece, Spain, France, Georgia, Croatia, Italy, Cyprus, Luxemburg, Hungary, Malta, the Netherlands, Norway, Austria, Poland, Latvia, Lithuania, Portugal, Romania, Switzerland, Sweden, Finland, Slovenia, Slovakia, Turkey, the United Kingdom, Argentina, Brazil, Canada, Mexico, Peru, the United States of America, Uruguay, Kuwait, Saudi Arabia, United Arab Emirates, Australia, New Zealand, and Egypt. It also supports all the local currencies, thus allowing everyone to avoid exchange fees, provided that the online casino accepts payment in that particular currency.
The guaranteed anonymity is an added bonus that many may not be aware of or do not fully appreciate. The vouchers are bought with physical currency and there is no exchange of personal or banking information. Security-conscious players will not have to worry about their personal data becoming compromised and will be able to enjoy their games in peace.
Disadvantages
Of course, it would not be proper for us to present you with only the good aspects of the service. Unfortunately, there are some downsides that come with using Paysafecard as your main payment solution, which you can more about below.
The main issue of using Paysafecard is the fact that you have to purchase a new one every time you use up all your money. For some people, this might mean a few clicks on their smartphone, but others might need to drive to a nearby store or gas station. It is an inconvenience, but a needed one.
The inability to withdraw winnings might a detriment, having to rely on two services – one for deposits and one for withdrawals. Some might consider this too big of a hassle and choose to use a service that offers both or simply be put off from gambling online altogether. Many Paysafecard users prefer to receive their winnings via way of bank transfer. This withdrawal method is known to be slow, taking several business days to clear. When compared with other withdrawal solutions, this is completely outdated and utterly slow.
Another con that you should take into account are the low limits per transaction. As we have stated above, Paysafecard was not created with the purpose of transacting large sums of money. As a result, the maximum amount that you can deposit is €1,000 and even that is done by combining 10 individual vouchers together. There is no simple way to make large deposits with Paysafecard and if that is your goal, then we recommend that you take a look at the other payment solutions that we cover on this website.
Despite these few drawbacks, Paysafecard is the preferred payment method for many gamblers. You'd be hard-pressed to find a casino that would not take your money this way. The vast majority of users report good experiences with the service and its popularity in the online gambling industry is only indicative of its quality.
Paysafecard is a preferred payment method for many gamblers. You'd be hard-pressed to find a casino that would not take your money this way.
FAQ
Due to the nature of the Paysafecard service, you are entirely responsible for the PIN from the moment you purchase it to the moment you decide to spend its balance. The company cannot refund any of the funds loaded on the voucher unless you can provide them with the 16-digit code on the receipt. If you know the code, you can freeze the balance and have the money transferred to your bank account after informing the support team. If that is not the case, there is nothing to be done. For this reason, it is very important that you keep close guard of your PINs and to make sure that you do not lose hold of them.
Any payment made via Paysafecard is permanent and cannot be refunded to the voucher. If you have deposited your money to an online casino, you can have that sum transferred to your bank account, though that will take several business days.
Paysafecard is available at a large number of retail locations, including supermarkets, gas stations, newspaper stands, and so on. It is impossible to list every location here, but you can find a map on the Paysafecard website that covers all known retail locations that offer Paysafecard vouchers. It will allow you to easily see which retailers offer the service.
The Paysafecard mobile app can be downloaded for Android and iOS devices. You can look for it at the app store of each respective platform – the Apple Store and the Google Play Store, in this case. Downloading it is free of charge for both systems and you can easily set it up.
Conclusion
Paysafecard does indeed live up to its name. It offers instant and completely anonymous transactions and the user is completely protected when it comes to their personal information. This service is one of the biggest in its field, incredibly reliable and accepted at most online casinos.
Gamblers must keep into account, however, that they cannot withdraw their winnings using Paysafecard and must rely on another method to do so. Arguably when using Paysafecard one must also use another service as well if they wish to receive what they win.