Relatively new, iDEAL is an electronic payment system which offers its customers to pay in Euro online for a vast range of products and services through their own bank account. Introduced in 2005 by the Dutch association Currence, iDEAL is available only to users who own accounts in the largest banks in the Netherlands.
The online payment method is rapidly gaining popularity among Dutch consumers and has the potential to spread beyond the national borders. It is a fast, secure and convenient payment system, used for making purchases online, paying bills and local taxes, buying mobile credits, and depositing funds at online casinos.
Summary
Country used in
Netherlands
Website
www.ideal.nl
Accepted by
60 Online Casinos
Casino Games with iDEAL
Slots, Roulette, Blackjack, Video Poker
Available for deposit
Yes
Available for withdrawal
Yes
Create account / Sign up for account
N/A
Make a payment from online banking
FREE
Make a payment from your iDEAL balance
N/A
Transfer funds from iDEAL balance to bank account
N/A
Transfer funds from merchant to online banking
FREE
Online Chat
No
Email
info@currence.nl
Telephone
N/A
Based on online banking, iDEAL is currently available to owners of bank accounts in ABN AMRO, ASN Bank, Friesland Bank, Triodos Bank, Rabobank, ING Bank, bunq, Knab, RegioBank, SNS Bank and Van Lanschot. Although it is often described as a banking transfer method, iDEAL is, in fact, an online payment system that uses the online banking interface of the banks participating.
As iDEAL is accepted by hundreds of web-based merchants and gambling providers, it is also a reliable and convenient deposit option at online casinos.
How iDEAL Works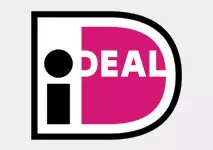 Despite the fact that iDEAL is limited to customers of Dutch banks only and it is a less known payment system, it is becoming increasingly popular outside the Netherlands, too. This is why more and more merchants are offering it as a payment method on their websites.
This is a relatively simple system and it functions much like online banking. However, it is offered by multiple banking institutions and it uses real-time transactions. It is a convenient option because it allows bank clients to transfer money or shop online without the need of possessing an e-wallet or other payment services accounts.
Instead of being a centralized online payment system, iDEAL is implemented in the online banking systems of different banks. In practice, it offers users a direct link between merchants and banks, which is safe and fast.
The popularity of this payment method is also due to the great security it offers – no personal or financial information is disclosed at the website of the vendor. Using iDEAL is just as safe and private as online banking, so casino players can be certain they are protected by the latest Internet security protocols and encryption.
Users do not need a separate account when making online payments with iDEAL. As long as they have active online banking accounts, they can use them for making purchases or deposits at online casinos via iDEAL. All they need to do is make sure they know their bank account number and they possess a 2FA token, or Two-factor authentication token, which confirms their identity.
It is also worth noting that this payment method is extremely easy to use on mobile. In fact, it is so suitable for mobile that it has its very own app that recognizes iDEAL QR codes. This takes you directly to the details of the transaction and from that point on, all you have to do is confirm the payment. You can also create QR codes using the app and share them with another consumer as a payment request. This is a secure and reliable way to have a consumer-to-consumer payment as no actual information is shared.
Additionally, iDEAL has a feature called 'Payment Request'. This is a link to a payment for you to approve that can be sent to you online and on mobile. This can be done by merchants, companies, or even you. This way, person-to-person transactions are made possible.
All players who have online banking accounts in the following banks – ABN AMRO, ASN Bank, Friesland Bank, Triodos Bank, Rabobank, ING Bank, bunq, Knab, RegioBank, SNS Bank and Van Lanschot, can use iDEAL.
Depositing in Online Casinos via iDEAL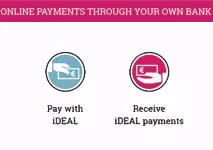 Funding your online casino account via iDEAL is in fact very easy. You need to be logged into your casino account and visit the Cashier or Banking section on the website. If the gambling operator accepts iDEAL as a payment option, it will be listed there, along with popular deposit methods such as credit cards (Visa, MasterCard, etc.) and e-wallets (PayPal, Neteller, Skrill).
Once you choose iDEAL as your preferred deposit method, you can select your bank from the list of participating banking institutions. Then, you will be redirected to your online banking account. As this will be a familiar interface, most gamblers should not have difficulties filling in their account data and logging into their online banking account.
The information you will be asked to provide will depend on the particular system your banking institution is using but typically, it will include your bank account number, a password or a 2FA token. Signing the transaction digitally with a 2FA token provides the highest levels of security. When you log in, you will be able to enter the exact amount of money you wish to deposit into your online gambling account.
You will be charged no fees for making the deposit. Since depositing is instantaneous and free, you can make as many transfers to your casino account as you wish.
Withdrawing Winnings via iDEAL
Opting for iDEAL may be a convenience for Dutch players who need a quick and safe way to top up their casino balances. But when it comes to withdrawals, they will need to find an alternative payment method. Wire transfers or transfers to e-wallets are suitable options.
Withdrawing funds from online casinos may work only if the casino offers direct-to-bank transfers – as players do not have separate iDEAL accounts, all winnings are transferred to their bank accounts. In this case, however, players will have to share their financial information with the gambling vendor, which may represent a serious security issue for many users.
Not only is the transaction immediate, but it is also just as easy and quick on mobile too. If you prefer playing on the go, depositing with this method is a great idea. It is entirely functional across all platforms. All you need is an electronics device with a browser and a bank account in one of the banks we listed. If you are an Android user note that you must have version 4.0.3 or higher. As for Apple, your iOS needs to be version 9.0 or newer.
You will see the sum appearing into your casino balance immediately after you confirm the transaction.
Fees And Limits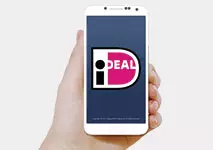 Using iDEAL is completely free of charge or any processing fees, which is a great benefit for all online casino players. In addition, there are no limits for deposits, with one exception, limited to very few players – the maximum limit for payments via iDEAL is €50,000. So, players will be limited only by the VIP status at the casino they play in.
Some casinos require a minimum amount of funds for deposits – usually, this limit is valid for all available deposit methods and ranges between €10 and €20. However, companies or online vendors who have listed iDEAL as an available payment method may choose to add an extra fee. This fee is announced to the person paying before the actual payment takes place, so there is no room for hidden extra charges. Mostly, iDEAL remains free of charge everywhere, though, and when it comes to online casinos, you will not have to pay any additional charges.
There is only one fee that comes with iDEAL and it does not concern gamblers as it has to do with person-to-person payments. When using an iDEAL QR code for a payment request and this occurs between two consumers, there is a charge of €0.30. So, since this is the only charge, you can basically make as many deposits and withdrawals as you want, free of charge.
Security
The highest levels of safety and security are guaranteed when loading funds in your online gambling account through iDEAL. The method is fully implemented into the online banking systems of the participating financial institutions, so users do not need to open any insecure links to third-party payment services.
All transactions via iDEAL are approved by the user's bank, while no personal data is revealed when making a deposit. This prevents any risks related to fraud or identity theft. Besides, online banking transfers are the most protected transactions on the Internet – often more protected than cash transfers. The use of SSL encryption and Two-factor authentication tokens adds yet another layer of security.
The two-factor authentication is a method of confirming a user's alleged identity by demanding 2 pieces of evidence. Those can be something the user with that identity is supposed to know, possess, or be. The two factors need to be different from one another. This type of information is close to impossible to acquire through phishing and other hacker techniques. So, this way, you remain protected.
What iDEAL basically does is, it uses the security of its partner banks. You make payments in the environment of your own bank so safety is guaranteed. So, if you want the speed of a credit card and the safety of a bank transfer, this payment method is perfectly suitable.
However, there is no way for you to pay for the same thing twice. If you accidentally try to make the same payment again, or if you are simply forgetful and end up wondering whether you paid that bill or not and then you mistakenly start making the same payment, iDEAL will not let you. This can be of great help.
Players who choose to top up their online casino accounts via iDEAL should be warned that once a transaction is authorized and completed, it cannot be reversed. No chargeback options are available, so all transfer data should be reviewed before confirmation.
Advantages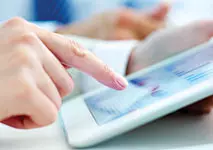 Using iDEAL as a payment option at online casinos has many advantages for any player who has online banking at some of the largest banks in the Netherlands. No registration is required and gamblers do not need to download and install any specialized software.
The online banking interface is an obvious advantage for anyone who is concerned with safety and security issues on the web. When using iDEAL, all your financial and personal information remains private. Thanks to the two-factor authentication that iDEAL employs, no one other than you can make transactions through your bank account.
In addition, all transfers via this payment method are instantaneous, so you can easily fund your online gambling account and start playing immediately. There are no processing fees for deposits. Moreover, many online casinos which accept iDEAL will reward you with different bonuses with each deposit through this system.
As of 2017, iDEAL is the leading online payment method in the Netherlands. The company has increased its user count by 33,8% and continues to grow. This was achieved thanks to its security protocols as well as its ease of use.
Disadvantages
Although iDEAL is available to players all around the world, they still need to have customer accounts at Dutch banks. The number of web-based casinos and merchants that offer this payment option on their sites is also limited, as the service was designed for the local market in the Netherlands, after all.
A huge drawback of this system is that it does not offer gamblers a mechanism for withdrawing their winnings from their online casino balances. However, iDEAL can be used to withdraw funds into your e-wallet account or directly to your credit or debit card.
Another disadvantage when paying via iDEAL is that it does not provide chargeback and reverse options, nor it offers users any insurance of the transactions (as opposed to banks and credit card issuers, for instance). The reason for this is that the payments made with iDEAL are instantaneous. Once the money is out of your account, all you can do is contact the merchant and take advantage of your consumer rights.
Additionally, the two-factor authentication is a security measure, and thus an advantage, but it may become annoying at some point. For the most part, it is not a problem but it may take additional time, especially if your internet connection is slow.
It is also a fact that while iDEAL is the preferred payment method for the Netherlands, in the rest of the world it is not exactly popular. Therefore, it may be a bit harder to find casinos that offer this banking option. However, some of the biggest names in the online gambling industry do offer it. So it is a matter of preference in the end.
As this system is specialized for payments in the Netherlands, the only supported currency is the Euro.
Conclusion
Despite the few disadvantages of iDEAL, the service is an ideal option for Dutch online casino players as it offers fast, convenient and totally secure deposits. The payment system is the most preferred online payment method in the Netherlands and is already available in hundreds of web-based shops, mobile services providers, casinos, and many more.
Gamblers across Europe can also benefit from iDEAL, as long as their preferred currency is the Euro and they have banking accounts in ING, Friesland Bank, Fortis, or in any other leading Netherlands-based financial institution.