Canadian online players do not have it easy when it comes to finding cost-effective, safe and fast deposit methods for their favourite virtual casinos. This is where Interac comes to help. The company has been helping its clients to enjoy easier and secure payments both online and at various merchants. Recently, it has also become widely used by interactive players who want to boost their gaming balances.
Interac allows fast, secure and easy transfers from one Canadian bank account to another. The company offers different products and services which can make payments a lot easier and time-efficient. Since it has become a popular payment method among Canadian players, there are quite a lot of virtual casinos that have chosen to accept Interac deposits.
Using Interac is extremely easy and it saves you a lot of trouble as you do not need to create an account to make a deposit to the virtual casino of your choice. Many of the major Canadian banks support Interac which means that a lot of virtual players can use this payment method as a way to upload funds to their gaming account.
Summary
Country used in
Canada
Website
www.interac.ca
Accepted by
Over 20 Online Casinos
Casino Games with Interac
Slots, Roulette, Blackjack, Video Poker
Available for deposit
Yes
Available for withdrawal
Yes
Create account / Sign up for account
No need to register a separate account
Make a payment from online banking via Interac
FREE
Withdraw funds to online banking account via Interac
FREE
Sign up for an Interac debit card
Banks may charge small fees
ABM withdrawals
ABM operators may charge small fees
Online Chat
Yes
Email
etransfer_support@interac.ca, info@interac.ca
Telephone
Canada: 1-888-238-6433
How Does Interac Work
The company has launched several services which can help Canadians to pay for any purchase whether it is at a convenience store, movie theatre or an online merchant in a fast and safe way. Boosting your gaming account is also extremely easy thanks to Interac e-Transfer. The rest of the services that are provided by the company include Interac Debit, Interac Flash, Interac Online and Interac Cash.
Interac Debit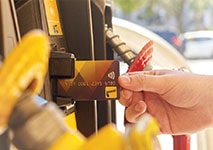 If you want to have a quick access to your money, then you should definitely try Interac Debit. It will allow you to pay for your coffee, movie tickets or any other small purchase with your debit card. It is so easy and fast that you will start using Interac Debit in your daily life in no time. You can pay via this service at any merchant that has the Interac logo at their checkout counter.
Thanks to Interac Debit you can pay in a fast and secure way at more than 500,000 merchants across Canada. The transactions are approved online and they are carried through in real time. This allows for the electronic transfer of your money from your bank account to the merchant where you are using your Interac debit card. When you are paying at a merchant via Interac Debit, the seller will enter the purchase amount into the Point-of-Sale (POS) terminal and you will be asked to insert your card into the chip reader, confirm the amount of the purchase, select the chequing or savings account you would like to use for the transaction. Then you will have to enter your Personal Identification Number (PIN) and verify your transaction.
As mentioned earlier this is a real-time transaction. This is why you have to make sure that you have a sufficient amount of money in your bank account prior to your purchase.
Interac Flash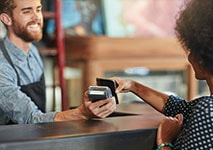 To make every purchase even faster and more convenient, the company has created Interac Flash which is a contactless debit card that will allow Canadians to pay at numerous merchants across the country. In order to use your Interac Flash bank card, you can simply hold it above the POS terminal at the checkout counter. The transaction will be complete within a few seconds.
There are so many merchants across Canada that accept Interac Flash. This means that you will have no issue paying with your contactless debit card for any type of small purchase. There is no need to worry about overspending since Interac Flash has a set limit of $100 for a single purchase. It has also a Protective PIN Verification which is activated as soon as you reach the spending limit of $200. Zero customer liability is yet another great feature of Interac Flash which makes the service so great.
To make your everyday life even easier, the company offers Mobile Interac Flash. This allows you to use your smartphone for all types of small purchases. It does not matter which mobile network is the one you are using, if your financial institution offers the Mobile Interac Flash service, you will be able to pay with your mobile device anywhere you see the Interac Flash logo.
This payment option is also extremely secure as it has spending limits, Protective PIN Verification and zero customer liability.
Interac e-Transfer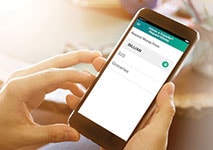 Thanks to Interac e-Transfer you can send, request and receive money in a fast, safe and hassle-free way. All that you need to use this service is access to your mobile or online banking. You can send money to anyone with an e-mail address or mobile phone and a Canadian bank account.
If you want to send someone money using Interac e-Transfer you will have to log into your online or mobile banking account. Depending on your financial institution the menu or options may differ a little bit but you should not have any issue finding the e-Transfer feature at your online or mobile banking. After selecting the 'Send Money' option, you will be redirected to a page where you will have to fill details about the transaction. You will need to pick the chequing or savings account you would like to send money from. The next step is to fill in the e-mail address or phone number of the recipient.
You can also leave a message as a reminder of the reason for the transaction or you can leave this section blank. Fill in the amount you would like to send and provide the security question and answer which will be used by the receiver to accept the money you have sent. After one last check-up, your transaction will be complete.
If you are expecting money via Interac e-Transfer you can get them just as easy as you can send them to someone else. The transactions are very fast and you will probably receive a notification almost right away after the money has been sent to you. You will then have to choose the financial institution which you would like to use for receiving the money. Log into your mobile or online banking account and provide the security answer that you have been given by the sender of the money. After confirming the transaction, the funds will be transferred immediately to your bank account.
In addition to the aforementioned transactions via Interac e-Transfers, you can also use the service to request to be sent money. Once again, you will need access to your online or mobile banking. As soon as you log into your account, look for the 'Request' option in the e-Transfer section. This will load the 'Request Money' screen where you will have to fill in the name of the receiver of the request, as well as their e-mail address or phone numbers. There is also an option to leave a message which will explain the reason for your request.
Type in the amount you would like to request and select the account where you would like to receive the money. You can check all the information you have provided one last time and submit your request.
Interac Cash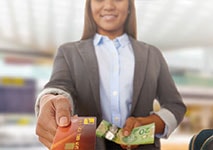 With Interac Cash, you can withdraw money from your bank account at any Automated Banking Machine (ABM) that has the Interac logo on it. This grants you quick access to your funds anytime, at numerous parts of Canada. Withdrawals with your Interac banking cards is fast, easy and safe.
If you choose to use the Interac Cash service at an ABM, you will have to insert your debit card, select the amount you would like to withdraw and enter your Personal Identification Number (PIN). Select the account you would like to withdraw money from and confirm your transaction. You should know that you may be charged some additional fees which are determined by each ABM owner or operator.
Interac Online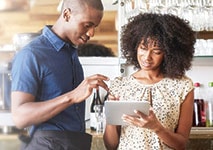 Since we are living in a modern time, more and more people choose to shop online, rather than wasting time in endless search for goods at stores. This is where Interac Online comes in handy and provides fast, secure and convenient payment solutions to people all over Canada. When shopping with Interac Online you do not have to expose any financial information such as your bank account details. This guarantees the safety of the customers and their funds.
When you choose to pay for your online purchases via the service of Interac, you will have to choose the financial institution which you would like to use for your payment. After logging into your online banking profile, you will have to choose the account you want to use for the transaction. After confirming the payment, you will be sent back to the checkout page of the online merchant where your order will be processed.
Making a Deposit via Interac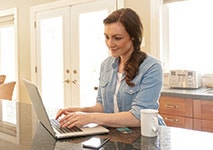 The flexible, fast and convenient services of Interac have become very popular among online players. This is why some Canadian-friendly web-based casinos accept payments made via Interac. This way virtual gamblers who reside in Canada have the opportunity to boost their gaming balance in a fast and easy way, without jeopardizing their personal information.
In order to make an Interac deposit to the online casino of your choice, you must go to your online banking webpage and log into your account. Look for the 'Send Money' option which will redirect you to a page where you will have to fill all the information about the transaction you are about to make. The first step is to choose the recipient of your money which, in this case, is the virtual casino where you play. Enter the amount you would like to deposit to your gaming balance and select the chequing or savings account you want to use for the transaction. The next step is choosing a security question and an answer which will be used by the online casino in order to accept your payment.
Every web-based casino that supports Interac payments uses different methods when it comes to accepting the deposits. Some operators may ask you to provide the security question prior to the transaction while others may request you to give a specific answer. Either way, your money is guaranteed to be transferred in a safe and quick manner.
Fees and Limits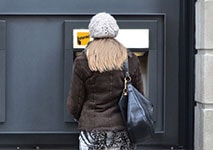 One of the reasons why Interac is so popular among Canadians is that it provides low-cost payment solutions. Interac does not charge any fees directly to its clients or any merchants. However, you should know that using your Interac-branded debit card for cashouts may impose some additional fees. Those are determined by the owners and operators of ABMs. Using Interac Debit and Interac Flash can also cost you some additional charges which depend on the policies of your financial institutions.
Clients who use Interac Cash will be charged a Switch Fee of $0.006243 while the same type of additional charges for the service of Interac Debit and Interac Flash will be $0.005759. When utilizing Interac Debit there is also an Interchange Fee of $0.75 (flat-fee), while those who use Interac Flash will be charged an Interchange Fee of between $0.02 and $0.035 (flat-fee).
You should know that there are three types of merchants and shopping at every one of them imposes different additional fees. The first type is low-ticket merchants with an average of Interac Debit transactions below $20. Those include quick service restaurants, vending machines, convenience stores and movie theatres. The second type is high volume merchants which meet a minimum annual transaction volume threshold. This threshold is currently determined to be 60 million for Interac Debit transactions and 20 million for Interac Flash transactions. The rest of the merchants fall into the category of 'others'.
Those who utilize Interac Online will have to pay a flat-fee called Acquirer Service Fee which differs according to the type of merchant you have been shopping from. For complete purchases below $35 at low-ticket merchants this fee is $0.115, while for high volume merchants the fee is $ 0.265. If you want to know about other fees you may be charged for using the services of Interac, you can go to the official website of the company and check the Fees Page.
Security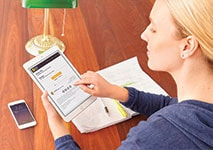 Interac users can be sure that their money and personal information are always protected. The zero liability policy of Interac ensures that you are protected from any fraud losses. You will not be held liable for any losses caused by factors that do not depend on you or your actions. Those include losses by a system error, fraud or technical problems. If anything like that occurs, you must warn your financial institution for losses. If your claim is determined to be valid, your bank will reimburse you.
When you use Interac Flash you should know that it uses EMV secure chip processing which ensures that any data will be stored and transferred securely. This means that your card cannot be duplicated and no one will be able to take advantage of your money.
Interac Online is one of the safest virtual payment methods which protect customers and keeps their personal information private. This is great for people who are on the lookout for a fast and secure way to pay for online purchases. All online merchants that accept payments via Interac are obliged to act in accordance with the Canadian Code of Practice for Consumer Protection in Electronic Commerce. This ensures that those merchants are trustworthy and customers can feel safe while making orders online.
If you opt for Interac debit card for mobile payments you can be sure that all of your transactions are secured by the same technology which is used with Interac Debit and Interac Flash. Zero liability, touch ID verification and a passcode are among the measures that protect Interac's customers.
Advantages and Disadvantages of Using Interac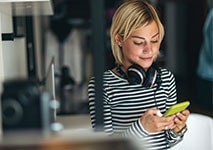 If you have decided to upload funds to your gaming account via Interac then you definitely will not regret your choice. There are plenty of advantages of utilizing the services of Interac and you will see for yourself that it is definitely one of the best payment options for Canadian virtual players.
When playing in a web-based casino, one of the most important things for players is having access to the real-money games as soon as they make a deposit to their casino account. Fast transactions are definitely among the strong points of Interac. Compared to other payment solutions, Interac can help players enjoy their favourite casino games almost right away, following the upload of funds to their gaming balance. After sending money to the virtual casino of your choice, all that is left is for the casino to enter the security answer which will verify the transaction. In less than 10 minutes you will be able to see your money in your virtual casino account.
Since Interac is a company that serves the need of Canadians, another positive feature of this payment option is that virtual players are allowed to make transactions in CAD. This is definitely a huge advantage for those who reside in Canada.
When using different payment methods, players are usually obliged to create accounts with the companies that provide the services. Interac, however, does not require any registration which saves players a lot of time and inconvenience. Since depositing through Interac requires customers to enter their mobile or online banking, they can use their bank account to upload funds to their gaming balances.
Although making payments via Interac is indeed very easy, this does not mean that it is not an extremely secure service. It is true that players must log into their online banking account, however, their details and any personal information are not visible to the virtual casino where they play. This ensures that players can protect their funds and any sensitive information they do not want to share with the online casino. What is more, only accountholders who know your specific security answer can accept the money you have sent them.
One of the best advantages of using Interac is its accessibility. Since numerous important banks across entire Canada support the services of the company, this allows players from every part of the country to utilize the Interac-branded products and services. This also means that numerous Canadian interactive players can use Interac as their deposit method in the web-based casino of their choice.
Like every payment option, Interac has some points which can also be seen as disadvantageous. The fact that the company offers its products and services only in Canada is quite the inconvenience for those who reside in other countries. This means that a lot of virtual players will have to look for alternative methods to make deposits to interactive casinos.
Using this company's services is extremely cost-effective. However, although clients will not have to pay any additional fees for using the services of Interac, they will still be charged fees which will be implied by their financial institutions.
The other weak point of Interac is that it is a fairly new method for funding online gaming accounts. This is why there are not that many trustworthy web-based casinos that accept payments made via the services of Interac.
Conclusion
Interac can provide Canadians with fast, hassle-free and secure payment solutions which can help them with any purchase. It provides the opportunity to transfer money from one bank account to another in a fast and safe manner. There are numerous major banks across Canada that support the services of Interac and this why so many people have trusted the company and its products and services.
Due to its cost-friendly payment solutions and high level of security, Interac has become pretty popular among online players as well. Thanks to Interac e-Transfer virtual gamblers can boost their gaming accounts in no time.
The service is extremely safe and there is no chance of getting into debt since you need to have sufficient amount in your bank account prior to any payment. The best part about using the services of Interac for making a deposit to the virtual casino of your choice is extremely safe since any financial information such as your bank account details will not be shared with the web-based casino. Simply put, Interac provides Canadian players with an extremely easy and secure payment method that can boost their gaming account in no time.