Slot Machines
Slot have become the epitome of a casino game and are, in fact, the first thing that comes to mind when someone hears the word "casino". For most people, it is impossible to imagine a gambling operator, be it a landbased or online one, where slots are unavailable. The characteristic jangly sounds and flashy lights have become an inseparable part of the casino floors' ambiance.
The huge popularity slots enjoy on a global scale can easily be attributed to their inherent simplicity and massive winning potential. Slots are exceptionally easy to play, even more so when we consider the fact there is absolutely nothing players can do to increase their chances of winning – whether the spin pays out or not is based entirely on chance. While this alone will suffice to put some people off, one cannot help but admit that slots are a great alternative for all types of players, experienced or not.
The technological progress the last two decades were marked by allowed for the launch of hundreds of online casinos where slot fans get to bet on their favorite game from the comfort of their surroundings, be it on their tablets, smartphones or desktop computers. Spinning the reels online comes with a number of advantages, including a wild diversity of themes, slot types, betting ranges, and fantastic features. The following guide aims at introducing players to everything they need to know about this enticing game.
Brief History of Slots
Before we move forward, we would like to say a few words on how and when slots came into existence. The first ever machine of this type was invented by San Francisco mechanic Charles Fey in 1895 when he devised what he called the Liberty Bell. The name was derived from the highest paying symbol on the three reels which was a bell. Other than that, the Liberty Bell utilized card suits and horseshoes as symbols and had a single payline in the middle of the reels.
At the turn of the century, the Bell was given an upgrade by manufacturer Herbert Mills, who changed the symbols to various fruits like lemons, cherries and plums. The upgraded slot machine took off and the game became an overnight sensation which led to further improvements like the introduction of multi-coin bets, double jackpots, and flashy lights.
In the 1970s, the first ever microchip was invented leading to the introduction of video slots and the rest, as the saying goes, is history. The greater number of reels on video slots allowed for the increase of the paylines' number, a tendency which continues on to this very day.
Slots Objective and Rules of Play
As mentioned previously, learning to play slots is easy as pie. The objective of all slot fans is to land a combination of matching symbols across the reels. In order for the player to collect a payout, the symbols need to align on an active payline. The more paylines the slot utilizes, the bigger the probability of hitting winning combinations. The number of paylines is game-specific and ranges between one and a hundred.
Prior to hitting the Spin button, players should take a quick look at their preferred slot's paytable to see what the payouts of matching symbols are. The paytable also contains useful information on how the paylines work, i.e. whether winning symbol combinations pay from left to right or both ways. By checking the paytable, players will be able to acquaint themselves with the slots additional features, as well as with how and when bonus games and free spins are awarded.
Once players have inspected the paytable, they can adjust their bet size by using the buttons, located below the reels. For starters, one needs to adjust their coin denomination which typically varies between 0.01 and 2.00 but it all depends on which slot you play. Adjusting the bet level, or the number of coins you bet on the activated paylines, is equally important. For instance, if you select a 0.02 denomination, bet level of 3 coins, and activate 25 paylines, each spin will practically cost you 1.50 credits.
Sometimes, it is possible for players to select which paylines they activate and bet on. However, deactivated lines do not pay even if you align matching symbols on them. How many paylines the player chooses to activate depends on the size of their overall bankroll for the betting session. It is recommended to cover as many paylines as possible since this would increase your chances of winning. Note that some slots have fixed paylines, which means players will have no other option but to bet on all of them on each spin of the reels.
Once you have adjusted the bet level, coin denomination and the number of paylines you intend to play, you are good to go. All you have to do is hit the Spin button so that the reels start rotating and wait for them to come to rest to see the result. The slot's Random Number Generator (RNG) determines whether or not the spin would result in a hit or miss. These programs ensure randomness in the interest of fair play so that all slot fans have equal chances of bagging a payout.
One thing all slot fans need to remember is that slots are games of chance and everything is based purely on luck. There is absolutely no way for a player to predict what would happen on the next spin. Spins should be treated individually as they are unrelated to one another. The next spin is not affected by the ones that have preceded it.
Types of Slots
Slot fans the world over can hardly complain of not having options to choose from. All well-known online gambling operators in the industry offer a wealth of slot titles and each one has its own distinct theme and features. Slots are usually categorized on the basis of how many reels and paylines they have, although progressive and 3D titles are often placed in separate categories.
The category of classic slots comprises games which utilize only three reels – in other words, there are three rotating sections that contain symbols on top. In most cases, classic slots have a single solitary payline that stretches across the middle of the three reels. Nevertheless, it is possible to find online classic slots where the paylines vary between one and five. These games are usually less impressive in terms of visuals and features, although there are classic slots which have scatters, wilds, nudges, and a Hold functionality. Some even feature rounds of free spins but these are few and far in between.
Most online casinos are home to hundreds of video slots which are more advanced than their classic cousins. Video slots have five reels, although on rare occasions it is possible to come across titles with seven reels. More importantly, 5-reel video slots have a greater number of paylines to offer which translates into more winning opportunities for players. The paylines' number may range anywhere between 9 and 100. There are titles which offer players 243 or even 1024 Ways to Win which enjoy tremendous popularity among players.
Video slots are well-known for their high entertainment value. Such slot variations impress not only with their advanced graphics and immersive sound effects but with their additional features, which aim at maintaining the interest of players and boosting their profits. Such additional features include wild, scatter and bonus symbols, multipliers of one's profits on winning spins, bonus games with guaranteed rewards for the players, and rounds of free spins.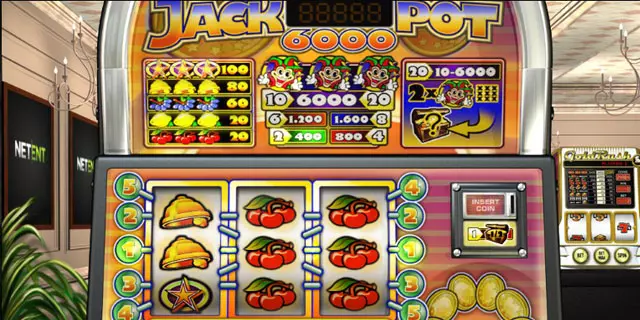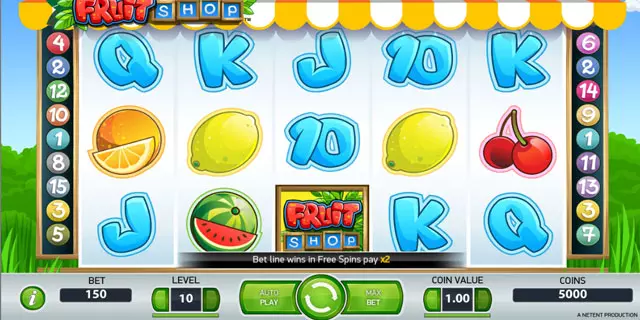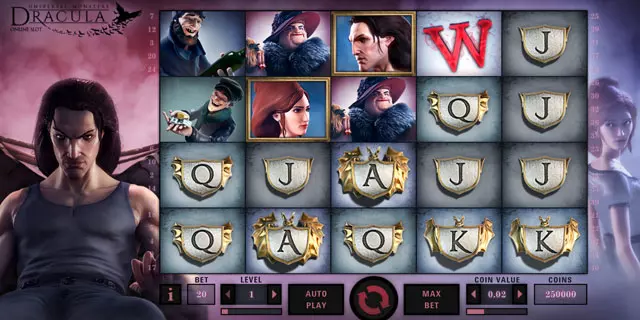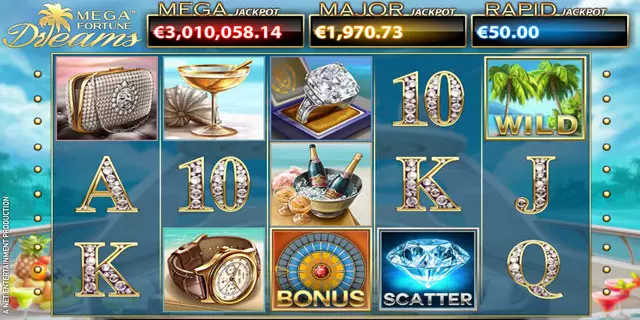 Another category comprises of 3D slots which, to be honest, resemble regular video slots when it comes to gameplay and interface. There is one major difference between the two types and it lies in the depth of the graphics. The visuals and animations of these slots are three-dimensional, clearer and superior to those of standard video slots. In addition, 3D slots typically incorporate more complex storylines, with players having to complete different achievements in order to progress through the game and unlock its bonus features.
Progressive slots are some of the most popular titles in the catalogs of all established web-based casinos. And how can it be otherwise when these slots can potentially transform players into millionaires? Progressives are usually linked into jackpot networks so that each wager made on such games adds an increment to the constantly increasing prize pools. You can read more on the different progressive jackpot networks in the section below.
The Paytables of Slots
Players can easily access the paytable by clicking the icon that is positioned in the lower corner of the base-game screen. A separate screen will load where players will be able to read all they need to know about their slot of choice. The paytable informs slot fans on all winning combinations or paylines in the game as well as on the payouts for matching symbols.
Generally, the symbols on the reels are divided into high-paying and low-paying ones. Players need to match three, four or five identical symbols on an active payline in order to turn a profit but the payouts differ depending on the number of matches.
High-paying symbols are in line with the overall theme of the slot while the low-paying ones are usually represented by high cards like Kinds, Jacks, Tens, Aces, and Queens. All winning payline combinations are listed in the paytable. The latter also explains how bonus, scatter and wild symbols work and how the free spins and bonus games are activated.
The paytable may also be used as a guideline for what to expect from the slot in terms of average player return. The bigger the amount of the flat jackpot for the highest-paying symbol combinations, the higher the variance of the game will be. In other words, games with huge payout generally offer lower hit frequency to players. You can read more on that in the next section.
Each slot, regardless of whether it is available in a landbased or an online casino, has a paytable, players are recommended to check before they proceed with making bets. The paytable is important for a number of reasons.
Odds, Return to Player Percentages and Variance in Slots
When choosing an online slot to play for real money, reel lovers are strongly advised to check its Return to Player Percentage and give its variance a consideration. Unlike table games, calculating the probability of landing a given winning combination of symbols on a slot would be a mean feat for the average player. This is so because advanced video slots have a greater number of reels, paylines, and symbols.
Because of this, the odds of slots are usually presented in the form of average player return percentages or RTP. The term is used to express what percentage of all money wagered on a given online casino game (slots in this case) is returned back to players as profits. For example, if the return percentage of a given slot is set to 97.85%, this would mean the game is programmed to return an average of $97.85 per every $100 players have collectively bet on it. It is important to point out that it takes tens of thousands of spins for the RTP to even out to the percentage specified by the casino, so do not expect to win that amount each time you wager $100.
It goes without saying the RTP varies, depending on the slot you play but it usually ranges between 86% and 99.9%. It makes sense players should always check the RTP in advance and choose slots with RTP that exceeds 96%. The house edge, or the tilt in favor of the casino, is directly related to the average return percentage. It can be easily calculated by subtracting the slot's listed RTP from 100%. Proceeding with the example from above, the house edge on a slot with an RTP of 97.85% will be 2.15%.
Variance is another factor that needs to be given consideration when picking a slot to play. Also referred to as "volatility", variance stands for the slot's hit frequency or how often winning symbol combinations land on the paylines. Slots are generally divided into two categories, of low and of high variance.
High-variance slots stand out with lower hit frequency which is to say they pay less often, but the payouts are usually larger and worthwhile. Such games offer less action but have plenty of bonus features to maintain the interest on behalf of the players. Low-variance slots are the opposite as they pay frequently but the payouts are not that large.
Which type you choose should be based predominantly on the size of your bankroll. Unfortunately, the only way to evaluate variance is through playing the slot.
Jackpot Slots
As we mentioned earlier, progressive slots are among the main attractions at online casinos because they have the power to potentially turn ordinary people into millionaires. This is so because their progressive jackpots grow in increments with each bet players make on a given slot.
Some slots fall into the category of wide-area progressives because several games are connected to a global jackpot network, which means the prize pool accumulates across many casinos that are powered by the same software developer. This allows the pot to reach gargantuan amounts of millions of dollars or the equivalent in different currencies. The jackpot is awarded at random, at which point, the prize pool starts accumulating again from a base amount that is referred to as the pool's "seed".
Other slots are linked into a local jackpot network which is to say, the pools accumulate across several titles, available in a single online casino. The prizes are smaller than those of the wide-area progressive slots but still may reach six-figure sums.
Finally, we have standalone progressive slots where the jackpot accumulates from a single title which is not linked to any other slots from the casino's portfolio. Because fewer players contribute to the pools, the prizes typically escalate to five-figure sums only. Still, this is a good bargain.
One important thing to remember is that if hitting the jackpot is your one and only goal, you will need to make maximum bets and cover all available paylines. Otherwise, you will not qualify for the massive prize even if you do succeed in aligning the jackpot combination of symbols on a payline.
Slot Tournaments
One of the biggest advantages of spinning the reels at trusted online casinos results from the fact players get to partake in slot tournaments, which certainly poses as a fantastic opportunity to diversify one's gaming experience.
Slot tournaments work roughly in the same fashion poker tournaments do. A given number of slot fans sign up for the tournament, which is announced and promoted in advance by the gambling operator. The rules and the entry fees depend on the type of tournament. Players are usually provided with the same amount of credits after paying an entry fee and compete on the same slot for a given number of rounds of the same duration. Those who finish in the first few places are granted large slices from the pie, i.e. from the prize pool. Some tournaments, known as freerolls, do not require an entry fee. Others, like the reloader tournaments, allow for re-entries after the player pays a re-buy.
Players, who plan on spinning the reels for real money and wish to become better acquainted with everything concerning slots, are recommended to go through the following guide. There, they will be able to find extensive information on slots' rules and payouts, the most widespread types of slots, progressive jackpots and tips on how to potentially end their betting sessions on profit.