Today's technologies provide gambling fans with an access to a vast range of premium games they can play on their desktop computers, laptops or mobile devices. Virtual gaming is presently at its peak, with online casinos offering a huge variety of slots and iconic table games, including roulette which has cemented its reputation as one of the most commonly preferred options by casino enthusiasts around the world.
When interactive gambling websites first became a thing, their customers were provided with a limited choice of games which relied on Random Number Generators (RNGs) to determine the outcome of each roulette spin. Few were the gambling operators that offered a live-games section.
As iGaming technologies continued to improve over the years, live games spread like a wildfire and there is hardly an online casino today which lacks roulette variations hosted by seasoned croupiers in real-time. If you are interested to learn more about what live casino roulette is, the following article will prove useful as we explain how the game is played, list its pros and cons, and introduce you to some of the most commonly preferred variations you can play online for real money.
What is Live Casino Roulette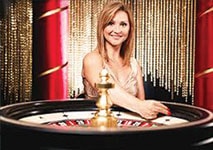 As was mentioned in brief, many of the roulette variations available online use sophisticated RNG software to determine the outcome on the spins and prevent the bias of results. The graphics and audio of the games on offer are of the highest quality, closely mimicking the relaxed ambiance of roulette tables in brick-and-mortar casinos.
However, as realistic as virtual casino games can be, many players were craving a more traditional betting experience and this demand led to the emergence of live-dealer roulette variations. These roulette tables feature real croupiers who are spinning the wheels, the only virtual aspect of the game being the betting layout where players position their chips.
Most online casinos offering live roulette utilize software by specialist developers like Evolution Gaming, Microgaming, Playtech and NetEnt, with the games being streamed in HD quality directly from the their live-dealer studios. Some variations of the game are broadcast in real-time from luxurious gambling establishments like the Portomaso Casino in Malta. The roulette tables are serviced by dealers who have undergone a comprehensive training and treat players friendly and professionally.
Other than that, the rules and types of bets coincide with those of RNG roulette variations. Players place their bets on the layout using their computer mouse and once everyone's chips are in position, the dealer would give the wheel a spin and wait for the outcome.
When the ball lands in a given pocket, the dealer would place a marker, called a dolly, on one of the betting grids to designate which number has won on the last coup. No wagers are accepted until all players' bets are settled. Many live variations of the game of chance would normally include a feature which counts down the seconds until the dealer announces "No more bets" and spins the wheel.
It kind of resembles the traffic lights at road intersections and its purpose is to signal the different stages of each coup. Green signals wagers are still accepted at the table, yellow warns bets are about to be closed and red shows you are no longer allowed to place chips on the layout. Once the ball settles in a pocket, the dealer would announce the winning number verbally but it will also be displayed in a close-up on the screen for you to see clearly.
Other than that, the live variations support the same types of bets like those offered in RNG-powered games, including more advanced options like Neighbour, Final and French bets. Players would also benefit from a variety of other useful features, the most important of which is the chat that enables them to communicate with each other and the dealer.
Roulette fans who are keen on using strategies can usually take advantage of a statistics billboard on the screen which shows them previous numbers that have come up. Depending on the software provider, information on the hot and cold numbers may also be available. There is also the option to change the camera angle of the video feed if you want to.
Leading Providers of Live Roulette Software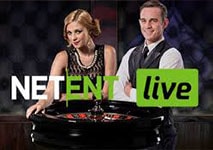 Few gambling operators utilize proprietary software for their live-casino offerings. The majority of online casinos normally use the platforms and live-streaming services of a third-party software provider. Of course, there are exceptions to any rule but in the majority of cases, the live-dealer interface is not exclusive to one particular casino. Many key developers of RNG-based games like Microgaming, NetEnt and Playtech have entered the live-dealer market to remain competitive. Others like Evolution Gaming have entirely dedicated their efforts to the development of live casino software.
These four software developers license their live dealer platforms to some of the most trusted and respected casino operators in the industry, so if you register at a website powered by them, you are guaranteed to enjoy a high-quality roulette session and fairness. The above-mentioned developers also offer a very wide range of live games, allowing customers at licensee casinos to make a pick from a greater number of roulette variations and tables.
Of course, each of the four live casino platforms has its own features and peculiarities. One example would be NetEnt's software which offers free play for new customers at the live roulette tables, albeit on a limited basis. Now, that is something you do not see every day since most live platforms support exclusively real-money play.
An interesting feature of Microgaming's live casino software is that it comes with adjustable video quality and enables players to join several tables concurrently. Meanwhile, the live software of Evolution Gaming and Playtech is mobile-compatible and offers tables that are serviced around the clock allowing you to make bets and chit-chat with the dealers any time you feel like it.
Pros and Cons of Playing Live Casino Roulette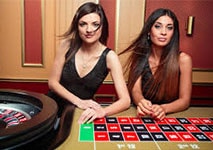 The live-casino variants of this classic game of chance offer a number of advantages to casino players. To begin with, standard virtual roulette may be fun but nothing can quite match the authentic experience of being serviced by an actual croupier in real time. Players are given the chance to experience a realistic betting session that is just like being in a real casino – the only difference is they can remain at home and play on their computer or even smartphone as many live casinos offering roulette work on mobile devices.
For many recreational players joining the roulette table is all about having fun and interacting with fellow bettors. This social element is missing in RNG-based variations of the game but live-dealer roulette would normally feature a chat box where players can banter, ask questions and start a conversation with the dealer, much like they would in a real casino.
The dealer would read what they type into the chat box and would respond to them verbally. If you like a particular dealer, you can even tip them when playing live. What is more, many studios work with native-speaking dealers who man the tables in players' preferred language.
Another advantage is customers do not have to worry about the integrity of the game as they practically bear witness to everything that is happening at the table. The results are determined by the ball itself and not by a complicated software like the RNG.
There are numerous live tables you can find online and each one offers different limits so that any customer can join the action, even if they have a more humble budget at their disposal. While betting limits are indeed more flexible in live-streamed games, you may notice the minimum bet amounts are higher in live games in comparison to those in the virtual variants.
The difference is not so pronounced in live roulette games but still some recreational players may be displeased by the slightly higher minimum stakes. There is a good reason for this phenomenon, though. It can be explained with the higher costs, associated with running live-dealer tables.
Another potential downside has to do with the pace of play. As was mentioned already, the live roulette variants closely replicate the games played in landbased venues, which is to say they are played at a slower pace because everything is happening in real time. You also have a limited time to decide on what bets to make next and to position your chips on the layout.
Players will have to wait for the dealer to mark the winning number and settle previous bets until a new coup can begin. What this means is live roulette makes it impossible for one to play at a speed they are comfortable with, even more so if one prefers a fast-paced action since the games hosted by real dealers are generally slower.
Last but not least, engaging in live-casino roulette requires a stable internet connection because the live stream is more demanding when it comes to internet speed. A slow, unreliable connection is likely to cause the stream to stutter or freeze altogether, spoiling one's betting experience.
Best Live Casino Roulette Variations
One of the strongest points of playing live roulette stems from the fact gambling operators go out of their way to ensure customers have a broad choice of options. The live sections of many gambling websites commonly feature multiple variations of this classic game. With some software providers, there is the option to choose between European and Asian dealers as well.
Live casinos typically offer classic roulette variations like the European, French and American varieties for those who are unwilling to stray off the beaten path. These are frequently available in several versions with different table limits to accommodate the needs of all players. Roulette fans looking for something out of the ordinary are provided with a number of bespoke games which are guaranteed to lend variety to their betting sessions. You can check some of the most popular live roulette variations available for real-money play below.
Immersive Roulette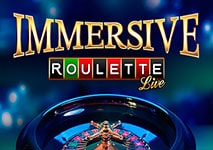 Immersive Roulette is a must-play for all roulette fans looking for a unique gaming experience. The game is part of the robust live-dealer platform of developer Evolution Gaming and is played on a single-zero wheel which lowers the house edge and increases one's chances of scoring a win.
The game supports all the standard stakes like inside, outside and call bets. The table and bet limits differ depending on which casino you are playing at but in many cases, they are high enough to accommodate high rollers. One of the most intriguing features of Immersive Roulette has to do with the different camera angles which change in an almost cinematic fashion.
When the ball stops in a pocket, the last spin is replayed in different angles in slow motion for a more dramatic effect. The quality of the stream and the audio is impeccable. Other useful functionalities include a chat box, statistics, and the option to save your favorite bets.
Age of Gods Live Roulette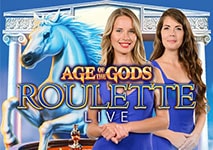 Players who insist on trying something entirely new will certainly be pleased with Playtech's take on the classic casino game. The software developer is famed for its Age of the Gods slot series and now offers a roulette variant inspired by the ancient Greek gods that is hosted by live dealers standing in front of a giant mythological backdrop.
The game deploys a single-zero wheel for a lower house advantage and higher return-to-player percentages. This variation indeed stands out from the crowd as it is linked to the Age of the Gods progressive network along with the slots from the same series, which provides roulette fans with the unique chance to collect one of four massive jackpots (Power, Extra Power, Super Power, or Ultimate Power) while playing their favorite game. However, there is also the option to turn the jackpot settings off if you wish.
Speed Roulette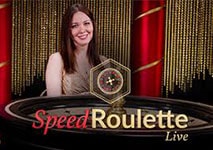 This is the perfect single-zero variation for roulette fans who prefer more action and a faster-paced gameplay. Speed Roulette is courtesy of Evolution Gaming and offers more betting opportunities to players since the time between the spins is reduced to 25 seconds.
Another advantage of this variation is that it eliminates the so-called "dead time" because participants are allowed to place their bets while the ball is spinning and therefore, there is no need to wait for others to make wagers. Because of this, Speed Roulette is suitable for more experienced roulette fans who are accustomed to acting fast because they need to place their bets before the ball comes to a stop in one of the pockets.
Double Ball Roulette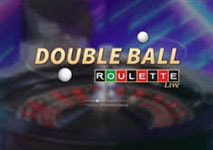 This is another world-class live roulette variant from Evolution Gaming which offers an innovative twist to all fans of the game who have grown tired of traditional variations. You probably have guessed already, but two balls are in play here, delivering two winning numbers on one and the same spin. These are released from a sophisticated device after the dealer presses a special button.
The specifics of the game require both balls to land on the same number property in order for outside bets to win. Inside bets, on the other hand, win when only one of the balls lands on the winning number which increases your odds of collecting a larger payout. If both balls end up in the pocket you have selected for your straight bet, your winning bet pays at odds of 1,300 to 1.
Dual Play Roulette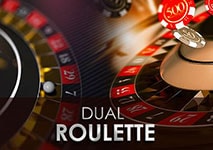 This is an interesting take on roulette which brings players in landbased and online casinos together. As the name of this Evolution Gaming offering itself suggests, the action is broadcast directly from the roulette tables at brick-and-mortar casinos, which is why there are actual players placing bets on the table, with the option for an unlimited number of online players to join the action in real time. This further enhances social interaction and adds more to the entertainment value of the game.
There is an overhead camera showing you other players sitting at the table as well as the settlement of the bets following each coup. Of course, the angle switches repeatedly with players getting a close-up view on the spinning roulette wheel. This way, you can take a glance at the roulette tables in prestigious venues like those operated by the well-known brands Grosvenor and Genting without having to leave the comfort of your home or travel to another city.
Of course, as the game loads online-casino customers will be presented with a virtual layout where they can make their bets. The dealer in the landbased venue will mark their bets on the physical layout and settle the wagers according to the result. The game also supports a racetrack for those willing to place more intricate Orphlins, Tier du Cylindre, and Voisins du Zero bets. Other useful features include statistics helping you to make better-informed decisions with your wagers as well as the option to save some of your favorite bets. The game is played on a single-zero wheel according to the European rules, which is an additional advantage of choosing this live roulette variation.
Live European Roulette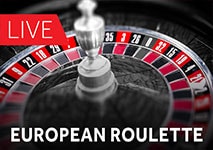 Less seasoned players might want to give Live European Roulette a shot before they try more unique variants like the ones we have suggested above. This is a must in all live casinos, not to mention variations of the game have been developed by all acclaimed suppliers in the industry, including Playtech, Evolution Gaming, Microgaming, and NetEnt.
All variants, regardless of software developer, are played on wheels containing only one green pocket with a zero which improves your chances of winning when betting on number properties. In many instances there is also the possibility of experimenting with more exotic bets. The live versions of European Roulette commonly support racetrack wagers that cover bigger sections of the wheel. Of course, in most cases players can benefit from features like statistics, favorite bets, and a chat box. The game is commonly available for mobile play.
Live American Roulette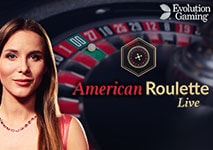 While we can hardly recommend it, we cannot help but admit American Roulette is one of the most popular variants of the classic game you can find at live-dealer casinos. Its popularity is rivalled only by that of the European version of roulette. Both follow the same rules of play and largely support the same bet types.
One key difference results from the extra double-zero pocket on the wheel which makes for more betting combinations you can choose from. The disadvantage here is that this additional zero also doubles the house edge, so while there are more betting opportunities for players, they will win less often. Despite that, American Roulette is hugely popular across live-dealer casinos and is the variation of choice of many US players.
Roulette enthusiasts who are into Neighbor bets should bear in mind the sequence of numbers on American wheels differs from that in the European and French counterparts of the game. Making Five-number bets is possible but we advise you to refrain from those as they give the house a very high edge over players. Similarly to Live European Roulette, the double-zero version offers intuitive interface, a chat facility, statistics, and other handy features.