Providing customers with high levels of protection and more importantly, with convenience, credit and debit cards are one of the most preferred payment methods today. They offer almost instant transactions, especially when there is no physical card, and they are used for online payments.
While the two cards may seem identical, they use an entirely different transaction principles. With debit cards, the card holders can withdraw funds they already have in their bank account. In contrast, credit cards allow for the withdrawal of money from the line of credit, issued by the bank. In other words, customers make a payment with funds they borrow from the card provider, usually a bank, or other financial institution.
Given the convenience they offer, both credit and debit cards are often used by players for making deposits at gambling websites. Unlike many other deposit methods, credit and debit cards are rarely charged high, if any, fees by online casinos for depositing and withdrawing money. There are several types of credit and debit cards, including the standard cards, issued by virtually any bank and in any country. Most card providers also offer a wide choice of options – pre-paid cards, business or premium cards, which target specific social groups and feature plenty of rewards, as well as no-limit credit cards, which allow paying off the balance at the end of each month. There are also cards that do not require for the gamer to have a savings account. However, their use is extremely limited and usually, they will not be accepted by all online gambling providers.
Whether it would be a no-limit credit card, a debit card, or any other type of card, the choice is usually made on the basis of personal spending habits. Debit or pre-paid cards, for instance, would be appropriate in cases, where you want more control over your spending. Credit cards, on the other hand, allow more flexibility for casino players, whose finances are not readily available in their bank accounts. These players need to be able to pay off their balance and the corresponding interest on a regular basis.
When determining the usefulness of credit and debit cards for transactions in web-based casinos, the particular brands of cards should be considered. As they feature certain conditions and limitations, the differences between them need to be compared in detail.
Accepted Brands of Credit Cards
Credit and debit cards have become the most preferred tool for depositing and withdrawing funds from online casino accounts. By far, the most popular card providers are Mastercard and Visa, but an increasing number of brands are being accepted by the leading online gambling providers. To view them in detail, go through the following list.
Visa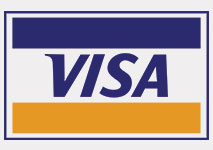 Accepted practically in every country around the world, Visa is very convenient for online casino transactions, as deposits are instant. Visa issues debit and credit cards, and consumers may choose from Business cards where transaction limits are really high, or Visa Pay Now, which is directly linked to your bank account.
Withdrawing funds from an online gambling account with Visa takes 3 to 5 business days, but as another layer of protection, you will need to provide an Identity Card at some casinos. Usually, the minimum deposit is 20 USD, while the maximum can reach 2000 USD, depending on your card and casino account.
Note that some banks may not allow transactions with online gambling operators.
Mastercard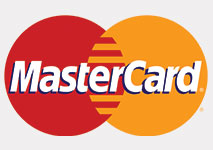 Mastercard is one of the most recognized credit and debit card brands, together with Visa, and it is accepted in all web-based casinos. Just like with Visa, there are no processing fees and deposits are instant, which makes it a preferred method by many players.
This is one of the safest and most reliable options. However, there is one important characteristic you need to know about this provider – Mastercard card holders are not allowed to withdraw their winnings from most gambling websites, so they need to use a separate service for withdrawing funds.
Maestro
Another safe online casino deposit option is Maestro, a widely preferred debit card, founded by Mastercard. It provides both convenience and high levels of protection, as well as no processing fees for transactions at most online casinos. Along with the Maestro debit card, you can choose a pre-paid card.
As with Mastercard, processing withdrawals to Maestro is not allowed, so popular alternatives include paper checks, bank accounts transfers, or Visa cards.
American Express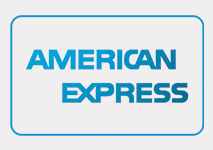 American Express is the world's largest card issuer and it offers a wide range of credit, debit and charge cards to its customers. It targets a more upscale market, however, as card holders are required higher credit scores. It is a relatively convenient tool for funding online casino accounts and for withdrawing winnings, which usually take up to 5 business days.
There is one exception, though – some players, mainly in the US, may experience rejection of their deposits, depending on the website. You should consider preparing a transfer to another card or using another deposit method.
Diners Club International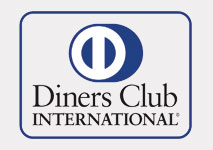 Initially designed for a restaurant payment method, today Diners Club International is one of the most widely accepted credit cards. Players around the world use it to make deposits in web-based casinos, as they can immediately transfer money to their accounts. It can be used even at websites, which do not mention accepting transactions from this brand specifically. You may be able to fund your account, however, as Diners Club International is in fact owned by Discover.
US residents will have difficulties with this brand, too. Diners Club cards are not accepted for gambling-related transactions, because of the strict US banking regulations. As the only exception, players based in Nevada, New Jersey, and Delaware may be allowed to fund their online gambling accounts.
How to Make a Deposit with Credit/Debit Cards
If you have ever used credit or debit cards for making online purchases before, you will find the basic steps when making a deposit to an online casino are the same. The method is also identical with all credit and debit cards. First, you need to possess a credit/debit card. If not, issuing one will take 1 to 2 weeks with most banks.
In order to make a deposit, you need to make sure you are logged into your gambling site account and register your card. Open the cashier and look at the list of deposit options, which will include most of the leading brands such as Visa, Mastercard, American Express and more. There might also be a "credit card" category without a specific mention of any brands.
Once you have selected your preferred card, take the physical card and fill in all the information in the form. You will be required to provide the card number, your name, the expiration date, and finally, the security code, which is written on the back of your physical card. This is a 3-digit number, which is called either a Card Security Code (CSC) or Card Verification Value (CVV), depending on the card brand. Enter the sum you wish to deposit and wait a few seconds.
If the card is accepted, the sum should appear instantly in your online casino account. For deposits made through credit/debit card, you may be charged a fee by your banking institution.
How to Withdraw Winnings with Credit/Debit Cards
Withdrawing funds from online casino accounts back to credit and debit cards is equally easy. You will be again required to enter your card information, along with your name and security code. Note that withdrawals are not instantaneous and usually take at least 3 business days.
Safety And Security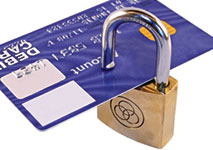 All reputable web-based casinos are SSL secured, so no personal information will be compromised. SSL, or Secure Sockets Layer, is technology which creates an encrypted connection between the web server, in this case, the online casino, and the browser. Therefore, all personal and financial data entered will be kept private and integral.
Moreover, most card holders are protected against fraud in several ways. Some banks offer cash reimbursement, instant blocking of cards, two-step verification, and others.
Fees
Processing fees are typical with all deposit methods, but choosing credit/ debit cards, one can notice really low fees. In some cases, you will not be charged any. However, before making a deposit, players need to dedicate a few minutes to making themselves fully aware of all applicable fees at each particular casino. Any deposit is charged between 1 and 5% of its amount, which is not a significant amount of money. After a few deposits, however, the fee will be more evident.
Advantages of Using Credit/Debit Cards
The first and foremost advantage of using credit/ debit cards as a deposit method is their convenience. Transactions are instant – you may register your account with an online gambling operator now and within minutes, you will already have funds to play with. Most credit card brands are accepted by thousands of casino sites, including both established and new gambling sites. And typically, the processing fees are none, or very low.
Another advantage to consider is that some card providers such as Mastercard support multiple-currencies cards. In addition, many gambling websites reward players with reload bonuses on each deposit.
Disadvantages of Using Credit/Debit Cards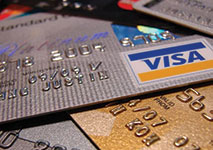 One of the most common issues when using credit and debit cards is your bank's policy regarding gambling-related transactions. Sometimes, transfers to and from online casinos are not permitted by state regulations and your deposits or withdrawals will be rejected.
When making a deposit via a credit card, in particular, you risk overspending. Debit cards, on the other hand, offer more control over your spending – payments via them feel more "real" to most people. In contrast, using credit cards consist of paying "virtual" money, the money you don't have. Debit cards are more suitable for less disciplined players because they will not let them play with borrowed money.
Conclusion
Credit and debit cards by varied providers are widely accepted in online gambling. This is a very easy and fast deposit method because transactions are processed in mere seconds. In addition, deposits via cards are often rewarded with reload bonuses by gambling sites, which is an obvious advantage for many players.
In recent years credit and debit cards have become a popular tool for funding casino accounts, but in some countries, they may not be practical. Online gambling is illegal in some parts of the world, so a detailed review of the regulations in question is advised.