EcoPayz is an eWallet payment service providing quick, easy and secure payments for businesses and customers globally. EcoPayz is a brand name owned by Psi Pay Ltd. The service stands out with its plethora of features and many account plans. EcoPayz is currently available in over 33 countries.
How the Method Works
To use ecoPayz one must first register an account, this takes no more than a few minutes to complete the form. The process requires some personal information such as your name, country of residence, address and phone number. After clicking the activation link sent to you via email, the account is fully operational.
EcoAccounts fall into five categories – Classic, Silver, Gold, Platinum and VIP. Accounts with a Silver standing or higher get better deals on withdrawal fees, FX rates, maximum account balance and higher transaction limits. The Classic account is very "bare-bones" so it is advisable to upgrade to a Silver account or higher as soon as possible. This is done by contacting Customer Support and supplying them with various proof of identification, i.e. photo ID, bank statements, utility bills etc.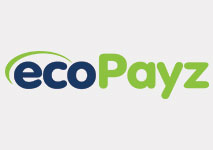 Verification may take some time because еcoPayz employees need to process the information. After that is done you can top up your ecoAccount using many conventional means such as credit cards, wire transfers, international bank transfers, they even accept funds from other eWallet services or prepaid cards.
Silver account holders can opt in to apply for an ecoCard, which is a physical debit card issued by MasterCard. It can be used like a standard bank card to make purchases at any retailer and ATM, where MasterCard is supported.
Depositing to Online Casinos
Depositing to online sites is geting more and more easier. Go to the cashier page, select the ecoPayz as the payment method and you will be redirected to their website. Then enter the amount you wish to deposit and confirm the transaction. Generally no fees are charged when using ecoPayz.
Withdrawing from Online Casinos
The process of withdrawing takes the same steps as depositing. You go to the cashier page, select the ecoPayz as the transaction method and confirm the payment. The money should be cleared and in your ecoAccount within two business days.
Fees and Limits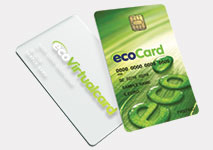 Creating an ecoAccount is a free service, however funding that account is not. Funding your Silver account via wire transfer will set you back between 0% – 7% depending on where you live and what currency you use. Using a credit card to do that costs between 1.69% – 2.90%, again depending on your country. Withdrawing funds back to your bank account will cost between €5.90 – €10.00. Transferring funds to another ecoPayz user will set them back 1.50% (at a minimum of € 0.50) if they are a Silver member, whereas for Gold accounts and higher the service is free. Currency conversion is at a steady 2.99%.
A Silver Account has maximum Account balance of €15 000 and you can only deposit to it €3 000 daily, €5 000 weekly and €10 000 monthly via credit card.
EcoCard fees are the same across the board for Silver to VIP members. When withdrawing cash 2% are charged with a minimum of €1.50, while cash services, such as Forex, Money orders, travelers checks etc., with cost you 4.00% with a minimum of €0.80. Replacing a card will set you back €12.50.
EcoCard limits daily ATM transactions at a maximum of €750 for Silver members and €1500 for Gold and higher members. Card holders can draw money from an ATM three times per day. All cards have a four-year life plan.
EcoVirtualCards cost €1.80 to issue and activate. When using the virtual card for financial institution services the price is 4.00% with a minimum charge of €0.80. Currency conversion sets you back 4.00%. These prices are the set for Silver, Gold, Platinum and VIP members.
Advantages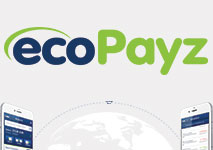 EcoPayz uses a sophisticated banking system that makes transactions instant and the funds ready to use. They are a company authorized by the Financial Conduct Authority (FCA) in the United Kingdom, which means that they follow the strictest guidelines when it comes to security. Having that in mind, it is reasonable to say that ecoPayz offers secure transactions and users need not worry about their data falling into the wrong hands. Anonymity is guaranteed when using the service, because the other party never receives access to your information.
Using ecoPayz for gambling purposes is a sound choice. When depositing via ecoAccount the funds are made immediately available, unlike other conventional methods such as a bank transfer. Opening an ecoAccount is free and accessible to anyone.
Disadvantages
Most of the services ecoPayz offers must be paid for, but some users get worse deals than others simply because of their location. Other companies offer the same service without the added cost.
EcoPayz is only useful as a payment method for online gambling and Forex trading. There is hardly any major sites outside this sphere that accept ecoPayz. Other payment solutions can also be used for online shopping and online gambling, without having to limit yourself to one or the other.
ecoPayz is accepted as a payment method at most of the biggest and reputable online casinos and can be used to withdraw your winnings hassle-free.
Security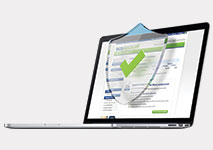 EcoPayz claims that protecting their users' data is a top priority and to have applied all available security measures to do so. All data that passes through their system is automatically encrypted using Security Sockets Layer protocol (SSL). Furthermore the site is certified by Thwarte Certification Authority, who are responsible for 40% of the global SSL market. Any servers that hold data are separated from any other hardware and stored in a secure and restricted location. Information is stored with firewalls in place and no connection to the Internet, accessible only by certain workstations.
On their Security Policy tab on their website ecoPayz gives users advice how to protect themselves and their data on the Internet. It advises users not to share their personal information with anyone, not to respond to shady emails and to always double check any link that looks suspicious.
Conclusion
EcoPayz is a stable and accessible service. It offers secure and quick transactions, while guaranteeing the user's anonymity. On paper it sounds like the perfect payment method for gamblers. In practice though people might be put off by the fees and the inability to use the account for something else other than gambling and Forex.