Thanks to the advent of the technologies and other crucial events that took place over the past few years, the online gambling industry has changed significantly. Smartphones have become an inseparable part of our daily routine and they have an impact on our lives for better or for worse. While it is true that their positive influence in some cases can be somehow argued, it is undeniable that having such a modern device offers various new opportunities. One of them concerns directly the gambling activities in which many players engage on a regular basis.
Presently, a great number of online casinos offer a mobile platform that gives you the chance to easily access their website through various mobile devices. If you possess a mobile device that has an Android operating system, this could be a smartphone or a tablet, you will be happy to hear that you can play roulette on it. It has never been so easy and convenient to play in a mobile casino and enjoy your favorite game at any time and place. This way you can make a better use of your time as you can enjoy the game whenever.
Playing Roulette on Android Devices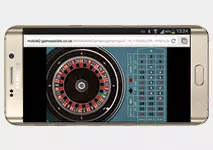 In general, there are two ways to play roulette on a mobile device – you can either directly access the mobile version of the website or download its app for a better navigation. However, when it comes to playing roulette or any other casino game on an Android device, in most cases, you are unable to take advantage of the latter option. The reason why is that all apps that feature real-money gambling are prohibited and therefore, they cannot be found in Google Play Store. The official app store of Android offers some casino apps but the games in them can be played in practice mode only.
However, this doesn't mean that Android users are completely deprived of this privilege. It is still possible to download a casino app that feature real-money gambling, just not from Google Play Store. Usually, the available apps of this type are free and you can download them directly from the respective casino website.
If you are reluctant to go to the trouble of downloading a native app on your Android device, you can simply play by accessing the online casino by using your most trusted browser. You will be instantly redirected to its mobile version and all you need to do is to simply log into your profile and enjoy roulette.
Benefits of Playing Roulette on Android Devices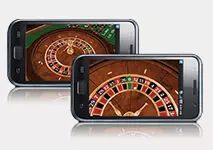 Without doubt, the best thing about playing roulette on your smartphone is the convenience you have. It is entirely up to you when, where and how to enjoy roulette. You can choose the most convenient time, place and device to play which is one of the reasons why mobile casinos are gaining in popularity even more. You will also find out that roulette has been entirely optimized for this type of smartphones so that you can enjoy the game from every mobile device. The crisp graphics and visual effects have also been greatly improved and adjusted accordingly.
Another great benefit is the fact that many casinos also offer exclusive deals and promotions that are available to only mobile users. The additional bonuses can drastically enhance your gaming experience and help you enjoy the game for much longer. Furthermore, every reputable mobile casino uses cutting-edge technologies which assure high level of protection.
You can have the needed peace of mind that whenever you make transactions on your Android device, they will be handled with care in a secure manner.
Top Mobile Casinos for Android Devices
As previously indicated, almost every online casino has a mobile platform that is compatible with Android devices. Therefore, if you a roulette player who already have a favorite online casino, you can simply access it through your most trusted browser. However, if this is not the case, you can take a look at some of the most popular mobile casinos that are suitable for your Android smartphone.