Playtech is among the best online gambling games developers and it has 20 years of experience under its belt and unique offerings in almost every area.
Whether it is table games, roulette, blackjack, or slots, you can certainly find a Playtech option which will easily be among the best in the business. Here, we take a look at some of the best slots from Playtech.
Pros of Playtech Slots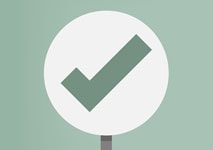 Playtech is well-known for its cross-platform compatibility software as well as its visually stunning games. It has acquired multiple companies so together they can develop cutting-edge technology that no other software provider can rival.
It is also famous for its many blockbuster titles. Playtech slots include titles from DC such as The Dark Knight, Green Lantern, Justice League, and even more. You can also find slots themed after popular movies like The Matrix, Gladiator, and Robocop.
Playtech offers a ton of progressive jackpot slots as well. The most popular one is the Age of the Gods series with a jackpot pool between all games featured in it. The Age of the Gods slot games are continuing to grow in numbers so the jackpots are getting bigger as well.
Cons of Playtech Slots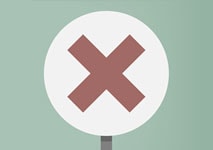 However, Playtech slots can sometimes be a bit lacking too. The new slot games of this provider are truly visually stunning, but the older ones are more than weak in that area. Not only that, the animation is very sloppy and the games do not run smoothly.
Another downside is the theoretical RTP (Return to Player) percentage of the Playtech slot games. It is usually low, and given that the Age of the Gods series is now its most popular product, it is astonishing how low the RTP percentage of those games is. Only King of Olympus has a decent RTP out of all of them. Of course, this does not make the games bad, it simply means that you can get big wins but quite rarely. This is no downside for high-rollers, of course, but it may not be quite so attractive to casual players.
Playtech has over 600 titles in its portfolio. That is one of the largest collections in the world. On top of that, Playtech continues to release new content regularly and intends to continue doing so.
Playtech Slots
Playtech's slot games are popular not simply because of the company's size and blockbuster titles – its slot games have a ton of amazing features. Sometimes they have multiple bonus rounds, sometimes it is the great animation, sometimes it is the sound design. Other Playtech slots have progressive jackpots.
The DC slots series has its own progressive jackpot network and so does the Age of the Gods series, as we already mentioned. Additionally, there are more than a few other progressive slots to choose from – Great Blue, Beach Life, Jackpot Giant, Dollar Ball, and many others.
Age of the Gods: King of Olympus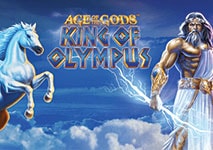 This is a 5-reel slot with 25 paylines and is one of the slot games Playtech had to modify after parting ways with Marvel. This used to be Iron Man 2 but now the software supplier has turned it into an epic mythical game. The visuals and the graphics are improved. The game is smoother than before and modified images work for wild symbols and jackpot symbols.
There is the reward of 10 free spins during which the middle reel is taken up by a wild so your chances of winning big increase significantly. Some of the popular casinos that feature Playtech slots include William Hill Club and the bet365 casino, both of which are very reputable.
Conclusion
Overall, Playtech's slot games are impressive with their visuals and sounds. The smooth cross-platform gameplay makes them some of the best games in the industry at the moment. The company's constant pursuit of self-improvement shows and every new slot game by this provider is better than the last. We are looking forward to the next Playtech release.