Instant Slots
Some of us may not wish to download the casino software onto the computer to play online. For this reason, a lot of casinos feature an instant or online version that can be played directly in the browser through Flash.
To play these games, all you need is a working version of Flash and the appropriate version of your browser of choice. Some instant slots do not run on all browsers or all devices, though nowadays, this is the standard for slots. At this point in time, you do not really need to download any casino software as almost everything runs just as smoothly in-browser as it does in the downloadable software.
Nowadays, instant slots are designed with HTML5 coding which allows for immediate play without the need for Adobe Flash or any other plug-in. You still need to have the latest version of your browser of choice, though, that is, if you want the game to run as well as it possibly can. With the HTML5 slots, being a few updates behind isn't really a problem.
Pros of Playing Instant Slots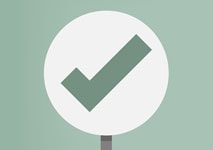 When you play slots directly through your browser without downloading any additional software there is no chance of you downloading a virus or any type of malware. Of course, that is not to say that all downloadable casino software is malicious, it is usually entirely safe.
The most obvious advantage of playing directly through your browser is that you can play instantly. You do not have to wait for the software to first finish downloading, then finish installing, and so on. All you need to do is click on the game you want to play and you are all set.
Whenever you get tired of the slot collection of one casino you can head over to another one without having to download anything or uninstall anything. Choosing instant-play casinos is more efficient and safe.
Additionally, the casino software usually does not work for operating systems that are not Windows. So instant-play is a must for gamblers who use those or any other. Instant slots are also advantageous for players who are using a computer that they do not own, like a work one.
Cons of Playing Instant Slots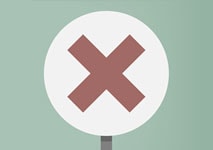 The problem with playing through your browser is that usually people have a ton of tabs open and their game starts to lag and freeze. So, unless you are willing to close all of those tabs, you will need a pretty strong device if you want to play brand new instant slots.
Even if you have closed all your tabs, there is still a higher chance of your game lagging through your browser than through the casino software. This can happen for a number of reasons – slot software providers cannot make the game run perfectly for all browsers and devices, they still need to focus on the most popular ones, or your internet connection is weak, or you need to update your browser or device. The list goes on.
A lot of people have noticed that the quality of instant slots still isn't quite as good as that of the downloaded ones. The graphics are sharper and the games run smoother through the downloadable casino software. However, this is true mostly for older games. Now, slot games are made primarily for instant-play.
Performance
Instant slots perform just as well as slots in the downloaded casino software if you have the right conditions. As we said, your browser must be up to date, your device needs to be powerful, and it is best to have no other tabs open. However, if you are playing an older slot game, it usually does not matter and the game still runs smoothly.
Limits
There are millions of instant slots that players can choose from. It does not matter whether you are just a casual player, mid-roller, or a high-roller – there is a slot out there for everyone. There are slots that allow players to bet under $1 and such that allow bets of over $1,000, not to mention that the two may not be mutually exclusive as there are slot games with a wide bet range.
Software Suppliers of Instant Slots
Instant slots are great but so are the names behind their development. Since there are so many great slots online, we will go over the top software suppliers instead. There are many companies that have started creating instant slots and joined the online gambling community, however, a few names stand out more than others. The top three software suppliers for instant slots are Playtech, Microgaming, and NetEnt.
Playtech Slots
Probably the best known slot games on the internet are by Playtech. They are featured in hundreds of casinos all over the internet and they are known for their unique symbols, high jackpots and fun themes to most of them. Slots from Playtech are featured in a large number of casinos and among the best are William Hill and EuroGrand casino. Playtech slots include titles such as The Matrix, Gladiator, Top Gun, and many more movie-inspired ones.
Most of Playtech's slots are available for instant-play. Another distinctive feature of this provider's slots is their incredible bonus rounds. They aren't simply one or two, usually they feature a ton of different bonuses and there is almost always a way to win free spins with multipliers.
Microgaming Slots
Another premium casino game developer in the market is Microgaming. In most casinos, that run on Microgaming games there is the option of both downloading and playing online for your convenience. There are a multitude of slot games by Microgaming and they range from the conventional 3-reel slot and 5-reel slot to unique themed video slots. There are tons of them with progressive jackpots that are responsible for the world's biggest payouts, namely, Mega Moolah.
Microgaming slots are also known for their incredible bonus rounds. They are so intricate and make slots feel like actual video games. A perfect example for this is the slot called Avalon II: The Quest for The Grail. It has expanding wilds, stacked wilds, randomly-triggered multipliers, and 8 bonus games.
NetEnt Slots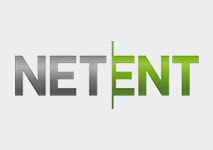 NeEnt's slots are incredible – the sound, the looks, the bonus features, all of them are simply amazing. They are undoubtedly the most visually advanced slots at the moment with titles such as Archangels and Hotline leading the way. This software supplier offers a ton of different slot games, with all sorts of themes and features. Their innovative technology is definitely indicative of the future of video slots. There are also many NetEnt casinos at the moment and all NetEnt slots are available for instant-play.
NetEnt slots are impressive in a number of ways. Their stellar graphics and animation are just the tip of the iceberg. Their slots come with a ton of great features and probably the most such that are randomly triggered. NetEnt also has a soft spot for classic slots, so you will find many modernized classic slots in their collection, such as Starburst, Fruit Spin, Twin Spin Deluxe, and many others.
Naturally, there are other software suppliers that are quite amazing as well, such as Play'n GO, RTG, and many others. These three, however, are the most notable ones because of their outstanding slots. Their contribution to the online gambling industry is obvious.
Conclusion
Instant slots are no longer a rarity and are actually the default and the aim of all software suppliers at the moment. All software suppliers listed above have focused their efforts on creating the smoothest and seamless slot games possible. This means that their slots are available across all platforms and browsers.
Of course, if you choose to play a brand new slot like Archangels on an older device, you will have to endure the delay because visually stunning games simply cannot run the way they usually do on weaker platforms. However, if you have a decent device and a decent browser you have nothing to worry about. Instant slots have advanced so much that they are no longer inferior to downloadable ones in any way.