Paysafecard is Europe's premier prepaid online deposit method. It is basically a prepaid card which can be bought at many places and comes in many denominations. It allows consumers to use cash to load funds into Paysafecard. These funds can then be transferred into any online account including Slots accounts.
This payment method has become quite popular among the online gambling community in the last decade or so and it is now supported by a large number of online casinos. Due to its rise in prominence, many prospective gamblers are considering Paysafecard as a primary payment method when going online to play slots. This is why, in this article, we will cover every important aspect of Paysafecard and see if it is a good transaction method to use at online casinos.
Pros of Using Paysafecard to Play Slots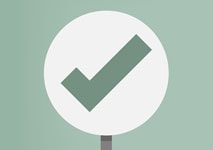 There are over 300,000 merchant shops across the world where Paysafecards can be purchased. Each card comes with a unique 16 digit pin which can be used fund Slots accounts. Paysafecards are similar to a debit card, meaning one can spend that money which is already there in the account. The biggest advantage of using these cards is that one can keep personal information totally confidential.
Customers need not divulge any information on the purchase of the card or when using them. The max denomination of a single play safe card is 100 Euros and up to 10 cards can be used per transaction taking the total amount to 1000 Euros, which should be more than enough for most Slots players.
This transaction gateway is the perfect method for ensuring self-control because one can only spend as much as the card is worth. Slots, after all, are a form of gambling and any kind of tab on spending is always welcomed by players. Paysafecard is available in GBP as well.
There is no Paysafecard account, simply buy the card and use it. No waiting periods for verification etc. Funding Slots accounts with these cards is also simple. They are accepted by almost all major slots sites. Select Paysafecards from the payment options, enter your 16 digit pin, select an amount and Game on!
Cons of Using Paysafecard to Play Slots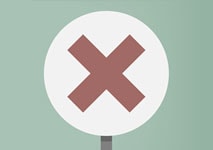 Using Paysafecard is not all fun and games, with multiple significant drawbacks to the service. One of the largest detriment of Paysafecard is the lack of a withdrawal procedure. This service can only be used for depositing to your bankroll and if you wish to cash in your winnings, you would have to rely on a different payment solution. Typically, most online casinos offer the opportunity to withdraw your winnings via bank transfer. However, those can take up to five business days to clear.
Additionally, Paysafecard comes with some of the worst deposit limits out of all the payment methods supported by the online gambling industry. A single Paysafecard PIN can only be loaded with up to $100 (or your country's equivalent) and while you can combine up to 10 vouchers at once, it may still not be enough for certain players.
Something else that you should also consider is that Paysafecard does not allow for refunds. This means that if you make a transaction accidentally, you will also not be able to recoup your money. Moreover, if you lose your voucher, then there is no way to use it again.
Paysafecard Used By Slots Players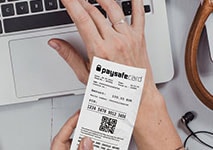 Paysafecard is one of the most readily available payment methods that you can use to play slots on the Internet. However, which players will actually be able to make good use of it? Considering the low deposit limits, not many. Casual players are unlikely to feel the impact of the low maximum deposit and their betting habits will not warrant frequent deposits. As a result, Paysafecard is a good deal for those who keep their bets on the humble side.
Mid-rollers can certainly make Paysafecard work for them, though combining PINs may be required. In terms of bet size, mid-rollers will certainly be able to play to the full extent that they wish without having to reload constantly. However, withdrawals will still be uncomfortable and slow.
Where high-rollers are concerned, we are sad to report that Paysafecard will be utterly incompatible with their betting patterns. With a maximum deposit going as high as $1,000, such players will need to jump through hoops to be able to satisfy their gambling needs. When one also takes into account that withdrawals are impossible via the same service, we can only recommend that high-rollers look into a different service which will allow them to transact their prefered sums.
Paysafecard Taxes, Deposit and Withdrawal Times and How They Affect Slots Profit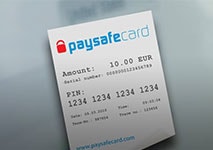 Where Paysafecard excels is in that it is a mostly free service. Making payments via Paysafecard will not cost you a thing and any deposit will go through in a manner of seconds. This will give you instant access to your funds and you can go on to spin the reels of your favorite slot game. Withdrawals, as we have covered, are impossible to conduct via Paysafecard and you will need to resort to a different payment solution if you wish to cash in your winnings.
The only charges that Paysafecard incurs is when you have not made a transaction with a voucher for more than 12 months and when you wish to withdraw your PIN balance to your bank account. These cost $2.00 per month of inactivity and $7.50, respectively, and do not directly apply to online gambling.
Paysafecard will not affect your net winnings and you can keep all of them.
Conclusion
If you wish to use Paysafecard to play slots, be sure to do so only if you do not plan on wagering large sums of money. The service was designed with making smaller transactions in mind and those who wish to deposit thousands of dollars may find themselves in need of a different payment solution.
Paysafecard allows users to make instant deposits and it does not charge fees for transactions. Additionally, it does not require you to submit any personal information when purchasing a voucher, making it highly secure.