Among the many casino game developers out there today, one name that stands out is Microgaming, a leading developer of casino games and software based in the Isle of Man. Whether it is table games, poker or slots, Microgaming has some of the best games in the business.
They are known for the unique and innovative designs and graphics, while their slots and table games are very simple to play. Moreover, at almost all casinos that feature Microgaming games, you have the freedom to either download the software and play or open the games directly in the Internet browser through Flash. When reviewing the creations of this particular gaming studio, however, we need to mention that this is, in fact, the company that opened the first online casino back in 1994.
As expected, many of the titles by this software provider were developed decades ago and are now, of course, a bit outdated. These are just a small part of the nearly 600 slots and games offered today at Microgaming-powered casinos. Along with these retro-looking classic slots with fruit symbols and only three reels, the studio's complete gaming portfolio also features dozens of modern, visually stunning video slots, various card and table games, attractive progressive jackpots, and plenty of video poker variations.
Advantages of Microgaming Slots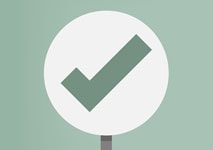 The greatest advantage of playing at a Microgaming casino is the certainly the amazing variety of slot games you can choose from. You can opt for a wide range of classic slots with 3 reels and 1, 3 or 5 pay lines – most of them feature basic graphics, simple layout and a truly old-school casino atmosphere. There are also hundreds of video slots, some of which are quite dated, whereas others boast state-of-the-art graphics and animations, fun storylines and characters, and tons of special features.
Some of the best slots by Microgaming are, undoubtedly, their movie and TV-inspired video slots that include mega hit titles such as Jurassic World, Game of Thrones, Battlestar Galactica, and more. But there are several even more popular slots by the company and these the progressive slots like the Mega Moolah series, Major Millions, King Cashalot, Fruit Fiesta, Tunzamunni, and others. Players can access Microgaming's online slots in the downloadable casino client, in-browser or on mobile devices. Almost all games also load in Free Play mode where you can try them without risking any of your own money.
In addition, players who choose to play Microgaming slots can enjoy a wide betting range, starting from just a few cents per spin and reaching more than $100 for each spin.
Disadvantages of Microgaming Slots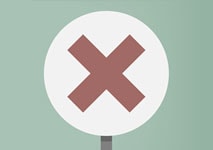 Looking at the huge collection of slots by Microgaming, it is very difficult to point out any disadvantages as the studio offers incredible diversity for practically every type of casino player. When we compare these games with the slots by other leading software providers, however, several things start to show up more clearly. For instance, Microgaming has still too few video slots with graphical quality adequate to the 21st century – there are too few games with really one-of-a-kind animations and only a handful of 3D slots.
Many of the games have traditional layouts and standard, monotonous gameplay. In addition, in most of the progressive slots, players need to place maximum bets in order to trigger the jackpot feature or bonus game.
In some cases, you need to spend more than $25 a spin to be able to play for the top prize.
Top Microgaming Slots
The casino software developer is responsible for some of the most popular online slots on the market today. Players can choose from a wide variety of titles, themes, and categories, and slots with different layouts, pay line structure, and bonus rounds. Here, we take a look at some of the best Slots games from Microgaming.
Penny Slots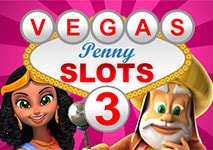 This is not exactly a game but rather a set of slots that cost a few pennies for a spin. There are a variety of games here from the conventional 3-reel slots to the higher payout 5-reel slots. Moreover, the graphics in the slots, the symbols for jackpot and wild are unique to each one and you can play the ones that you like best. Some of them feature seasonal pictures while others have popular cartoon characters.
My Slot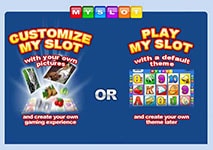 This game from Microgaming has probably revolutionized the entire arena of slot games. It is probably the only one on the Internet where you can tailor make the slots to your liking. You can decide on the symbols or pictures in the reels and they can be anything, your favorite photos or portraits of your families. What's more is that you can also choose the background score or music that will be playing as you run the slots.
Fruit Machines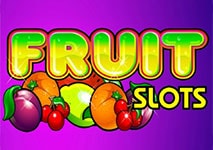 Probably unique to Microgaming are the fruit machines in addition to the regular slots. They may be outdated in arcades and regular casinos but Microgaming has revived these all-time favorites in the online casinos. Almost all the Microgaming casinos feature them so be sure to check them out.
In addition to the above, there are several other slots games including ones that feature progressive jackpots which increase by the minute. If you are looking to win big, progressive slots are your thing! Check out Microgaming games at All Slots Casino and Lucky Nugget Casino among many others.