Casino entertainment is such a huge industry that it easily managed to gain a massive popularity even at gaming websites. Just like in brick-and-mortar casinos, there are some games that players prefer when playing online. Slots have definitely become one of the most popular categories at web-based casinos and software developers are constantly creating new games with more innovative themes, features and rewarding qualities.
Even though the majority of players have a wide range of titles to choose from, when it comes to slots, there are some games that are more popular than the rest. Whether it is due to their graphics or impressive payouts, some slots enjoy more attention from the public.
Before we dive into the full list of players' favorite slots, it is worth mentioning which software developers provide the best slot titles. It is also important to take a look at the different variations of slots as there is more than one factor that determine whether a slot is preferred by casino fans or not.
If you are interested in which are the most played slots online, there are several criteria to base that decision on. You may prefer newer slots that have plenty of wild and scatter symbols, bonus features and fun themes. In this case, you will appreciate some of the newest titles released by leading software developers. On the other hand, if you want to win better payouts, you might want to resort to progressive slots. No matter your preferences, you will have the chance to have fun with some of the most popular slots online.
Best Software Providers of Slots
Depending on various factors, there are several leading companies which are considered the best software developers of slots.
Betsoft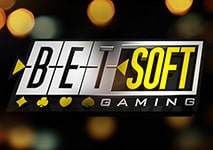 One software provider that comes in mind when we are focusing on graphics and fun themes is Betsoft. The company was launched in 1999, making it one of the veterans in the gaming industry. Although the software developer has launched some classic casino table games, it is very popular for its state-of-the-art 3D graphics which have been incorporated in numerous slots.
In just a few years, Betsoft earned itself the titles of the best provider for 3D slots and online players across numerous web-based casinos have the chance to play cutting-edge games with amazing graphics.
What started Betsoft's 3D cinematic games were the titles from the so-called slot3 series which were available only for iOS users. The reason why the games powered by Betsoft incorporate such high-quality graphics is the technology the company is using. It is very similar to the one used in the filming industry and requires true professionals to develop such detailed and crisp animations. Thanks to the Flash media, players at online casinos have the chance to appreciate Betsoft's fun and enticing slots directly through their web browsers.
Some of the most popular games powered by Betsoft include Good Girl Bad Girl, The Exterminator, The Slotfather and many other entertaining slots.
Microgaming
Another leader in the iGaming industry which provides an abundance of engaging and rewarding slots is Microgaming. The company is well-known for the quality of its games and the slots created by the company's gaming developers make no exception to that. Microgaming started working in the interactive gaming field back in 1994 and throughout the years it has earned itself the title of a leading software developer.
Even though Microgaming develops various casino games, its slot titles are definitely what appeals to many casino fans the most. The gaming developers concentrate on providing games with fun themes, bonus features and great visual effects. What is more, many casino aficionados prefer Microgaming's progressive slots as they offer some of the biggest jackpots across many virtual casinos.
Among some of the most popular Microgaming slots, you will come across titles such as The Dark Knight, Game of Thrones, Immortal Romance and the progressive slot Mega Moolah which offers one of the biggest jackpot prizes for virtual players.
NetEnt
Another top software provider of slots is NetEnt. The company is definitely very popular thanks to the gripping and rewarding slots it has developed. Exciting designs, engaging storylines and fruitful features are among the positive qualities of NetEnt slots. For those who are passionate about online slots, the software developer has powered an abundance of games which entice with wonderful animations and sound effects.
The reason why so many players enjoy playing the games of NetEnt is the fact that they are designed to be easy to understand but at the same time very captivating. Even if you switch between different platforms, you will notice that the quality of graphics will remain the same. In fact, the mobile slots of NetEnt enjoy quite the popularity among interactive players due to their amazing visual and sound effects.
Some of the most popular slots powered by NetEnt are Gonzo's Quest, Starburst, Jack and the Beanstalk and many other entertaining titles.
Playtech
Another extremely popular name of the virtual gaming scene is Playtech. The company is an overall expert in creating fun casino games and the slots it powers are definitely a proof for that. The titles powered by the software provider boast with a superb quality of both visual and sound effects. What is more, the slots of Playtech incorporate different bonus features in the gameplay and give players a better chance of racking up wonderful payouts.
In addition to the video slots powered by Playtech, the juggernaut of the iGaming industry has created the popular Age of the Gods slots which are linked with each other and offer a generous progressive jackpot which may reach pretty impressive sums. There are also several recently released progressive slots from the DC Comics series of Playtech. These slots can also reward players with a pretty good jackpot prize. Other well-known titles powered by the huge software provider include Buffalo Blitz, Beach Life, A Night Out and other fun slot variations.
Types of Slot Games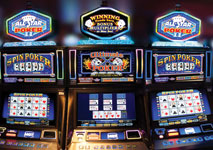 The reason why slots are very popular among casino fans is the fact that these types of games are very easy to play, offer a fun gaming experience and can also reward very generous prizes. Slots can be grouped in several different categories and each player can consider a slot their favorite for different reasons.
For those who have been casino enthusiasts for many years, there are not many games that can replace the exciting classic slots of brick-and-mortar casinos. Having in mind those peculiar slot fans, software providers often develop fun games that resemble classic slot machines. These allow a simpler gameplay, less risky bets and still a lot of fun. Classic slots can be found at the majority of virtual casinos and many players prefer the standard 3 spinning reels to the multiple reels and paylines of video slots. Some popular classic slots include Microgaming's Break Da Bank and Couch Potato as well as Alchemist's Lab by Playtech.
Although there are many players who enjoy playing 3-reel slots, the majority of casino aficionados prefer to spin more reels, play with special symbols and trigger many bonus features. This is why video slots have become pretty popular among virtual gambling fans. Nowadays all top software providers compete to create the most exciting and rewarding at the same time slots. This is why you can find an abundance of games with 5 or even 6 spinning reels and multiple paylines. Special symbols like Wilds and Scatters trigger different bonus features and can help players form winning combinations easier.
To make their slots even more engaging, many developers have incorporated various mini-games within the regular spinning adventures. This way, not only players can have even more fun while playing but they also enjoy more opportunities to hit impressive wins. If you are entertained by newer slots with gripping storylines and fun additional mini-games, you can try slots like Immortal Romance, Hot as Hades or Game of Thrones.
In addition to classic and video slots, we can also add another category to slot variations. For those who are willing to take upon riskier betting adventures, there are various games that offer progressive jackpots. As the name suggests, this type of slots offers players the chance to place a bet and hopefully win a prize which may sometimes increase to a few millions.
In order to be eligible to win the progressive prize of slots, players are usually required to make a maximum bet. This will ensure that if they are lucky enough to land the winning combination, they will receive the entire sum that has been increasing over time. If you do not manage to sweep the progressive jackpot of a game, your bet will contribute with a small percentage to the prize pool.
Most Played Slots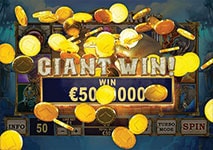 If you take a look at the following list of most played slots, you will find out that those titles have combined entertaining visuals, bonus features and generous payouts. This is why it is definitely worth it to give a spin or two on some of the slots that will be further discussed.
Starburst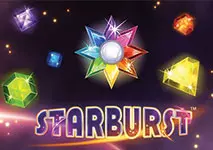 It is very unlikely to join a NetEnt casino which has not displayed Starburst as one of the popular slots on the website. There are plenty of casino fans who enjoy playing this video slot which consists of 5 reels and 10 paylines. Despite the fact that there are only 10 paylines, the game actually includes a few bonus features. Thanks to this advanced options, there are actually plenty of chances to enjoy great payouts while playing Starburst.
For the symbols of the game, NetEnt's developers have decided to use gems in five different colors, the generally-known 7 and BAR symbols, as well as the Starburst which is the Wild in this game. As you can see, there are not that many symbols involved in the slot which means that the chances of landing winning combinations are quite good. For those who manage to get a stack of symbols on the reels, there is also a great payout.
The Wild appears on the second, third and fourth reels of Starburst and it can replace any of the other symbols in the game. This special symbol is an expanding Wild which means that it covers the entire reel it has appeared on. If one Wild expands on any of the three middle reels, it will trigger a re-spin of the other four reels. This may result in hitting a second expanding Wild, which will activate another re-spin. Thanks to this feature, players can enjoy up to 3 re-spin rounds. This special feature definitely compensates for the fewer paylines and ranks Starburst as one of the most played slots online.
Gonzo's Quest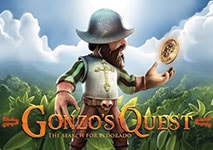 Another wonderful title powered by NetEnt is Gonzo's Quest. This video slot is preferred by many casino aficionados due to its intriguing theme and rewarding qualities. If you decide to play the game, you will follow the main character in his adventures at the mysterious land of Eldorado. Amazing graphics and sound effects will have you fully immersed into another universe where you will have the chance to rack up wonderful wins. This video slot has 5 reels and 20 paylines and thanks to its bonus features it can reward players with generous winnings.
The special option of Gonzo's Quest is triggered when players hit a winning combination. When this occurs, the symbols which form the combo crumble down and new ones appear in their places. This means that it is possible to hit a win for the second time and enjoy a 2x multiplier. This can be repeated up to 5 times.
Another great bonus feature of this slot is called Free Fall and is triggered when there are 3 Free Fall symbols on the same payline. This will present players with 10 free spins, during which the multipliers can reach 3x, 6x, 9x and 15x. While you play with free spins, the feature can be re-triggered.
Gonzo's Quest has become so popular that it recently was launched as a VR game. This only proves how widespread it is among casino enthusiasts and you will not regret it if you give the game a try.
Mega Moolah
For those who are on the lookout for major wins, Mega Moolah is one of the most popular progressive games. This 5-reel and 25-payline video slot powered by Microgaming has an interesting safari theme but its huge jackpot is the thing attracting numerous casino fans.
For its symbols, the game's developers have chosen to incorporate the images of animals like giraffes, gorillas, lions, hippos, antelopes, elephants, buffalos and zebras. The lion is actually representing the Wild symbol of Mega Moolah and can award a 2x multiplier if it is a part of a winning combination.
You can enjoy even better winnings if you trigger the Free Spins feature of Mega Moolah. If you land three or more Scatters anywhere on the reels in the base game. This will give you 15 free spins and while the feature is active, any winnings will be multiplied by 3.
Although the aforementioned features are pretty good, most players resort to playing Mega Moolah with the hopes of sweeping the impressive progressive jackpot. There are four types of jackpots that can be won on this game – Mini, Minor, Major and Mega. The jackpot game is triggered at random and if you are lucky enough to spin the wheel of Mega Moolah, the goal will be to land on the Mega jackpot.
Even if the jackpot is won, the fact that it starts accumulating yet again from the set amount of 1,000,000 coins makes this video slot very popular among casino players.
Game of Thrones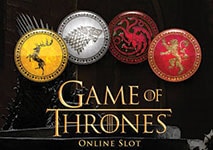 Slots are often inspired by pop culture, movies and TV shows. This is why many virtual players were very excited when Microgaming launched its video slot Game of Thrones. The game is based on the popular TV series which depict the stories of the fantasy novel with the same name, written by George R. R. Martin. Since the show gained a massive popularity around the world, Microgaming made a smart move by including symbols of the series and the novel in one of its video slots.
The video slot has 5 reels and 15 paylines and it will appeal to those who are fans of the TV series. In addition to iconic items like the famous Iron Throne, there is also the background music which will remind players of the TV show.
The Game of Thrones logo plays the role of the Wild which replaces every other symbol, except for the Scatter. The Iron Throne is the image chosen for the Scatter that can trigger the bonus feature of this video slot.
Landing 3 or more Scatters anywhere on the slot's reels will reward players with free spins. Depending on the option they choose players can receive a different Free Spin bonus. If you pick the family of Baratheon, you will win 8 free spins, a 5x multiplier and a stack of 3 seals. Choosing the Lannisters will reward 10 free spins, a multiplier of 4x and a stack of 4 seals. If you opt for the Stark option, you will enjoy 14 rounds of free spins, your winnings will be multiplied 3 times and you will receive a stack of 5 seals. The last option is Targaryen which presents 18 free spins, accompanied by a 2x multiplier and a stack of 6 seals.
There is also the Gamble Feature that can be activated while playing Game of Thrones. It is a mini-game, the outcome of which depends on the decisions of players. There are four correct options that can be picked out during this mini-game and the right choices will bring wonderful payouts.
Age of the Gods Slots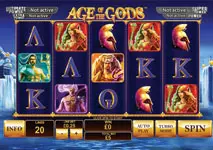 When it comes to fun and rewarding slots, Playtech is definitely popular with its video slots from the Age of the Gods series. All of the titles that belong to this sequence of progressive slots represent various deities from Greek mythology. Fun themes, special symbols and bonus features make these slots very popular at web-based casinos. What is more, there is a progressive jackpot which can be won on either one of the Age of the Gods slots.
Among the symbols of each slot, you will see well-known Greek gods and goddesses some of which include Zeus, Athena, Hercules and other popular characters. Among the symbols of these slots, players will also find Wilds and Scatters which can help them form winning combinations and trigger bonus features.
What makes the Age of the Gods slots so popular, however, is the progressive jackpot which can be won by one lucky player. While the jackpot options can be triggered randomly, players have better chances the bigger stake they make. If you are lucky enough to activate the jackpot of one these slots, you will have to play a mini-game which will determine which one of the four progressive Age of the Gods jackpots will be rewarded to you. The four progressive prizes that can be won include the Ultimate Power, Super Power, Extra Power and Power jackpots.
Fruit Zen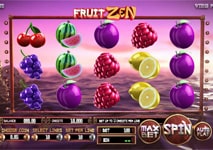 If we are talking about popular slots, then we cannot miss out mentioning the games powered by Betsoft. With their innovative 3D cinematic technology, the software company provides slot titles that entice both with their look and the great payouts they offer to players. Fruit Zen is definitely one of those video slots that are worth your attention.
The typical high-quality graphics are also present in this 5-reel and 10-payline slot. Although 10 paylines sounds a bit insufficient, the game incorporates bonus features that can definitely make the gameplay very lucrative. Among the symbols of Fruit Zen, you will notice fruits which remind of classic slot machines but have definitely surpassed the quality of the graphics used back in the days.
The Fruit Zen logo plays the role of Wild and can appear on the second, third and fourth reels. The best thing about the Wild symbol is that once it appears in the base game, it will expand on the entire reel and will trigger free spins. This feature can be re-triggered if you land another Wild which will reward another free spin. You can receive free spins up to three times in a row which will bring you impressive payouts.
Thanks to the bonus feature of Fruit Zen, players can definitely enjoy a lucrative play while spinning the reels of the video slot.