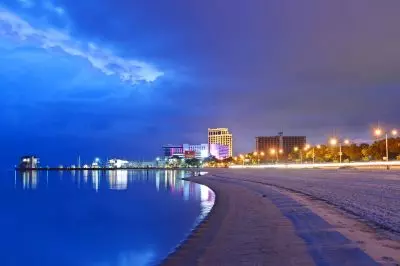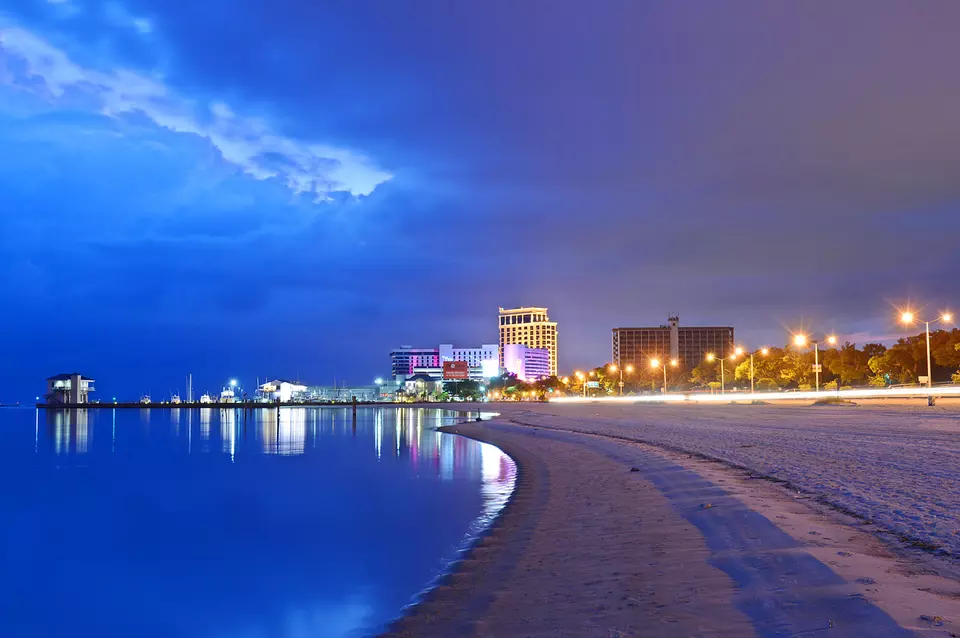 Sports betting is one of the widely discussed topics in Mississippi over the span of the past couple of months, ever since the Mississippi Gaming Commission approved wagering on sports events in a regulated manner. Now it has been confirmed that the wait should come to an end and the first casino resort to launch operation on 1st August would be Beau Rivage Casino and Gold Strike Casino overseen by MGM Resorts International.
The first day of August is set to witness the official beginning of sports wagering in the state of Mississippi after a considerable delay experienced. Estimations voiced in the public space were pointing out another casino location as the potential first venue to provide a fully-operational sports book and that was Tunica Roadhouse Casino and Hotel. As it turned out there has been another casino operator actively pursuing sports wagering without giving away too much of its plans.
Biloxi and Tunica are going to become the first cities to lure players with its premium casino resorts. Tomorrow is the big day which would see the Magnolia State launch the gaming offering in two cities at exactly the same time at noon. Among the celebrities invited for the official launch of the two locations' sports book would be well-known names from the sports industry such as Willis McGahee and Stanley Morgan, both former NFL players.
They would also be the first patrons to place their bets at the two venues, giving them a fair boost. With this move, the state is going to become the third one to launch sports wagering outside of Nevada, following New Jersey and Delaware. People interested in the field have been anticipating the greenlighting of sports wagering for more than a month now, but more time was necessary for it to happen, as there have been other factors involved.
About a month following the official approval casino venues on the Gulf Coast were still contemplating their future operation and none of them had made public a date on which they would be ready for sports betting offerings. However, there have been indications that the venues were renovating in order to facilitate the new sports books.
Sports Wagering Well on Its Way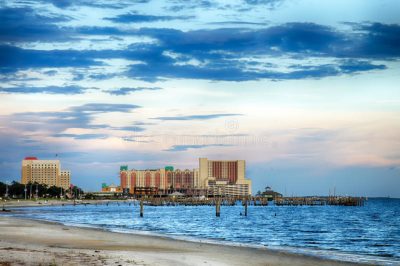 Estimations have been previously made according to which sports betting had to launch in time for the new NFL season which is set to commence at the very first days of September. Beau Rivage Casino was among the first resorts to file its application for wagering on sports events along with Palace Casino, Harrah's Gulf Coast overseen by Caesars Entertainment, Hollywood Casino operated by Penn National, and Boomtown Biloxi.
Now is the right time for this launch to happen, even though it is later than initially planned, as Mississippi does not have any neighboring states to have launching sports wagering. This could prevent cannibalization of the field and Mississippi players preferring more favorable gaming condition than the ones they have on a state level. The closest state which has sports betting plans in the foreseeable future is no other than West Virginia, but the situation there is slightly different.
Sports betting in a legal manner could commence as early as mid-August. The casino resort set to launch it is Greenbrier Resorts near White Sulphur, teaming up with FanDuel. The early start might be an advantage for Mississippi, but it should be noted that the state would not have mobile betting available on offer.
In a world where young people spend more time staring at their phones than at anything else, this could mean a considerable edge over the competitors. For the time being, mobile sports betting would remain unavailable with some exceptions made to local players. The upcoming weeks are set to welcome operation in more casino resorts, as it has been confirmed that Golden Nugget would team up with leading company SBTech in order to provide its locations in Atlantic City and Biloxi with fully-fledged sports books.
Meanwhile, Horseshoe Tunica operated by Caesars Entertainment is putting the final touches to its sports book which could launch sometime in August. In addition to that Harrah's Gulf Coast in Biloxi, also operated by the same casino developer is working on its betting on sports tournaments.