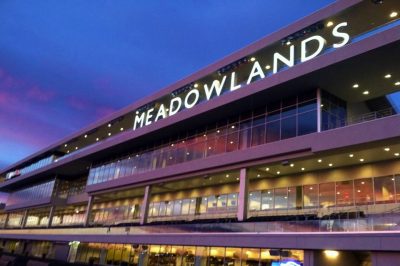 The state of New Jersey has always been an avid supporter of sports betting legalization since this gaming activity has the potential to completely transform the gambling field in the region. Several facilities are already operating their sports books and reaping the benefits from them, the latest one being Meadowlands Racetrack which launched sports wagering operation over this weekend.
When it comes to sports betting New Jersey is the place to be ever since the state lawmakers voted to legalize wagering on sports events across the state. They have been supportive of the practice for many years now and this could be seen by the continuous efforts they have put in its legalization. The local lawmakers fully realize the potential of a sports betting field and the revenue it is able to generate in the long run. What is important in this case is that up until the legalization of sports betting the state had been witnessing illegal such for many years.
This means that a considerable amount of money is not reinvested in the community for a better tomorrow, but instead, it sinks into the gray area of illegal gambling. In this sense, the recent legalization of sports betting did not introduce the gaming activity to the field as something new and never-before-seen, but instead, it only provided it with the proper regulation and set of rules aiming to protect the players. People opposing the legalization faced this argument in support of sports betting introduction.
Regardless of the bumpy road which the state had to experience on the way towards legal sports betting, it is now all in the past, as there are several venues already providing their patrons with gambling on sports events and horse races. Monmouth Park Racetrack located in Oceanport was the first to welcome bets on 14th June and only across its first weekend of operation, it succeeded in generating as much as $4,886,393 in wagers. This marked an 18-percent surge year-on-year.
Long-Anticipated Sports Betting Comes to the Racetrack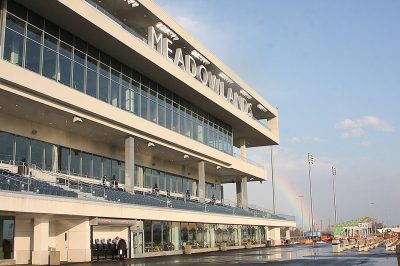 Shortly after that Borgata Hotel Casino and Spa became the first venue in Atlantic City to welcome sports betting in a legal manner, only half an hour after Monmouth Park. Exactly one month after this busy day Meadowlands Racetrack was completely ready for the launch of sports betting on its premises and the date was not in any way randomly chosen. The management of the facility wanted to be ready wit hits sports book just in time for Meadowlands Pace.
Due to its proximity to New York State, the location also has the potential to attract players willing to bet, since their state does not offer such gaming as of this moment. This provides New Jersey with a significant advantage over its neighboring state, which could not make its way towards introducing the needed framework in time and was therefore destined to wait for 2019 for legal sports betting.
Alan Woinski, President of Gaming USA Corp. stated that New York's postponing of legalization had been a mistake which is now going to bring benefits to New Jersey. Meadowlands has partnered with FanDuel in order to provide its players with betting on sports events at the special Victory Sports Bar. The location itself welcomes all patrons at a venue which very much resembles a luxurious club which predisposes people to relax and enjoy the wide range of offerings up for grabs.
FanDuel has made sure its offerings are well-dispersed across the 5,300-square-foot venue which features a total of 10 tellers and some 27 televisions making the experience a well-rounded one. This shift towards legal operation is also beneficial to the players themselves, as now they feel more confident when placing bets which they might have illegally placed in the past. They have their rights protected by the law which is an important condition when wagering.
Now that the NFL season is set to commence on 6th September, the new sports book is bracing for the surge of attention coming with it. FanDuel is also excited to enter the sports betting field and explore its potential with a fully-fledged brick-and-mortar facility in the upcoming months.