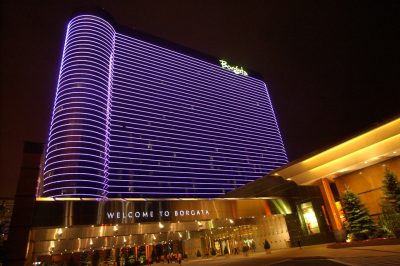 The state of New Jersey has always been known as one of the big supporters of sports betting and encouraging the gambling field to develop and introduce new gaming offerings to its players. Thursday will be the official first day of sports wagering within the borders of this state and Borgata Hotel Casino and Spa was confirmed to be the second location to provide its customers with a fully-operational sportsbook.
Monday will go down in history as the day which saw the official greenlighting of sports betting across New Jersey which has spent the past six years in attempts to bring innovation to the field and pave the way for the new sector. Ever since the official decision of the US Supreme Court to overrule the Professional and Amateur Sports Protection Act of 1992, each and every state interested in developing in this direction has been working towards introducing a proper framework for the sector.
With the help of Assembly Bill 4111 which legalized sports gambling on a state level, Gov. Phil Murphy made a move and made the state the second one to legalize the gaming offering. Three days later people would be able to place their first legal bets on a sports event and up to this point, the only place that was confirmed to be completely prepared for this was Monmouth Park Racetrack.
Borgata Prepares for Sports Gambling Offering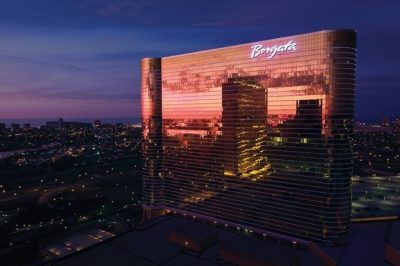 According to the information available that well-known American race track for thoroughbred horse racing in Oceanport will launch sports betting at 10:30 a.m. The first bet is reserved for the Governor himself since he will e the first one to wager on a sports event. Now it has been confirmed that the second venue which is ready to welcome bettors on 14th June will be Borgata Hotel Casino and Spa which is going to begin accepting bets at 11 a.m. only half an hour later than the first one.
The Atlantic City's famous integrated resort has been looking forward to this moment ever since SCOTUS made known its ruling. In a statement towards the end of May Marcus Glover, President and Chief Operating Officer of the casino operator made it clear that the location is aiming to provide sports wagering offerings as soon as it is legalized. It should be taken into account that the future Ocean Resort Casino which is set to launch on 28th June is going to have a fully-operational sportsbook available on its first day.
It comes after the casino developer announced its partnership with sports betting giant William Hill and the new resort's guests will be the first one to give it a try. There are two other racetracks located in Atlantic City and they are also in the process of preparation for sports betting launch, but their own sportbooks will have to wait for at least a couple of months.
In the meantime, online sports gambling will have to wait for 30 more days in order to witness its official launch. There would be a 13-percent tax applied to businesses which operate online, whereas the ones that rely on brick-and-mortar facilities income will have to pay some 8.5-percent in tax.