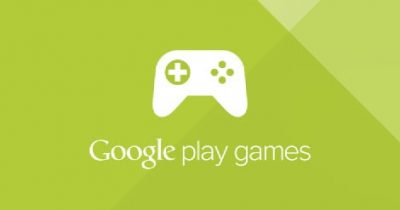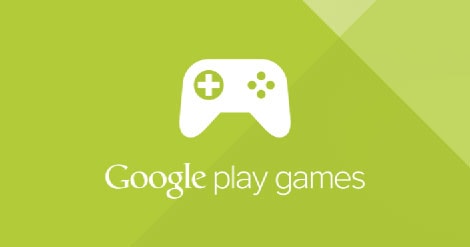 The gambling industry has been one of the most popular and rapidly expanding industries over the last century. Gambling has become the preferred means of entertainment for people from all walks of life, who would visit casinos to put their money on stake in hopes of earning even more if lucky.
Thanks to the advancement of computer technologies, casinos have transitioned from gambling hubs like Las Vegas and Monte Carlo to the World Wide Web. Hundreds of virtual gambling operators have launched websites where casino fans can play for real money and earn huge monetary prizes.
This was initially possible only on a desktop computer but in recent years, many online casinos have become mobile, allowing players to enjoy their games on smartphones and tablets. Betting on the go has become a favorite source of entertainment for millions of people who own portable devices based on Android or iOS. Of course, not everyone can afford to commit with real-money wagers which is why many Android-compatible casinos offer the option to play with free demo credits.
Moreover, Android app developers have gone the extra mile to deliver an unprecedented variety of free casino gambling apps to meet the needs of customers who are unwilling to risk their money. The Google Play store is home to hundreds of free casino games applications which offer a fun and authentic experience to recreational mobile players without requiring them to deposit and bet real money.
If you are interested in playing casino games on your Android device but struggle to find your way around in the vast world of mobile gambling, this article may prove to be of some use to you. Here, you will find information about the difference between the real-money and free casino games apps, available in the Google Play Store. We also list some of the main reasons why Android-owners prefer to play on their smartphones and provide short overviews of the best real-money and free casino applications and games you can find on Google Play.
Real-Money vs. Free Casino Games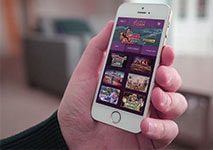 Android users normally can choose from two options, if they are looking to play casino games on the move. The first alternative is to visit the Google Play Store and download an application that features free casino games, i.e. games which do not support real-money stakes but utilize play money instead.
Some of these applications would require you to pay actual money in order to download them from the Play Store and install them on your Android smartphone. Others are available for a free download but Android-users are recommended to check for in-app purchases.
This feature may cause you to rack up a hefty bill. While the basic application can be downloaded for free, those who install it are charged additionally in order to benefit from specific functionalities or purchase certain items, like the demo credits you bet on the casino games. For example, if you need more credits to play with, you will need to purchase them and pay actual money in the process. The same applies when you need to unlock additional content within the game.
Of course, there is the option to turn off the automatic in-app purchases of your mobile device. For the purpose, you simply need to open the Google Play app on your phone and activate the Use PIN for Purchases option, so that the apps will ask you for authentication each time a purchase is made on the device.
Another downside of free casino games is that since they do not involve real-money gambling, players cannot collect real-money prizes, despite the fact they are charged for some of the features and content of the applications.
Because of this, some Android-phone owners prefer to download applications that involve real-money gambling. These come with the additional benefit of winning actual money you can cash out. Many mobile casinos offer downloadable applications for Android that allow their customers to place real-money bets on their smartphones or tablets. These applications can normally be downloaded directly from the gambling operator's website and are available at no charge.
Once you have downloaded and installed the real-money casino application on your device, you can sign up with an account and deposit actual money with your card or e-wallet. One such application would give you instant access to dozens of casino games ranging from slots and table games like blackjack, poker and roulette to lottery-style options like Keno. You can win real money on these games and withdraw them from your casino account anytime you wish.
Real-money casino apps would normally support practice play, allowing smartphone users to try the games for free before they start betting their money. Another benefit of using one such Android app is that it gives you access to the mobile casino's promotions section where you can redeem various bonuses that would extend the duration of your betting session. Players are usually rewarded with free casino credits when depositing as well as with free spins, cashbacks, and comp points. You can win real money when using these bonuses and cash them out as soon as you cover the promotional terms and conditions.
Another thing to bear in mind is that players sometimes risk having their betting experience spoilt by pop-ups and advertisements when using one such free casino games app.
Google Policies on Gambling Apps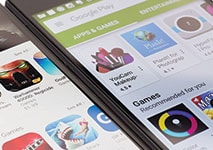 Until recently, Google was unrelenting where real-money gambling apps were concerned, prohibiting app developers from offering such content on its Google Play Store. This applied to all types of gambling content as long as it involved real-money bets and prizes, including games of skill. At the time, the only way for Android users to download a real-money gambling app was by visiting the mobile website of their preferred casino where Android-compatible apps were readily available.
The good news is that Google recently decided to lift the ban on real-money gambling content at its Google Play Store. The company has updated its terms, allowing such applications to be offered at its official store as long as they comply with several important conditions. The apps must be offered by gambling operators holding a valid license to provide real-money betting services. Another condition is for the app to effectively prevent minors from using it.
Readers should bear in mind that these relaxed policies apply to real-money gambling applications accessible at the Google Play stores in three countries – France, the UK, and Ireland. These three markets were allegedly chosen as a testing ground before the company introduces the changes in other markets where interactive gambling is legal and regulated. Until then, players from other regulated markets can still easily download their real-money gambling apps from the websites of their preferred casinos.
Casino fans who do not have sufficient storage space on their Android-based devices and cannot download any apps from the Google Play Store can play their favorite games for real money in their browsers. In fact, many players tend to lean towards this option and find it more convenient. The majority of prominent gambling providers operate mobile-friendly websites which utilize HTML5, allowing players to access the gaming content in their browsers no matter what operating system the device is based on.
The apps cannot utilize any payment services related to Google like the Google Play In-app Billing, for example.
Reasons to Play Casino Games on Your Android Device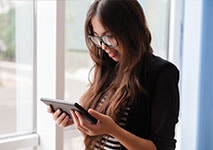 It is not surprising so many Android users prefer to play casino games on their smartphones or tablets. In the majority of cases both real-money and free casino games impress with great graphics and audio effects, which make the player feel like they are gambling in a real, landbased casino.
Android-compatible casino games succeed in realistically replicating the atmosphere of landbased play while at the same retaining a high level of user-friendliness. The games' interface is quite intuitive which is beneficial to both seasoned gambling fans and novices. When it comes to real-money play, Android users will benefit from games with different stake limits. One is guaranteed to find an Android-friendly game that corresponds to their budget, no matter how big or small it happens to be.
Casino games are not that demanding in terms of system requirements, either, which ensures fast loading and hassle-free play. Many casino games applications offered in the Google Play Store can be installed on older devices, running on the Android 4.1 but of course, technical requirements would vary depending on the app developer.
Undoubtedly, the biggest advantage of playing casino games on your Android device is the increased level of flexibility that comes with mobile play. You can download and install applications with casino games from the Google Play Store from any location as long as your Android smartphone or tablet is connected to the internet. You can play casino games to pass the time while you are waiting for your bus, while traveling or during your lunch break.
Players who install applications involving real-money play can win rather appetizing prizes while on the go. The majority of mobile casinos that work on Android smartphones would normally offer casino games with progressive jackpots. The prizes to be won on these progressive games are hard to ignore considering they tend to reach and sometimes even exceed the one-million mark.
If you are appalled by the idea of risking your money, you can easily sign up with an account at an Android-friendly casino and play the games on offer in practice mode. This works similarly to the free gambling apps on the Google Play Store, the only difference being you will not have to struggle with irksome in-app purchases. Moreover, the odds of winning are the same regardless of whether you play with demo credits or use actual money when betting.
Last but not least, Android users will be able to choose from a wide range of casino games, especially when installing a real-money gambling app on their device. There is a staggering diversity, especially if you are a slot fan. Android-friendly apps and mobile casinos offer all types of slots with great features like free spins, bonus games, and additional symbols which make one's play session all the more rewarding. The versatility of themes is indeed impressive and one can even find branded slots inspired by popular movies, TV series, music shows, and legendary musicians like Hendrix or the Big Bopper.
What is more, the Android applications of some gambling operators feature live sections which contain games hosted by actual dealers. The action is streamed in high definition in real time so you can easily put your luck to the test and try beating a real, professional dealer without having to drive around in search of a landbased gambling venue. Of course, this is an option only for people who are willing to stake real money on casino games.
Fans of traditional casino games are not be disappointed, either, as many Android-compatible gambling apps feature a variety of classics such as casino poker, roulette, craps, baccarat, and blackjack.
Best Free-Play Casino Games Apps on Google Play
People who prefer to play casino games only recreationally and do not intend to stake actual money may want to install a free-play Android application on their smartphones. There are hundreds of free-play gambling apps on the Google Play Store, so some casino fans might find it difficult to make their pick. The sections to follow contain information about the top 5 casino games apps you can download at no charge from the Google Play Store.
Caesar's Slots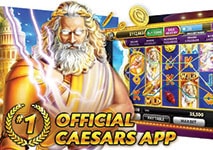 Caesar's Slots is a free casino application for Android developed by Playtika, one of the largest suppliers of free-to-play casino games in the world. The application features more than 100 free slot games but Android users will also benefit from a number of other perks. They can receive play tokens on a daily basis and share their results with friends via the app's Facebook fan page.
In addition, everyone who installs the application is awarded 100 free spins. It is also possible to unlock additional rooms with more slot games as well as to send or receive free tokens from friends who are also playing on this app. Caesar's Slots stands out with an in-game rewards system – the more you play the games, the higher you climb through the player status levels. You can also build the so-called Always Win Machine where each part requires you to collect a specific number of coins by spinning the reels of slots like Genie's Tale, Eternal Egypt, and Liberty Bash.
Zynga Poker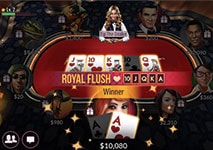 Zynga Poker is a great alternative for card sharks who are looking for a game of Texas Hold'em them on their Android-based smartphones or tablets. The application is a developed by a company called Zynga which is also responsible for the creation of another popular social network game, FarmVille.
The app allows you to play Texas Hold'em with virtual monies but if you run out of credits to play with, you can easily buy some more through its in-app purchases feature. Players can join poker mavens from around the world in various tournaments. The tables at Zynga Poker are usually full due to the app's immense popularity. There is the option to choose between casual or competitive tournaments depending on your level of skill and experience.
When you first install the app on your Android device, you will be awarded $60,000 in free tokens to play with but it is also possible to earn up to $45 million in play monies as a daily bonus. There is the option to choose from 5-player or 9-player tables as well as to join a Sit'n'Go tournament. Zynga Poker also offers a VIP program, allowing players to earn different benefit as they progress through the tiers. The most active players are awarded exclusive chip packages and receive access to special game modes.
Roulette Royale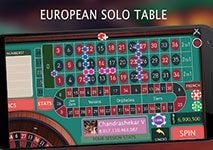 Players, who are keen on spinning the Devil's wheel but without risking real money will undoubtedly find this application by Mywavia Studios very enticing. This free app is basically a roulette simulator which supports the two most common variations of the popular game of chance – European and American Roulette. You can switch from single-zero to double-zero play with ease or join other roulette fans around the world for a tournament challenge. The game also features session statistics and impresses with authentic 3D graphics, pleasant audio effects, and background music.
Players can make the standard outside and inside bets but the latest version of the app also supports French bets like Voisins du Zero, Orphelins, and Tiers du Cylinder. You can compare your results with those of other players in the leaderboard. When you download and install Roulette Royale on your Android device, you are immediately awarded some free chips to play with but there is also the option to purchase some more.
Blackjack 21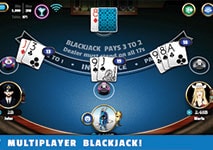 Developed by AbZorba Games, Blackjack 21 is considered one of the most popular free multi-player blackjack simulators out there. The application recreates the atmosphere of luxurious casinos around the world, with the option to choose from Las Vegas, Athens, Macao, Monte Carlo or the Bahamas. Blackjack fans can participate in different tournaments and are rewarded with free credit bonuses on a daily basis.
The most persistent users of the app are invited into the VIP Privilege Club, which consists of seven tiers, from Bronze to Diamond. The more you play, the easier it will be for you to progress through the tiers and earn different benefits like free-chip boosts and exclusive deals. There is the option to participate in weekly leaderboards where winners enjoy additional rewards. Players are granted free chips to play with on a daily basis. The app also features a chat functionality which allows you to chat with blackjack fans from around the world.
DH Texas Poker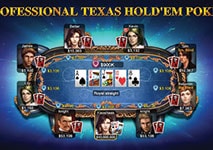 With over 30 million downloads, it is hardly surprising DH Texas Poker is considered one of the most popular free-play gambling apps in the Google Play Store. The application is courtesy of developer DroidHen and provides players with the chance to engage in the game of Texas Hold'em against poker sharks from all around the world. The app is equipped with high-quality visuals, realistic audio, and a bevy of cool features but you will have to play for a while in order to unlock all of them.
When you first download the app on your smartphone, you start your poker journey with $80,000 in free chips. There is the option to choose between several modes of play. Less patient poker fans would benefit from the Sit'n'Go mode but there is also a Tournament mode for players of a more competitive nature. Android users also get to choose between tables supporting 5-handed and 9-handed play.
Most Played Real-Money Casino Games on Android
Android mobile devices are perfect for playing casino games online and pose as a great alternative for gambling fans looking to spend some quality gaming time while on the go. Casino games have a simple design and intuitive interface which renders them all the more engaging when played on a touchscreen device. The entire experience is all the more thrilling because of the increased level of interaction Android smartphones and tablets can offer.
Android users looking to make a few real-money bets on go first need to download their preferred casino's mobile application, register a real-money account, and select a suitable banking solution to top it up. Some Android-friendly mobile casinos do not have a native mobile app for a free download but offer in-browser play instead. After the account undergoes the necessary verification and the transaction is confirmed, the player can start making real-money bets and cash out the winnings they potentially generate during their betting session. Another benefit of real-money casino play on the go results from the welcome bonuses mobile casinos tend to offer to their new registrants.
Choosing from hundreds of real-money casino games can be quite hard for less experienced gamblers, which is why we have narrowed down our list to five of the most popular options you can make real-money bets on when playing on your Android-based device.
Mega Moolah
There is hardly a person on planet Earth who has not fantasized about hitting a life-changing jackpot at one point or another. If this is what you are after, we suggest you give this Microgaming creation a chance to make you a millionaire. Mega Moolah is easily the most popular progressive slot out there, with pools that often reach millions of dollars.
This Africa themed slot is played across five reels and 25 paylines. The game is equipped with some great features, designed to increase players' profitability. Slot spinners will benefit from wild substitution symbols, scatters, multipliers on the wins, and rounds of free spins.
The progressive jackpot reaches epic proportions since the game is linked to several other Microgaming slots, which allows the prizes to increase at a much faster pace. Lucky players can collect one of four progressive jackpots – Mini, Minor, Major, and Mega. The jackpot mini game is randomly triggered and you can win a hefty prize at any stage during your gameplay, regardless of the size of your stake.
Starburst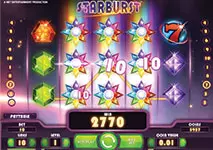 Software developer NetEnt is well-known for its ability to design great-looking online slots and Starburst totally backs up this claim. The game offers five reels and 10 paylines but players should not let its seeming simplicity prevent them from giving it a try. The slot is equipped with several extra features which compensate for its lack of more winning lines.
The symbols in use are gemstones sparkling in different colors which look all the more impressive when you play on your Android smartphone. The reels vibrate with color but more importantly, there is an expanding wild which substitutes for other symbols, increasing your odds of scoring a winning combo. Payouts are awarded in both directions and this also works to the advantage of the player. The free spins incorporated into Starburst further boost your chances of success.
Age of the Gods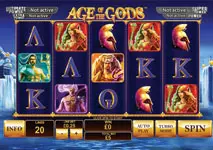 Software supplier Playtech is highly regarded for designing unique slots that command the attention with vibrant graphics, sleek animations, and lots of lucrative bonus features. Age of the Gods is one of the most popular titles in Playtech's slot collection, largely due to the fact it offers a massive progressive jackpot.
The game is inspired by the mythology of the Ancient Greeks and features deities like Zeus, Poseidon, Hercules, and Athena as reel symbols. It plays on five reels and 20 paylines but the four progressive jackpots players can win are definitely the slot's strongest point. The jackpots in ascending order are as follows – Power, Super Power, Extra Power, and Ultimate Power. These are awarded at random and the player needs to match three god symbols in the jackpot mini game to collect one of the four prizes. If the game appeals to you, we strongly recommend you try some of the other titles from the series like Furious 4 or King of Olympus – all of them have been optimized for mobile play and run on Android devices.
Major Millions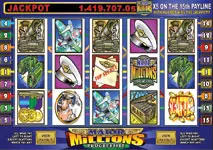 Major Millions is another popular slot from the portfolio of developer Microgaming, offering reel spinners the chance of collecting a progressive jackpot. The slot is a bit old-school as it plays over five reels and 15 paylines. The name Major Millions itself is a pun since this is a military-themed game which provides you with the opportunity to win millions on a single lucky spin.
Major Millions also offers a variety of special features, including a wild substitution symbol, represented by the Major Millions logo. Besides substituting for other icons on the reels, the wild logo triples players' winnings on lucky spins. The wild is also the key to triggering the progressive jackpot – land five of those on payline 15 and the massive prize is yours for the keeping.
Jackpot Giant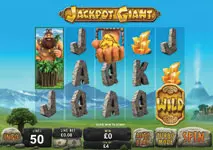 This is yet another enticing creation by Playtech which carries an immense winning potential. The spinning action takes place on a tropical island inhabited by a gentle giant who is also one of the highest paying symbols on the reels. The slot incorporates five reels and 50 fixed paylines but the biggest attraction here is the progressive jackpot.
Other than that, the game offers wild and scattered symbols as well as a bonus icon which triggers a mini bonus game with guaranteed cash prizes when it lands concurrently on the first and the fifth reels. If players wish to qualify for the progressive prize, they need to bet the maximum amount of coins allowed per single spin. The jackpot is awarded to the player who lands five wild symbols on the first payline. Furthermore, you can collect the tasty prize as you go since Jackpot Giant runs beautifully on Android-based smartphones and tablets.