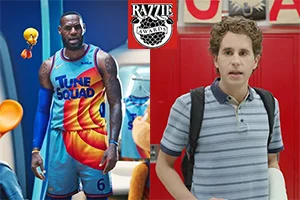 Betting specials on events from the world of entertainment normally revolve around the crème de la crème in the field of cinematography. Major ceremonies like the Academy Awards and the Golden Globes command the audiences' attention each year as they honor the best performers in film. Online bookmakers are quick to take advantage of the fact with betting lines for the most likely winners.
But every so often punters can find betting action for the worst of the worst in the film industry. This is certainly the case this year as lines for the 42nd Golden Raspberry Awards, aka the Razzies, are already on offer at some online sportsbooks.
Most movie buffs will hardly find it surprising that basketballer LeBron James has made the cut in the Worst Actor category for his efforts, for lack of a better word, in Space Jam: A New Legacy. The irony is King James plays himself in this standalone sequel, which he also produced.
His chief opponent for the Worst Actor Razzie is Ben Platt who scored a nomination with his performance in Dear Evan Hansen. Mark Walhberg, Roe Hartrampf, and Scott Eastwood also compete for the not-so-coveted trophy, while Jeanna de Waal leads the race for Worst Actress with her role as Princess Diana in Diana the Musical.
Movie buffs can watch the 42nd Golden Raspberry Awards live on March 26. Those eager to punt on the best of the worst in cinema can back their favorites in the main categories.
The Razzies – A Showcase of the Best of the Worst in Cinema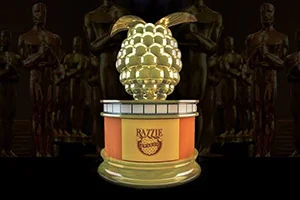 The Golden Raspberry Awards first took place in the early 1980s at a potluck party held in the home of publicist John J. B. Wilson, who also came up with the idea of the ceremony. Meant as a satirical rebuke of elite ceremonies like the Golden Globes and the Oscars, the Razzies showcase the biggest misfires in cinema and initially started with a voting committee of fifteen people.
The voting bloc expanded tremendously over the next decades, with this year's nominations being determined by a group of 1,128 voters from the US, the UK, Australia, and Canada. Both nominees and winners are selected online, although membership is required to gain voting rights. Interested movie buffs can join the voting bloc by paying a nominal contribution, with annual subscription fees starting at $40 for the first year of membership.
The committee consists of regular moviegoers for the most part, although some members are industry representatives. Previous Razzie winners automatically gain lifetime membership provided that they want it, so there are also actors, directors, and producers within the community.
The nomination process starts with the voting bloc selecting seven to twelve nominees per category, leaving space for write-in candidates. The five contenders to receive the most votes in each category earn official Razzie nominations. The committee will receive this year's final ballot on March 11 when voting for the winners will begin.
The names of the biggest under-achievers in the industry are traditionally unveiled on Oscar Eve which falls on March 26 this year. Most winners prefer not to accept the infamous trophies, with a few notable exceptions like Tom Green, Ben Affleck, Sandra Bullock, and Halle Berry.
Berry, in particular, parodied her acceptance speech at the 74th Academy Awards when she won Best Actress for her performance in Monster's Ball. The actress later revealed she subsequently set her Razzie for Worst Actress in Catwoman on fire.
Halle Berry Revealed Why She Accepted Her "Catwoman" Razzie In Person And Later "Set That Thing On Fire" https://t.co/LAmZqIAGQJ

— The Razzie® Awards (@RazzieAwards) December 7, 2021
Sylvester Stallone tops the list of actors with the highest number of Razzie wins and nominations. Stallone boasted a whopping 22 Razzie nominations and had won the infamous trophy 8 times as of 2017. His performances in action flicks like Cobra, Lock Up, Rambo III, and Tango & Cash earned him the title Worst Actor of the Decade at the 10th Golden Raspberry Awards in 1990.
Madonna outranks Stallone with 9 wins for her mediocre performances in forgettable flicks like Shanghai Surprise, Who's That Girl, and Swept Away, among others. Other prominent names on the Razzies' leaderboard include Adam Sandler, Paris Hilton, Bo Derek, and Pauly Shore.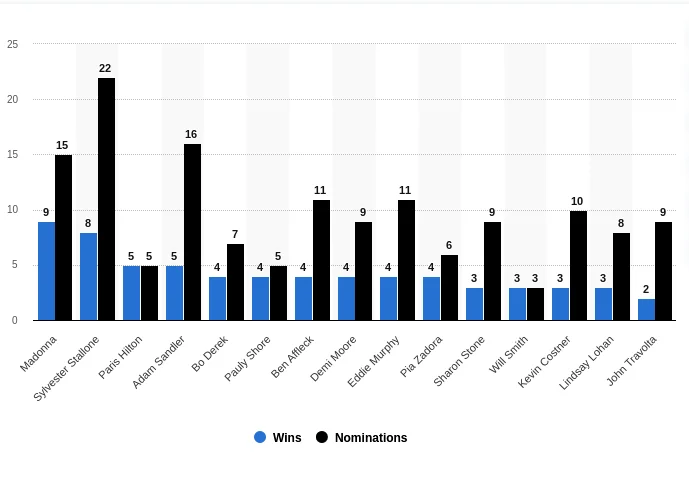 Golden Razzies Wins/Nominations Leaderboard as of 2017; Source: Statista
The Acting Career of LeBron James So Far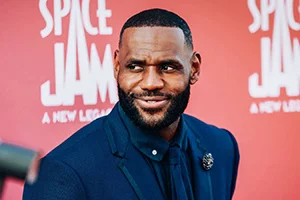 LeBron James is a man of extraordinary talent when it comes to basketball, boasting plenty of achievements in this field. Largely deemed one of the best basketball players in history, James has been chosen as the Associated Press Male Athlete of the Year four times (in 2013, 2016, 2018, and 2020). He has won the NBA Most Valuable Player Award on multiple occasions, along with three Olympic medals, a bronze and two golds.
King James has made several appearances in television and film, but his screen achievements can hardly match those on the basketball court. His experience on the silver screen is rather limited and so far comes down to five appearances. The NBA champ made his debut in the 2008 documentary More than a Game.
LeBron James' Career on the Silver Screen
Film
Genre
Role
Box Office
More than a Game (2008)
Documentary
Himself
$960,387
Square Roots: The Story of SpongeBob SquarePants (2009)
Documentary
Himself
N/A (premiered on VH1)
Trainwreck (2015)
Romantic Comedy
Himself
$140 million
Smallfoot (2018)
Animated Musical Comedy
Gwangi
$214 million
Space Jam: A New Legacy (2021)
Animated Sports Comedy
Himself
$162 million
He then played himself in Square Roots: The Story of SpongeBob SquarePants and the romantic comedy Trainwreck. The basketball star voiced the character of Gwangi in the computer-animated flick Smallfoot in 2018. His most recent and only appearance in a leading role came in 2021, when he starred as himself in Space Jam: A New Legacy alongside Zendaya and Jeff Bergman.
The movie grossed over $162 million worldwide, but failed to further the basketballer's career as an entertainer. It attracted tons of negative reviews, with one critic labeling it "a big fat air ball". The flick did not garner much interest on behalf of fans, either, despite its lightheartedness, polished visual effects, and comical moments. To add insult to injury, it earned King James not one but two nominations at this year's Razzies.
LeBron James earned a nomination for "Worst Actor" of the year.

Well deserved.https://t.co/MAfYcTqeRE

— OutKick (@Outkick) February 8, 2022
The basketballer is up in the categories for Worst Actor and Worst Screen Couple with Any Warner Cartoon Character (or Time-Warner Product) He Dribbles on. Space Jam: A New Legacy also received nods for Worst Picture and Worst Prequel, Remake, Rip-Off or Sequel. King James failed to win another NBA title last year, but his chances of taking home the Worst Actor trophy are very solid.
While this is hardly the consolation prize he was hoping for, oddsmakers have already singled him out as the biggest under-achiever among male actors. The basketball star is way ahead of his fellow contenders with lines of +100 at the Betfair sportsbook. Picking up the infamous raspberry trophy is pretty much a coin flip for LeBron as his odds reflect a 50% winning probability.
Ben Platt Is Solid Contender for Worst Actor Title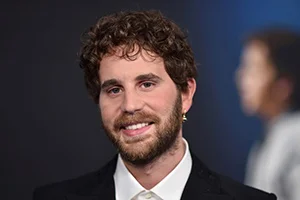 The NBA champ is in contention with Ben Platt who scored a nomination for his underwhelming performance in the coming-of-age musical Dear Evan Hansen. Platt played the eponymous male character in the Broadway adaptation but his portrayal was met with criticism.
The actor garnered great praise when he played the socially awkward teenager Evan in the Broadway musical while in his early twenties. His acting on stage earned him several well-deserved accolades, including a Tony and a Drama League Award for Distinguished Performance.
For reference, a performer can win the Distinguished Performance Award only once in their career – Platt managed to achieve this at the age of 23. The actor unfortunately failed to replicate his stage success on the silver screen and received a good deal of backlash for playing a teenage character in his mid-to-late twenties.
Why is 28-year-old Ben Platt playing a high schooler in Dear Evan Hansen? @TheLewisBlack reports on Hollywood's de-aging practices: https://t.co/dL3VKAdeva pic.twitter.com/U79dfUB1MX

— The Daily Show (@TheDailyShow) October 16, 2021
Platt suffered a massive wave of criticism for his appearance in the movie adaptation. The production crew went above and beyond to make him look like a teenager. He wore facial prosthetics and had his face caked with multiple layers of makeup. Now, Platt is hardly the first actor in his late twenties to play a teenager.
Many have done it before, with John Travolta and Olivia Newton-John in Grease serving as great examples. Age was not the only point at issue in Platt's case, though. The actor's ridiculous de-aging coupled with his unnatural "teen" mannerisms completely backfired.
The somber subject matter and the frequent closeups hardly improved the situation. Director Stephen Chbonsky completely overdid it with the close-range shots, allowing viewers to spot all the imperfections of Platt's awful makeup.
And while we agree many of the film's shortcomings are none of the actor's fault, we cannot help but admit his performance was not on par with his Broadway portrayal of Evan. King James outrivals him odds-wise, but Platt is still a solid contender with pricing of +150 that denotes a 40% implied probability.
The other three contenders for the Worst Actor trophy in this spectacle of dishonor include Mark Wahlberg in Infinite, Scott Eastwood in Dangerous, and Roe Hartrampf in Diana, the Musical. This is Wahlberg's third Razzie nomination. The actor received his first nod in 2009 for The Happening and Max Payne. His second nomination came in 2018 when he was up for his performances in Transformers: The Last Knight and Daddy's Home 2.
Betting Lines for Worst Actor at the 42nd Golden Raspberry Awards
LeBron James
-100
Ben Platt
+150
Mark Wahlberg
+600
Scott Eastwood
+1400
Roe Hartrampf
+1400
*Betting lines come from Betfair and may move over time.
Jeanna de Waal Leads on the Women's Side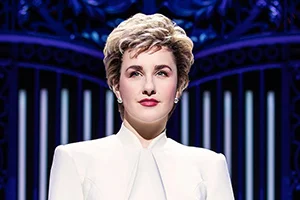 On the other side of the spectrum, we have Jeanna de Waal who is the main contender for the Worst Actress title. The actress snagged a nomination for her stage performance as the Princess of Wales in Diana, the Musical, a Broadway production recorded on film for Netflix. The production was universally slammed by critics and movie buffs, so much so that it became the first recorded stage musical with a Razzie nomination in the Worst Picture category.
De Waal leads the Worst Actress field with pricing of -120 at Betfair thanks to a performance many considered exaggerative and in poor taste. She originated the role on stage, but she is hardly the only actress this year to portray Lady Di. Kristen Stewart did it in Spencer and much to everyone's surprise did it astonishingly well, earning a nod for Best Actress at this year's Academy Awards where she is among the favorites.
'Diana, The Musical' Star Jeanna de Waal Defends Show in Wake of Criticism: 'I Love That Our Show Doesn't Take Itself Seriously' https://t.co/HnyQh7RNE3

— Variety (@Variety) November 19, 2021
Diana's stage reincarnation is joined in the parody contest for the Worst Actress title by Taryn Manning and Amy Adams. Adams, who is generally lauded for her acting chops, snagged two nominations at the infamous awards this year. Apart from her Worst Actress nod for her role as Anna Fox in the psychological thriller The Woman in the Window, Adams is also among the Worst Supporting Actress nominees for her performance in Dear Evan Hansen.
Taryn Manning joins the Worst Actress race with odds of +200 thanks to her not-so-excellent job at portraying the raging racist Karen in the eponymous crime thriller. Megan Fox and Ruby Rose are the underdogs in this hot-mess contest with odds of +1,000 each. Some people would perhaps not find Fox's appearance in this category shocking. The Transformers star is a regular at the parody awards, boasting four previous nominations and one win.
Fox secured her first Golden Raspberry statuette in 2015, when she prevailed as Worst Supporting Actress with her stint in Teenage Mutant Ninja Turtles. The former model made the cut again this year with her poor acting in Midnight in the Switchgrass. She shares odds (+1000) with Ruby Rose, a Razzie first-timer who received a nod for her role in Vanquish where she starred alongside Morgan Freeman.
Betting Lines for Worst Actress Category at 42nd Golden Raspberry Awards
Jeanne de Waal, Diana, the Musical
-120 (55%)
Amy Adams, The Woman in the Window
+750, (12%)
Taryn Manning, Karen
+200, (33%)
Megan Fox, Midnight in the Switchgrass
+1000 (9%)
Ruby Rose, Vanquish
+1000 (9%)
*Betting lines are courtesy of Betfair and might move over time.
Diana, The Musical Odds-On for Worst Picture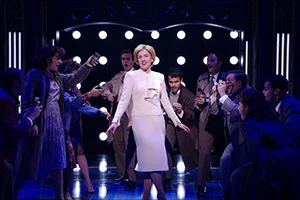 The filmed stage production Diana, the Musical has come through with the highest number of Razzie nominations in 2022. The Netflix version of the Broadway musical has snagged nine noms this year, including Worst Director, Worst Screen Combo, Worst Screenplay, Worst Actress, and Worst Actor. More importantly, the production is odds-on for Worst Picture, an "honor" granted to a recorded stage performance for the first time in Razzie history.
The Broadway disaster dominates the Worst Picture betting market with prices of +120 at Betfair. Next comes the cringey crime thriller Karen at odds of +275 for a 27% winning probability. It received four nods in total, including for Worst Director and Worst Screenplay. Its leading lady Taryn Manning is in contention for Worst Actress. She also competes for Worst Supporting Actress, albeit with a different flick (Every Last One of Them).
Hardly anyone who has seen Space Jam: A New Legacy would be shocked by the fact the film has notched a nom for Worst Picture. If anything, many might find it more surprising the flick failed to climb higher on the leaderboard odds-wise. Betfair has the LeBron James production at +400 for a 20% probability of earning the not-so-honorable title of Worst Picture.
The nomination makes perfect sense, considering factors like the flat jokes, James' acting ineptness, the extensive product placement, and the two-hour-long running time (the first film had a duration of 87 minutes only). Infinite with Mark Wahlberg in the lead also makes the cut with odds of +700, followed by The Woman in the Window, the category's underdog priced at +1000.
Betting Lines for Worst Picture at 42nd Golden Raspberry Awards
Diana, the Musical
+120 (46%)
Karen
+275 (27%)
Space Jam: A New Legacy
+400 (20%)
Infinite
+700 (13%)
The Woman in the Window
+1000 (9%)
*Betting lines are courtesy of Betfair and may move over time.
The Worst of Bruce Willis in 2021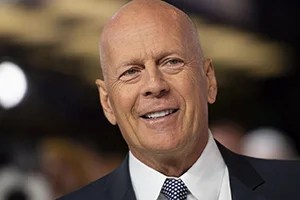 The 42nd Razzies feature a brand new category for Bruce Willis, added to commemorate the cringiest flicks the actor starred in last year. Willis was incredibly prolific in 2021, with a body of work that comprises eight direct-to-video films. The question up for debate is which one is the worst. And the nominees for the biggest Bruce Willis bomb in 2021 are:
Worst Performance by Bruce Willis in 2021
Midnight in the Switchgrass, Directed by Randall Emmett
+120 (46%)
Cosmic Sin, Directed by Edward Drake
+200 (33%)
Deadlock, Directed by Jared Cohn
+600 (14%)
Apex, Directed by Edward Drake
+800 (11%)
American Siege, Directed by Edward Drake
+1000 (9%)
Fortress, Directed by James Bressack
+1200 (8%)
Out of Death, Directed by Mike Burns
+1200 (8%)
Survive the Game, Directed by James Bressack
+1400 (7%)
*Betting lines quoted from Betfair, prices might move from the time of publication.
The fact all these movies went straight to video rather than having theatrical releases probably serves as a strong hint about their quality. Out of the eight, Midnight in the Switchgrass takes pride of place with odds of +120. The thriller has two Razzie nods this year as it also competes in the Worst Actress category thanks to Megan Fox's clumsy performance.
Bruce Willis gets his own category in this year's Razzies 😳 pic.twitter.com/SwQVELDLJ5

— Fandom (@getFANDOM) February 7, 2022
Willis' klutzy acting in Cosmic Sin comes next, with Betfair having it at +200. A couple of other Edward Drake-directed flicks are also on the roster, including the sci-fi action Apex (+800) and the yawn-inducing American Siege (+1000).
James Cullen Bressack is another auteur with a prominent presence on the list. Bressack directed Survive the Game (+1400) and Fortress (+1200), two monstrosities that left some movie buffs wondering whether or not Willis himself had lost a bet.
Now, anyone who has been following Willis' career closely is well-aware he is generally a talented and, above all, versatile actor. Willis is by no means a stranger to the Razzie parade of dishonor as he scored several nods earlier in his career, including Worst Actor nominations for Armageddon, Hudson Hawk, and North. Nonetheless, he ranks among the most versatile actors in Hollywood and boasts a multitude of stellar roles that have earned him entirely deserved accolades.
He was outstanding in 12 Monkeys and funny as hell in Death Becomes Her alongside on-screen frenemies Goldie Hawn and Meryl Streep. However, it was his memorable performance in M. Night Shyamalan's The Sixth Sense that received the most acclaim for his acting chops. So what happened?
Some would argue the 66-year-old has lost his viability as an actor. Others speculate Willis is merely using underwhelming flicks like Midnight in the Switchgrass as an avenue of consistent employment in a youth-dominated industry where most aging actors are seen as expendables. Either way, you will have to wait until March 26 to find out which of the above-listed straight-to-video films will be voted in as Willis' worst performance in 2021.