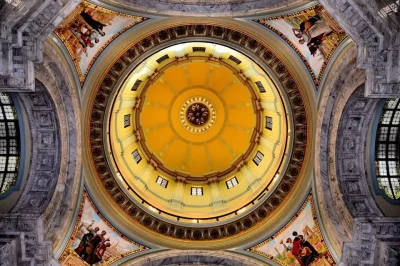 It has always been hard for people in Kentucky to keep legal from illegal gambling apart. Some forms of gambling are legal in the state, while others, which are sometimes pretty similar to the first ones, are not.
Also, some slot machines are not regarded as such but they look exactly like traditional electronic gaming terminals. Following many legal battles, these slot machines, also known as "historical horse racing", were banned until 2021 when a lobbyist effort by the horse racing industry persuaded the General Assembly to finally categorize them as a legal form of gambling.
According to reports, proponents of historical horse racing machines would declare them legal through statute at a time when they were actually not.
The move was taken mostly because this type of machines does not benefit the local racing industry, not to mention the fact they are siphoning part of the Kentucky Lottery proceeds that are used as a source of funding for college scholarships.
Supporters of this form of gambling, mostly from the Fraternal Order by Police, which is known as one of the main beneficiaries of these machines, have claimed they are legal.
Historical Horse Racing Machines and Grey Slot Machines Cause Controversy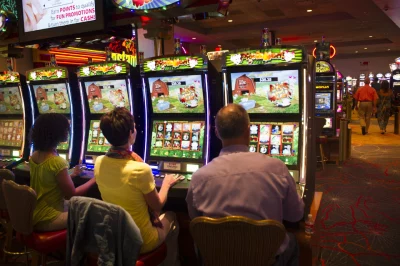 The situation with the controversial machines has been confusing enough, especially with people such Damon Thayer, a former racing industry insider and a Senate Floor Leader, who claimed that historical horse racing machines were legal before they were actually declared as such by local authorities. On the other hand, Mr. Thayer believes that so-called "grey" machines are illegal and they should not be allowed in Kentucky.
In the last few years, proponents of such a form of gambling have proved that it is relatively easy for people like Damon Thayer and his allies to push the competent bodies to make some formerly unlawful slot machines legal through attention and donations to local legislators. Just like them, now "grey" machine advocates also want to try and do the same with the machines they defend, and it is very likely they use the same strategy of gifts, donations and attention given to Kentucky legislators.
Experts have shared expectations for lengthy, rambling discussions regarding the legalization of the grey slot machines in the state, including strange political connections and alliance breakups. Apart from that, the discussions of one controversial form of gambling could fuel other gambling-related discussions, too, such as ones regarding lottery money, possible gambling-related harm, etc.
Some analysts have noted that the problem could be easily solved if Kentucky lawmakers legalize all forms of sports betting, along with whatever property-licensed slot machines that may or may not offer games of chance or games of skill. The legalization of more forms of gambling would bring more tax revenue to the state, but legislators should make sure the imposed tax rates are fair and consistent so that the different forms of gambling support the treasury of Kentucky in all the ways necessary.