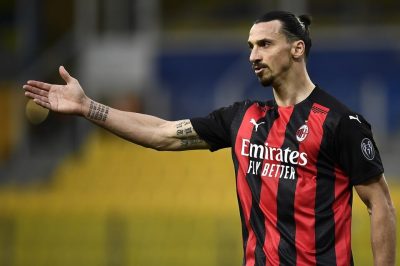 The star of A.C. Milan Zlatan Ibrahimovic could face a 3-year ban over his shareholding in the gambling site Bethard.
As reported by the Swedish newspaper Aftonbladet, the 39-year-old striker could be suspended for three years from football, which could even result in an end to his career. This is because Zlatan Ibrahimovic was found to have breached the rules of FIFA at the time he returned to the national team of Sweden through his part ownership of the betting operator Bethard.
In case the competent regulators find him guilty, the footballer could face a monetary fine of up to SEK1 million. Furthermore, he could be suspended from football for a maximum of three years under the rules of FIFA. UEFA rules are not that clear when it comes to the potential outcomes for Ibrahimovic.
Currently, under the regulations of FIFA and UEFA, players who are financially bound to gambling operators are not permitted to participate in the Associations' competitions. For the time being, a part of the Malta-based gambling company Bethard is still owned by Zlatan Ibrahimovic, and this ownership could result in serious disciplinary action against him.
In 2018, the football player became a frontman and part-owner of Bethard through Unknown AB, which is his limited company. However, his relationship with the gambling brand would have prevented him from participating in the 2018 World Cup. Since then, Ibrahimovic has not only returned to A.C. Milan but also to the national team of Sweden for World Cup qualifiers.
Ibrahimovic's Part-Ownership in Bethard Breaches FIFA and UEFA Rules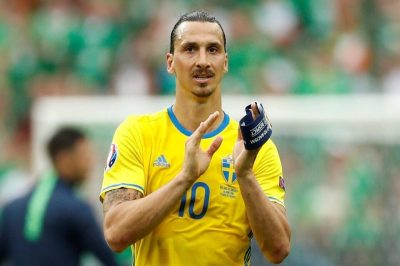 Erik Skarp, the CEO of Bethard, has officially confirmed that currently, Ibrahimovic still holds a stake in the gambling operator. This was also confirmed with the Company Registration Office of Malta.
According to the authority's reports, the limited company of the football player, Unknown AB, still owns a 10% stake in Gameday Group PLC, which is the only stockholder in Bethard. In its turn, Unknown AB is the fourth-largest owner in Bethard.
Under the FIFA Code of Ethics and UEFA Disciplinarian rules, Zlatan Ibrahimovic's part-ownership in the gambling company, while he is still an active football player, is not allowed. The rules of the two aforementioned Associations are absolute and do not allow professional footballers to have either a direct or indirect interest in organizations, companies and entities that offer, arrange or promote gambling services.
The FIFA Code applies to all competitions, including the qualifiers of the World Cup, while the UEFA rules apply to all games that the Association hosts. Zlatan Ibrahimovic was found to have breached the rules of FIFA when making a return in the fixture against Georgia in March. He also breached UEFA rules by taking part in the A.C. Milan's tie against Shamrock Rovers in Europa League in September last year.