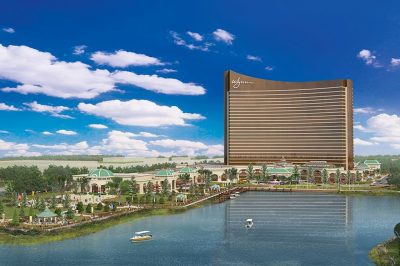 Wynn Resorts is one of the casino developers and operators which seems to be in the spotlight at all times and attract the attention with its decisions and business moves. This Thursday brought the news that the casino operator is well on its way to launch its new casino resort located on the banks of Mystic River in Everett, Massachusetts.
According to the previously issued plans for construction, the project is set to have its official opening in June 2019 and the project is on track with the established deadlines. It could be recalled that in the past couple of months there have been several instances where the future of this new casino project was questioned by the public, but the casino operator managed to recover from the uncertainty of the situation.
There have been discussions regarding the previous owners of the land, on which the resort is being built since there might have been relations to criminal activities in the past as well as to the Mob. According to the federal law enforcement, he was also an associate of La Cosa Nostra.
Following looking into the arrangement, the gaming commission reached the conclusion that Wynn Resorts was not aware of any attempts to hide ownership of the site. Shortly after that another large casino developer, MGM Resorts International announced that the company has entered preliminary conversations regarding the purchase of the property. With the help of this purchase deal, MGM is going to eliminate any unwanted cannibalization of the field and harmful impact on the operation of both properties.
Sexual Misconduct Allegations Continue Resurfacing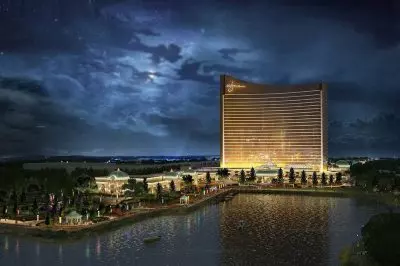 Caesars Entertainment also proposed a bid for the purchase of Encore Boston Harbor. According to the most recent announcement of Wynn Resort, however, such move would not be considered. This Thursday also saw a new lawsuit aimed against Everett casino project's Chief Information Officer.
A former employee of the construction site field a complaint in The Middlesex Superior Court stating that with his comments and inappropriate actions Thomas Dillon Jr. made the working environment hostile and humiliating for her. The instances took place in the last months of 2016 and the very beginning of 2017 which led to her resignation from the company this February.
What she indicates as the bigger issue is the fact that the casino developer did nothing to prevent these occurrences from taking place and to create a safe work environment. In response to that, casino official made it clear that Mary Jayne Brackett-Kelly had filed a complaint back when the misconduct took place and situation was investigated to the complete satisfaction of Ms. Brackett-Kelly.
According to the casino operator's spokesperson Greg John, shortly after information resurfaced regarding former CEO Steve Wynn having paid $7.5 million in hush money to another employee back in 2005, Ms. Brackett-Kelly demanded $5 million in order to remain quiet about her situation. In response to the lawsuit, Wynn Resorts officials stated that it is far from being factually accurate.