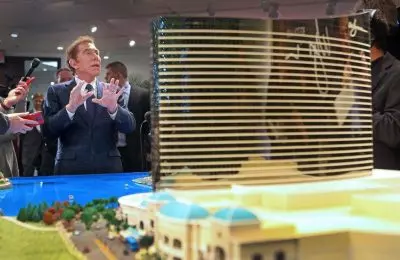 The last week was one of the more dynamic ones for casino operator Wynn Resorts as the international gambling giant has made a move towards the considered acquisition deal with MGM Resorts International. It was recently reported that the former casino operator has given green light to preliminary conversations with the latter gaming entity which are expected to see the sale of its future casino resort located in Everett, Massachusetts.
There have been rumors circulating in the gambling industry of Massachusetts which claimed that the two casino developers have been discussing the opportunity of a purchase and rebranding of the gambling resorts. As it is known the location is currently being built on the banks of the Mystic River. The project is estimated to cost as much as $2.4 billion to its developers and is also ready to offer its guests a wide variety of entertainment offerings. According to the previous rumors, MGM is looking to acquire the new location, as it is itself constructing another casino resort in Springfield.
With the help of this purchase deal, MGM is going to eliminate any unwanted cannibalization of the field and harmful impact on the operation of both properties. Now this information has been officially confirmed by Wall Street Journal and it is clear that the two casino developers have entered the first stages of acquisition talks. If they manage to reach a decision and the project which currently goes by the name of Wynn Boston Harbor becomes one of the properties of MGM, this could potentially change the casino field in the region.
Future Predictions for the Field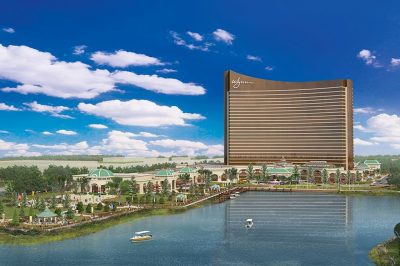 At the moment the casino developer is in an uncertain situation, as there is an investigation in progress looking into the alleged sexual misconduct scandal which took the field by a storm back in February. The state regulator is also part of the investigation process and this put the casino developer in the unfavorable position which could lead to a potential license revoking.
Wynn Resorts had been looking for ways in which it could speed up the investigation process and conclude the commission's inspection of Wynn's operation, but that could be possible sometime in the summer. What is certain at the moment is that the Gaming Commission chairman Stephen Crosby recently made a statement that Wynn Resorts is proceeding with the project on an "at-risk basis".
It could be recalled that earlier this month it became clear that the casino resort is looking forward to changing its Everett project's name, so as it would no longer be associated with the company's former Chief Executive Officer Steve Wynn. At this point, there are no certain options announced, but there are some speculations that say that it could go along the lines of Encore Boston.