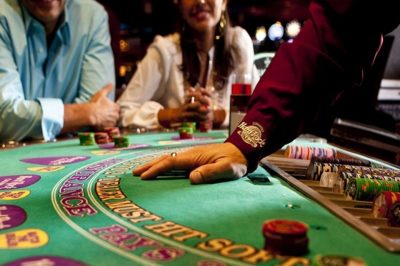 Hard Rock International is a gambling developer which is constantly on the pursuit of new opportunities for business management and new offerings to its customers. It was recently announced that the operator is going to partner with Gaming Innovation Group Inc. in order to receive support while launching its next project which is going to be an online casino in New Jersey.
The new partnership is expected to see the two entities implementing their strong features and joining forces in order to complete the online casino project in time. The iGaming department of the gambling operator will receive a digital consumer portal which will facilitate the development of the online-based casino location. This front-end is expected to provide the users with the best experience and attract more of them. The iGaming provider will also ensure that Hard Rock International receives a trustworthy back-end platform which will oversee the operations of the casino.
Since online gambling is very popular across the state of New Jersey and brings quite the revenue in the last five years since it was legalized, this could be a great alternative for the gambling operator to branch out in the gambling hub and offer something more to its customers. According to Kresimir Spajic, Senior Vice President Online Gaming at Hard Rock, the international casino developer is willing to strive for the leading position in the international online gaming space, and one of the ways to do so is via entering one of the biggest online gambling markets in the US.
Future Projects for the Casino Operator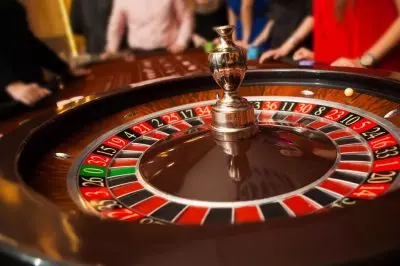 Hard Rock will aim to offer a new and exciting approach to online gaming and introduce something new to the market with the expert help of the iGaming developer. It was also announced that this is not the only operator that is considering entering the online market, as the soon-to-be-reopened Ocean Resort Casino has also filed its application for overseeing iGaming offerings.
As it could be recalled this is the new name of the former shuttered Revel casino location. According to the information previously announced, the venue will reopen sometime this summer. Around that time is expected to open the refurbished former Trump Taj Mahal, which will now bear the Hard Rock branding and entirely new décor. There is a possibility that both the online and the brick-and-mortar projects overseen by international casino developer Hard Rock will be finalized around the same time this year.
With a separate agreement, it became known that there is a new partnership between the operator, another unit of the Seminole Native American Tribe, and Greentube Internet Entertainment Solutions GmbH. This arrangement is going to see the creation of a new social gaming platform which his going to be implemented in the casino locations of the company on a global scale and bring diversity to the offerings of the developer.