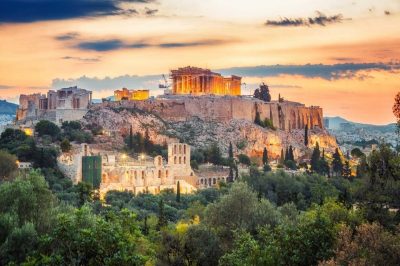 At a time when his company is still awaiting the approval of the casino operating licenses, Mohegan Gaming & Entertainment's COO revealed that the construction process of the casino project will take three years at the Hellenikon International Airport location. For the time being, only some demolition has started at the site that is set to host the casino.
Mario Kontomerkos revealed that the investment will open 7,000 jobs, and the casino operator's long-delayed project in Greece is set to join forces with a number of local companies, including construction companies, law firms, banks, etc. Furthermore, Mr. Kontomerkos projected that the casino operations would be greatly beneficial for the country, as the casino venue is expected to attract more tourists in the years after the end of the coronavirus pandemic.
The company's Chief Financial Officer explained that the casino development's economic benefits will bring the country fresh tax revenues amounting to tens of millions of euros.
Mohegan Gaming & Entertainment was granted the license after its more experienced competitor Hard Rock was disqualified on a technicality issue. The company shard that it was still trying to find a way to appeal the Greek authorities' decision.
Casino Operator Faces Lengthy License Approval Process Due to Bureaucratic Hurdles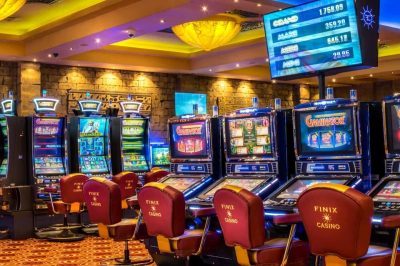 At the time the planned Inspire Athens complex starts operation, Mohegan Gaming & Entertainment will also face the competition of some Greek gambling operations, including the rivalry of a massive €550-million casino that is currently being built in Cyprus by the Hong Kong billionaire Lawrence Ho.
The casino will be constructed in a joint effort with the local real estate and construction company GEK Terna.
For the time being, no official start date for the construction works to begin, as the owner of the €950-million project is still waiting for operating licenses to be given approval by the competent authorities. Similar procedures in the past have proved to take a considerable amount of time due to bureaucratic hurdles. Although the procedure of approval has proved to be a lengthy one, the new Democracy government of the country has promised to accelerate it as much as possible.
Once Mohegan Gaming & Entertainment's casino operating license is approved, the contractor has a formal obligation to complete the project within three years. In other words, the casino is to probably open towards the end of 2024 or the beginning of 2025.
The casino operator's COO confirmed that the company would seek to specially highlight the "Greek footprint" of the complex on the site that was once supposed to be turned into the largest urban park in Europe. However, the initial plans were affected by Greece's economic crisis, with the country looking for other options.
The Hellenikon casino and entertainment project is aimed at becoming a popular leisure destination not only for local people but for foreign visitors, too. The complex is set at hosting several luxurious hotels, dining places, a casino, conference halls, etc.