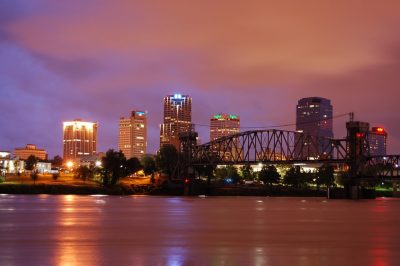 One of the members of an Arkansas commission was found to be biased in his vote of a group that applied for a casino license.
The beginning of the week saw the Racing Commission of the state vote on the issue, with six of its seven members saying that Butch Rice scored to back Gulfside Casino Partnership that is based in the state of Mississippi. Gulfside has been the rival of Oklahoma-based Cherokee Nation Businesses, with both operators seeking to get a casino license in Pope County.
A week ago, Gulfside Casino Partnership received total scores of 637 by the Arkansas Racing Commission, while its competitor, the Cherokee Nation, got 572. The difference between the two rivals was 65 points, with Mr. Rice having submitted 100 points for Gulfside and only 29 points for the Cherokee Nation, which is a difference of 71 points. Last Friday, the representative of the Cherokee Nation Business, Dustin McDaniel, filed a written statement accusing Mr. Rice of making a biased decision in Gulfside's favor. The gambling regulatory body of the state addressed the affidavit by scheduling a meeting for June 22nd.
At the meeting, which took place at the beginning of the week, Mr. Rice continued to state that he scored fairly, although he acknowledged that the other Commission members' scores were different. He claimed that he had not voted in a way that would intentionally harm either one of the contenders for the Pope County's casino operating license.
Several Choices Available to the Racing Commission to Solve the Problem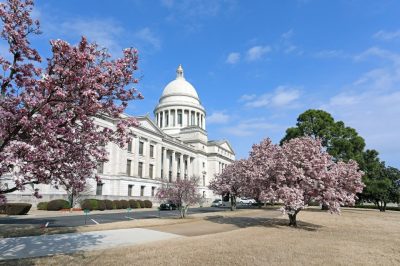 The Racing Commission decided to wait before making a final decision whom to grant the casino license to. The commissioners, however, approved the motion of their colleague Mark Lamberth to direct the office of the Republican Attorney General Leslie Rutledge and attorneys in an attempt for the two competitors to reach an agreement.
According to the Arkansas Racing Commission's Chairman Alex Lieblong, the two parties should be given an opportunity to discuss the situation together with the office of the state's attorney general and see whether they can come up with some kind of an agreement, so it is fair to both companies.
Of course, the state's gambling regulatory body could decide to exclude the scores given by Commissioner Rice. It could also initiate another score to see what results would the applicants get now or it could also hire an independent consultant to score the two companies. If a third-party consultant is entitled to the responsibility to score the applicants, the commissioners would be given the right to make the final decision. If the watchdog decides to take advantage of any of the last two options, it would be required to issue new rules – a process that could take between 90 days and six months.