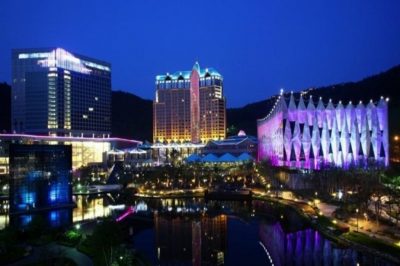 Kangwon Land's promoter has made a decision to put off the reopening of the main casino floor because of an increase in the number of Covid-19 cases in the country.
The casino resort, which is currently the only venue where South Korean nationals are permitted to legally gamble, temporarily ceased operation on February 23rd in order to prevent the further spreading of the coronavirus infection across the country. However, the shutdown period in South Korea has been extended several times, so the casino was unable to reopen at least one part of its operations until May 8th.
Apart from the property's main casino floor, more areas of the gaming venue in the Kangwon Land resort were set to resume operation starting on May 28th. According to media reports, these plans were put on hold after a meeting of company executives that took place yesterday and the casino operator has now delayed the schedule.
The reason for the delay was the fact that the largest daily surge in Covid-19 infections in seven weeks was reported in South Korea, as one of the largest e-commerce companies in the country fought a coronavirus outbreak linked to one of its logistics facilities that now remains shut. According to data from the Korea Centres for Disease Control and Prevention, the 40 new cases that were reported on May 26th represented the biggest daily surge of Covid-19 cases since April 8th.
Kangwon Land Operators Reveal Massive Q1 Loss Due to Coronavirus Shutdown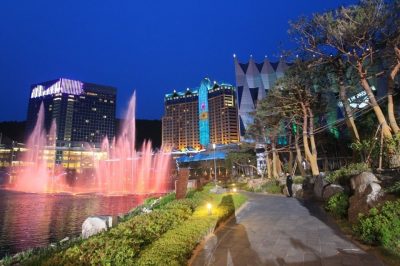 Earlier this week, Kangwon Land announced intentions to open parts of its main gaming floor as of May 28th in what it described as "pilot operation" that has been subject to an emergency suspension. The executives of the casino, which resumed operations of its VIP floor on May 8th, are set to revisit the decision in the coming weeks in regard to the national authorities' advice.
Since its re-opening at the beginning of May, the VIP floor of Kangwon Land has been operating with a number of restrictions and social distancing measures in place to ensure a safe gambling environment for both casino patrons and staff members. Under the changes made to its scheme of operation earlier in May, the casino can now be open for 20 hours a day, and a total of 180 gaming tables are now open.
Recently, the gambling operator revealed a KRW156.12-billion loss for the first quarter ending March 31st, 2020 citing a 37.5% sales decline due to the coronavirus outbreak as the main reason for the loss. In comparison, it generated a KRW102.4-billion profit in the same quarter a year earlier. The only casino that allows South Korean national to gamble experienced a lengthy closure of about 11 weeks and only a restricted number of the resort's operations were resumed, with most of its facilities still remaining shut.