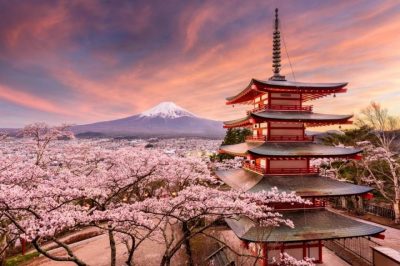 Japan's government approved on Friday the resignation of a senior prosecutor after he admitted to having played mahjong for money at a private home in Tokyo, thus ignoring the current coronavirus-driven state of emergency. Hiromu Kurokawa, who is believed to have close ties to Prime Minister Shinzo Abe, stepped down as head of the Tokyo High Public Prosecutors Office on Thursday.
The scandal unfolded quickly following a Thursday report in the Shukan Bunshun weekly magazine that Japan's second-highest ranking prosecutor had betted money while playing mahjong with newspaper reporters on May 1 and May 13. The game sessions, held at the home of a Sankei Shimbun reporter, also included another employee of the right-leaning Sankei paper and a former reporter for the left-leaning Asahi Shimbun paper.
When confronted by the Justice Ministry about the allegations, Kurokawa admitted to wagering money on mahjong while the nation was in a state of emergency due to the novel coronavirus pandemic. After Tokyo and several other prefectures declared a state of emergency on April 7, authorities urged businesses to close down temporarily and people to stay at home as much as possible.
Hiromu Kurokawa's actions, which were described as extremely inappropriate by Cabinet members, ignored the public health guidelines and the main social distancing principles introduced as part of the anti-pandemic measures. Moreover, Kurokawa participated in unauthorized gambling activities, which are prohibited by Japanese law and punishable with a fine of up to 500,000 yen (approx. US$4,652).
On Thursday, Justice Minister Masako Mori apologized for the senior prosecutor's behavior, expressing her regret. She told reporters that as the minister in charge, she felt responsible for "causing anger and anxiety" and offered her apologies for "undermining public trust" in the administration. Mori added that she also offered to step down from her position but Prime Minister Abe asked to remain.
Not the First Controversy Involving Kurokawa's Name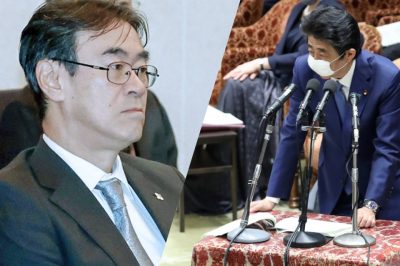 The resignation of the Tokyo High Public Prosecutors Office chief comes after earlier this year, his name was involved in yet another controversy.
In late January, the Cabinet allowed Hiromu Kurokawa to remain at his post after he reached the retirement age for public prosecutors, which is 63. The government wanted to raise the retirement age for this position to 66 and since this violated the Public Prosecutor's Office Act, it looked at revising the legislation.
Following strong criticisms, Abe's administration, however, decided not to enact the bill during the current Diet session. Still, this legislative fiasco and political turmoil led to public outcry and concerns that the government could start interpreting laws in any way it wants. Many also speculated that the Cabinet wanted Kurokawa to succeed Prosecutor General Nobuo Inada, who is retiring in July.