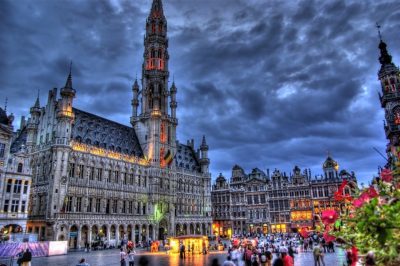 Earlier this week, the gambling regulatory body of Belgium impose new deposit limits for online gambling operations as part of its efforts to make sure local people do not get carried away in gambling while staying at home during the Covid-19 crisis.
April 6th saw the Belgian Gaming Commission (BGC) unveil its decision to impose a maximum limit on weekly deposits on online gambling services. As a result, customers of gambling websites licensed in the country would be permitted to place a maximum of €500 in weekly deposits across all licensed gambling sites.
For the time being, there is no way for customers to boost the maximum €500 limit but they can apply for a lower limit to be imposed. Such a reduction can be requested through each gambling website and would be made with immediate effect. The initial €500 maximum limit can later be restored if a player wants to but the change would take effect three days after the request so that Belgian gamblers are prevented from chasing losses.
The decision for the new online betting limit was made not long after the Belgian gambling watchdog issued advice to players on how to deal with their temptation to fill the void during the self-isolation during the coronavirus shutdown with compulsive gambling.
BGC Primarily Aims at Customer Protection from Gambling-Related Harm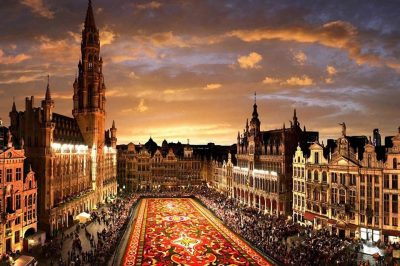 Currently, the Belgian Gaming Commission remains focused on the activities of its licensees offering online gambling services considering the massive shutdown of brick-and-mortar gambling options in the country, including casino venues, retail betting offices, slots halls, betting kiosks and cafes, newsagents, etc. The gambling watchdog is now primarily aimed at preventing gambling-related harm from being inflicted on local consumers could be trying to fill the void at the conditions of the lockdown in the country.
Last week, the gambling regulator of the country announced its decision to extend the retail shutdown imposed on the sector to April 19th following the Belgium Government's guidance. Considering the fact that retail operators are currently closed, the Government has also offered them to take advantage of an option allowing them to request tax breaks worth 1/12 of their annual fee for each month during the lockdown.
Brick-and-mortar gambling hubs have been seriously affected by the shutdown and the postponement and cancellation of all major sports events worldwide because of the Covid-19 pandemic, with many of them having already making an assessment of the possible impact that the measure would have on its operations.
Recently, Magali Clavie was appointed as head of the BGC, taking over from Etienne Marique. The new chair of the gambling regulatory body has already established a goal of helping the regulatory body evolve into a better version of itself, with a primary focus on customer protection and qualitative control of a strictly regulated gambling industry in Belgium.