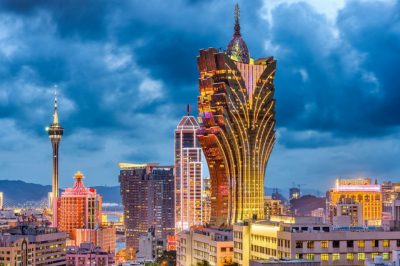 Macau has seen only 250,000 visitors following the resumption of casino gaming after the local government has kept some stricter restrictions in the autonomous region on the south coast of China mainland due to the coronavirus pandemic. The number of visitors represents a 92% decline from the average number of people who arrived in Macau on a monthly basis in 2019.
According to some data provided to Inside Asian Gaming by the Public Police Force of Macau, there has been a massive drop in the number of visitor arrivals in the largest Asian gambling hub because of the coronavirus infection outbreak. The number went down from around 36,000 on January 27th to only 2,600 on February 11th in the middle of the 15-day closure imposed by the authorities on all casino venues in Macau.
There was a trend of a slow increase in the number of tourists who visited the gambling hub after Macau casinos resumed operations on February 20th. A little over a week ago, on March 14th, the number of visitors in the largest Asian gambling hub reached a high of 16,000, but it once again went downwards following the announcement of the SAR government that it decided to suspend foreign visitors from arriving into Macau as of March 18th.
In comparison, the average number of visitors in the gambling hub was 108,000 per day in 2019.
Macau Casino Industry Experienced an Unprecedented Closure Due to Coronavirus Breakout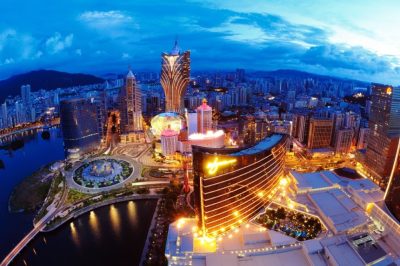 According to data from the Statistics and Census Bureau, a significant 95.6% decline year-on-year was registered in February to only 156,394 visitor arrivals.
In February 2020, the number of same-day visitors and visitors who stayed over the night in Macau had plummeted by 96% and 95%, respectively, despite the fact that the average length of travelers' stay rose by 1.8 to 2.8 days. The increase was mainly attributable to visitors from mainland China.
The total number of people who visited Macau in the first two months of 2020 was 3,006,859, a figure representing a 56.9% decline year-on-year.
As mentioned above, the sharp decline in the number of people who visited the largest Asian gambling hub was due to the unprecedented closure of the city's casino industry following the outbreak and quick spreading of the deadly coronavirus. The closure of the local casino businesses started on February 5th, with the reopening of the casinos allowed on March 20th.
All gambling companies were given a 30-day period to resume their respective gambling venues, with this period aimed at work as a buffer throughout a period when most casinos revealed they did not expect much visitor traffic right after the forced closures of the facilities due to Covid-19. These expectations turned out to be true, with the number of visitors to the Asian gambling hub suffering an enormous decline.