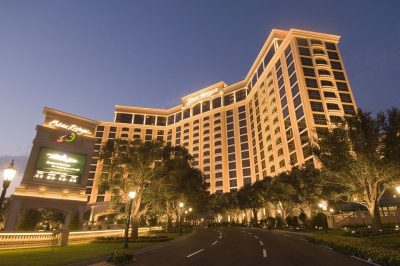 Until recently, March has been considered as the best time for Coast casinos, with all resort hotels, sports betting operators and restaurants preparing for the March Madness hype.
Instead, rising concerns over the quick spread of the Covid-19 infection have made customers start canceling their reservations, and casinos experiencing closures and warning their employees of possible layoffs.
A couple of days ago, a copy of an e-mail sent by Bill Hornbuckle, President and COO of MGM Resorts, to the company's employees was published by media outlets. According to the letter, layoffs and furloughs would start this week, as properties of MGM were being suspended at a variety of establishments, including, food and beverage outlets, clubs and night clubs, fitness centers, salons and spas.
The Beau Rivage Resort & Casino in Biloxi, which is among the assets of MGM Resorts, confirmed that a layoff process had already started and pledged to provide information on the matter. On March 15th, MGM Resorts revealed that it would close all of its casino venues situated in the Las Vegas Strip on the next day. Similar measures have already been taken by other gambling operators as part of the measures aimed at preventing the coronavirus infection from spreading and affecting more people.
Coast Casinos Shut Operations Down as Part of Covid-19 Prevention Measures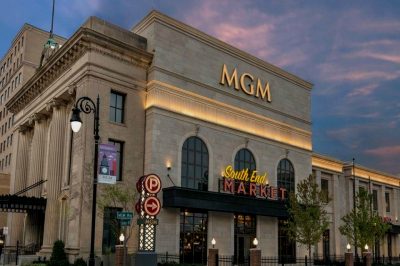 Individuals who work at the casinos have shared that the extensive measures against the spread of Covid-19, including layoffs, have been found concerning by many of their coworkers, as people have been wondering what they would do if they are among the dismissed casino employees.
According to people close to the situation, who asked not to be named, the cooks and wait staff at the Beau Rivage casino were among the employees who were notified they would be laid off as part of the measures.
As mentioned above, some other coast casino companies have also implemented stricter measures in order to tackle the further spread of the coronavirus infection. The CEO of the Scarlet Pearl Casino has explained that if the gambling regulatory body insists on a mandatory shutdown of the gambling venues, the casino would continue to pay wages salaries, medical benefits, etc. to its employees. Ms. LouAnn Pappas further noted that if certain departments are closed, the people employed there would get compensations.
One of the largest casino operators, Penn National Gaming, has already closed some of its casinos in US states where casino regulatory bodies have called for the shutdown as part of the state measures for battling the coronavirus infection spread. As it became clear from a press release that the company issued in Pennsylvania, Penn National intends to continue to pay the wages and benefits of its customers through the end of March 2020.