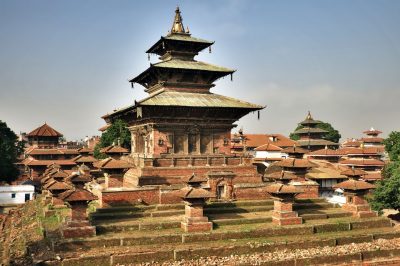 One of the subsidiaries of Delta Corp., Deltin Group has unveiled a new gambling house as part of the Marriott Hotel in partnership with Everest Hospitality and Hotel Pvt. Ltd. The gambling venue is hosted in Kathmandu Naxal Nepal and is launched as the first International Venue Deltin Casino at the hotel. The launch has come at a time when Nepal is making efforts to expand its tourism sector by offering a wide range of options in order to boost the local economy.
The group has revealed that the casino launch is aimed at offering first-class casino services on the territory of Nepal. The South Asian country, on the other hand, is on the pursuit of becoming a more popular destination for travelers from all over the world, and the addition of a casino venue has been seen not only as an attraction but also as a way for the Nepalese economy to get fresh revenue.
The establishment of the casino venue has been officially confirmed by the President and CEO of Deltin Group, Anil Malani, who noted that the two companies are sharing professionalism and excellence in service as common values. The roll-out of Nepal's Marriott Hotel casino is considered an important establishment that would add to the foreign direct investment and also contribute to the growth of the country's economy.
New Casino Opening Comes as Part of Nepal Government to Attract More Tourists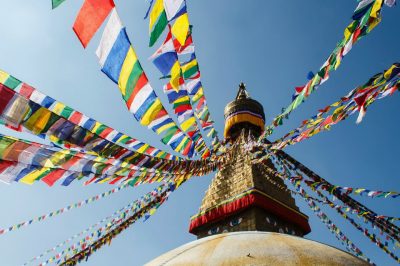 As mentioned above, the addition of the casino venue will bring in new entertainment attractions to visitors of Nepal, as well as a range of other activities that are expected to make the country more popular among tourists from all over the world.
The casino, along with other initiatives, has been unveiled as part of the "Visit Nepal Year 2020" plan of the local government. The plan includes a variety of new endeavors that are aimed at making Nepal more popular as a tourist destination, including visits to local religious sites, new festivals and events, mountain bike trails, etc.
Deltin Group was officially granted the casino operating license for the newly-announced venue early in January 2020. The gambling house became operational on February 8th. As mentioned above, the casino was established in a partnership between Marriott and the gaming and hospitality group. The collaboration between the two companies started more than two years earlier, with their efforts being particularly aimed at the addition of the casino to the hotel chain after reaching an agreement with Everest Hospitality to lease part of the property.
According to the companies' announcement, 250 local residents are set to be employed at the casino venue, with them having passed special training under international supervision to make sure they are suitable to handle the requirements of the international gambling market.