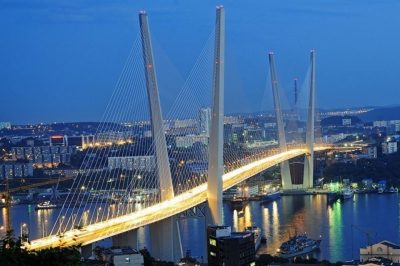 The regional government of Primorsky Krai is focused on making an overall of 11 casino properties operational by 2023, as it became clear after the latest announcement regarding the upcoming openings of no less than two casino resorts in 2021.
The plans of the local government to see the far-east Primorye Integrated Entertainment Zone host up to 11 casino resorts have been revealed by a senior official in Primorsky Krai.
Konstantin Shestakov, the acting vice governor, has confirmed that the regional government is willing to make a total of 11 casino resorts operational by 2023. Mr. Shestakov further explained that seven different countries, including Russia, China, South Korea, Cambodia and Hong Kong, have so far made investments amounting to RUB78.5 billion in the Integrated Entertainment Zone of Primorye. The vice governor also shared that the final stage of construction of two new casino and entertainment complexes had already started.
Mr. Shestakov further shared that a Cambodian investor is approaching the completion of an 11-story hotel that also features a casino and a concert hall, while another investor from Russia – Shabhala CJSC – is set to tentatively launch its casino venue in March 2020. According to him, the construction process is almost finished.
Only One Casino Resort Operates in Primorye, Russian Government Approves New Casino Zone in Crimea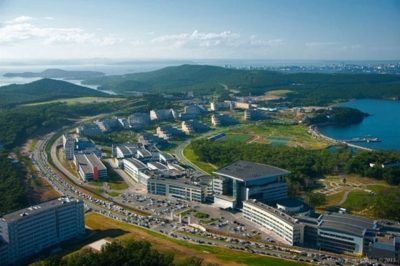 The first phase of Naga Vladivostok was set to be opened by NagaCorp over the first six months of 2020. The company, however, has recently revealed that the Naga Vladivostok project is likely to face additional delays because of a change of construction contractor.
Currently, there is only one casino resort that is operational in the Primorye Integrated Entertainment Zone. Tigre de Cristal started operation in October 2015. In May 2019, the executive director of the casino promoter Summit Ascent Holdings, Eric Landheer, explained that the gambling venue was set to unveil some additional gaming space. He further noted that other amenities are also set to be added to the property as part of the unveiled expansion.
The estimated cost of Tigre de Cristal's Phase 2A was around $200 million. According to preliminary announced plans, the second phase of casino expansion is set to include the addition of 350 hotel rooms, restaurants, an indoor beach club, shopping area, as well as exhibition and convention space. As mentioned above, the expansion of the gambling venue is set to also include some additional gambling areas, including 300 slot machines, 25 mass-market tables and 50 more VIP gaming tables.
Phase 2B of the expansion is estimated at about $200-$300 million. It would include an all-suite hotel with 150 rooms that are set to be primarily aimed at premium and VIP customers.
As previously announced by the Russian Government, the authorities have already given the green light to a new casino zone in the Republic of Crimea. Only a few months ago, in October 2019, Russian Prime Minister Dmitry Medvedev signed legislation under which the establishment of the so-called Golden Coast gaming zone was formally set. According to preliminary plans, the first casino is the Golden Coast gaming zone will start operation by 2022.