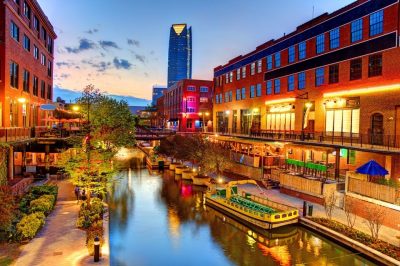 Late yesterday, Kevin Stitt, the Governor of Oklahoma, asked a federal judge to make tribal casinos in the state stop offering the majority of the table and electronic games that are available in casinos.
Furthermore, in the court filing, Governor Stitt's attorneys asked the judge to outlaw the Oklahoma-based Indian tribes' operation of Class III electronic games by categorising them as illegal. They also shared that a trust should be set up for the state to make it possible for it to receive the share of revenue from tribal operations of the games while the court action is still going on.
The filing came in response to a lawsuit that the Cherokee, Chickasaw and Choctaw Indian tribes, which are currently the three most powerful Native American tribes in Oklahoma, filed while looking for clarity over a dispute they have been having with the state's Governor over gambling issues.
Mr. Stitt has been claiming that the gambling compacts – the agreements between the Oklahoma state and the local Indian tribes – expired on January 1st, 2020. According to him, the expiry date has made the casino gambling offerings of the tribes illegal. The Governor, however, has expressed readiness to renegotiate the compacts in case the state is provided with a bigger share of the revenue.
Oklahoma Governor Stitt Wants to Boost Gambling Exclusivity Fees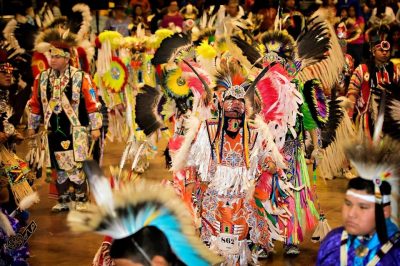 Under the existing compacts between the Native American tribes and the state of Oklahoma, which have been given the green light in 2004 by state voters, the Indian tribes that offer gambling services here are required to pay the state an exclusivity fee of between 4% and 10% in return to the right to operate casinos. According to reports, the fees generated almost $139 million for Oklahoma coffers in the 2018 fiscal year, most of which have been used for funding education projects.
Governor Stitt has revealed that he is willing to ink a new compact with the tribes in order to be able to more equitably allocate fees that the state gets from gambling operators. Over 30 tribes are currently offering gambling services to local customers and visitors of Oklahoma.
Apart from that, Mr. Stitt also wants to implement the new requirements under which vendors are not allowed to surpass the national market rates. Also, Oklahoma's Governor shared his intentions to opt-out of a contract with a law firm based out of state that he originally planned to hire to represent him in court and will instead hire two local law firms for the job.
A senior counsel for one of the three Indian Tribal nations involved in the court battle, Stephen Greetham, released a statement to share his delight with the Governor's decision not to put off the proceedings.