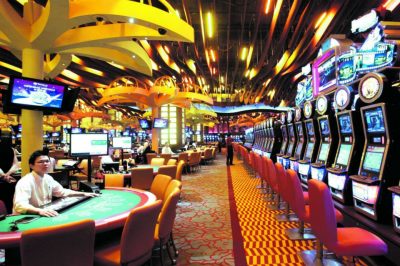 The Cambodian Finance Ministry reported that the country's authorities have succeeded to cease all registered online and arcade gambling operations in 91 casino venues.
Back on August 18th, 2019, a directive suspending all online and arcade gambling services in the country by the end of the year was officially issued by Cambodia's Prime Minister Hun Sen. The measure was taken due to some licensed online gambling operations were breaking the law through their games and threatened players who were unable to pay their debts back.
The ban on the arcade and online gambling activities in the country came into effect on January 1st. Since then, a joint committee composed of officers of the National Police and the National Military Police and Finance and Interior Ministry officials has started an inspection of all Cambodian casinos that offer online gambling. As revealed by one of the Ministry officials, a total of 91 casinos that offered arcade and online gambling have stopped operations as of January 8th.
The deputy director-general of the financial industry department at the Ministry, Ros Phearun, shared that the authorities plan to continue monitoring all casino venues in Cambodia to check whether they start offering online gambling operations again. As explained by Mr. Phearun, some casinos are probably to continue operation for a couple of months to see whether they can stay profitable, but most of them would probably fully cease their businesses.
Online and Arcade Gambling Ban Would Hardly Affect Cambodian Economy, Officials Predict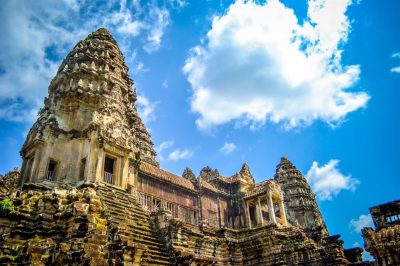 Currently, there are 118 licensed casinos on the territory of Cambodia. To date, none of them offers arcade and online games.
According to data provided by Mr. Phearun, most of the casino venues situated in Sihanoukville used to offer online gambling before the implementation of the ban. He, however, does not believe that the ban and the subsequent closures would have a considerable negative effect on the economy and employment of Cambodia. On the contrary, Mr. Phearun shared that people who used to work in local casinos would be perfectly able to start other jobs.
Last week, the director of the labor department in the Preah Sihanouk province of Cambodia, Yov Khemara, reported that over 7,700 people were laid-off as a result of the arcade and online gambling ban after only 33 casinos ceased operations.
A spokesperson for the Preah Sihanouk Provincial Hall yesterday revealed that casino inspections are still being carried out by provincial authorities. He also noted that the workers who have been left unemployed would receive their payments.
The arcade and online gambling ban imposed by the Government was welcomed by a program manager of Alliance of Labor and Human Rights, Khun Tharo. According to him, the practice is used by many countries around the globe and such measures would be positive for Cambodia, as it would help it reduce crimes such as money laundering and kidnappings.