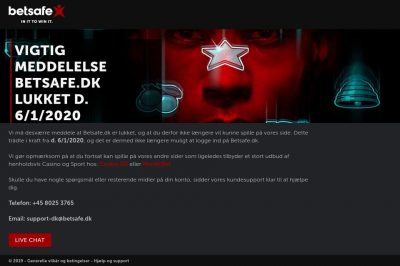 The beginning of the week saw the Swedish gambling operator Betsson AB announce its decision to cease operation of its Betsafe brand's website on the Danish market. According to specialists, the move has been fuelled by the upcoming tax increase in the Danish gambling sector.
Nevertheless the change is not set to happen for at least a year, it is already taken its first victim, with a notice placed on the home page of the Danish-facing website of the Betsafe brand to informs local customers that they would no longer be able to play there. As revealed by Betsafe, the decision for the website's operation closure came into effect from January 6th, 2020.
The home page notice, however, informs Danish customers that they are still able to play on other casino and sports betting sites owned by Betsson AB – Casino.dk and NordicBet, respectively. The announcement also urges all Betsafe customers to contact customer support should they have any questions or need more information about their funds.
As confirmed by Betsson's CEO Pontus Lindwall for the Swedish financial media Di, the company had made a decision to withdraw its Betsafe brand from the regulated online gambling market of Denmark because of the expected tax increase that has already been announced for the sector. As Mr. Lindwall revealed, the Swedish gambling company prefers to invest only in its prominent brands in the Danish sector.
Danish Government Plans to Officially Implement 8% Online Tax Increase in 2021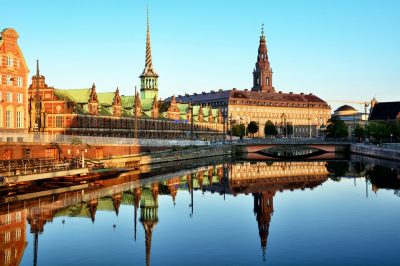 As CasinoGamesPro already reported in December 2019, the Government of Denmark announced its plans to roll out an online gambling tax increase in a move that is expected to help it generate some extra money for the coffers every year. According to Di.se, the Danish state expects to see a tax revenue increase by about DKK150 million.
Under the 8% tax increase, online gambling companies that hold Danish license would have to pay 28% of their gross gaming revenue (GGR) from 2021, when the newly-announced tax rates are set to come into effect. This has been the first-ever change in the country's online gambling tax rate since the legalization of the iGambling sector in 2012.
At the time when the change was announced, the Government justified the decision with the reminder that the local land-base gambling sector is already subject to much higher revenue taxes. For example, casinos have to pay a 45% tax on their revenue, while there are also some additional taxes imposed on casino operators whose gambling revenue surpasses the DKK4-million threshold.
Despite the Betsafe withdrawal from the country, Mr. Lindwall shared that the gambling operator did not expect a decline in its Danish market revenue following the closure of Betsafe.dk. He highlighted the late-2019 launch of the NordicBet website that is especially aimed at the local market and has managed to prove itself as a competitive one.