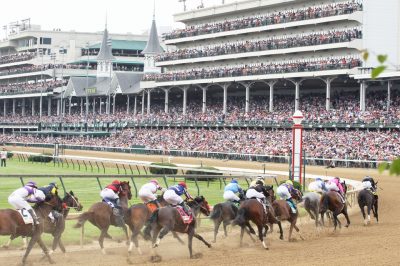 This week, Churchill Downs Racetrack revealed several capital investments that it believes would create an unmatched variety of new VIP customer experience. The aforementioned investments would include the construction of a hotel and historical racing machine facility, as well as a permanent stadium seating. A renovation of Millionaires Row is also planned.
As the company revealed, the investment project is worth $300 million and is set to start in December after it receives final approval. It is expected to be completed at the end of 2021. As part of the development, the first turn of the racetrack, which is situated on a 190-acre space, will be transformed in a way that is aimed at providing the best experience to the facility's visitors.
A 7-story hotel featuring 156 rooms is also planned to be constructed. Apart from the regular housing and hospitality options, the facility will also feature a ballroom situated on a 27,000-square-foot area, a Penthouse banquet room, as well as a number of meeting and event spaces.
The president of Churchill Downs Racetrack, Kevin Flanery, said that the operator took the venue's design into great consideration in order to make sure that the addition of the new facilities would not only be seamless but would also complement the historic racetrack. Mr. Flanery further noted that the operator is aimed to see the venue bring some benefit for the entire community and visitors of Louiseville.
Kentucky Tourism Development Finance Authority Set to Give Final Approval to the Project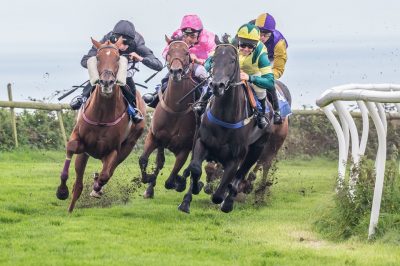 The non-gambling facilities which are set to be built are projected to provide employment for 600 construction workers. In addition, about 300 new permanent jobs are set to be created at the time the project is completed.
So far, Churchill Downs has been given preliminary approval for Tourism Development Act incentives under which the project has been provided with the chance to proceed further. As mentioned above, the Kentucky Tourism Development Finance Authority is expected to give its final approval to the project in November.
Apart from the standard housing services, the new hotel will also include a sports bar, an HRM gaming floor with 900 electronic gambling machines, a special lounge for VIP customers, as well as several dining venues. The existing Section 111 would provide exclusive Derby Week hospitality access for 3,400 visitors in addition to the regular hospitality options for the venue's customers during the entire year.
As mentioned above, a new permanent covered stadium featuring 4,700 seats is set to replace the temporary grandstands with 3,300 seats. Approximately 5,500 new reserved seating options would be provided by the project for the Kentucky Derby and Oaks. The President of the Churchill Downs Racetrack confirmed that the renovation works are scheduled to begin in December 2019.