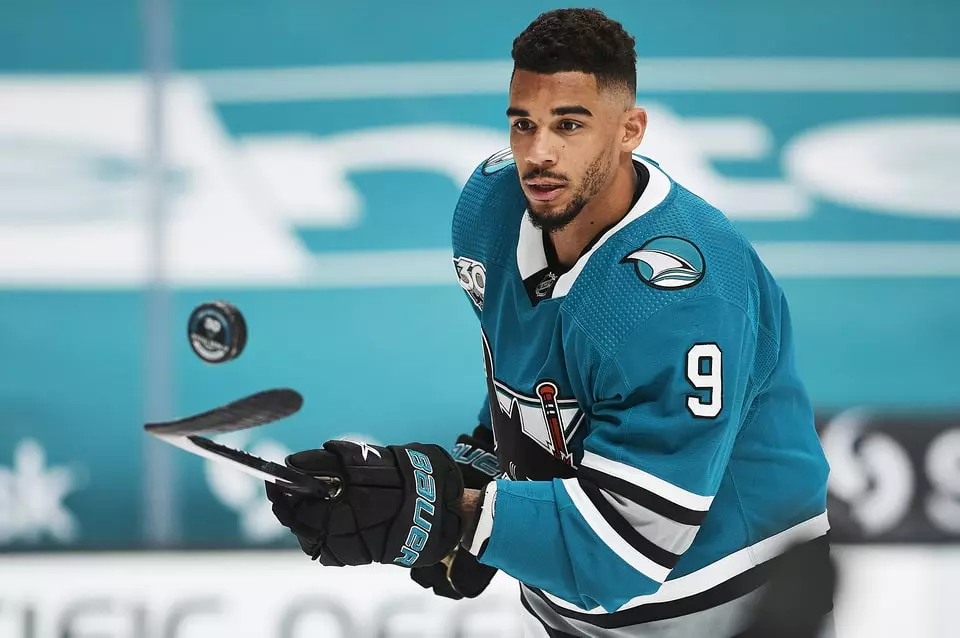 After having his first practice with the minor league affiliate of the San Jose Sharks earlier this week, the club's Evander Kane denied an alleged rift with his teammates, saying there was a good plan in place for his official return to the National Hockey League (NHL).
The 30-year-old player completed his 21-game suspension for violating the coronavirus pandemic protocols of the NHL. As it was revealed by a number of sources with knowledge of the situation, the suspension was imposed on Evander Kane after he submitted a fake vaccination certificate to the San Jose Sharks and the National Hockey League.
On November 28th, Kane was removed from the team and assigned to the AHL San Jose Barracuda after he was not claimed by any team. At the end of November, the player appeared in his first practice with the Barracuda and explained that he would leave it to Dan Milstein, who is his new agent, and the San Jose Sharks to decide on the next steps of his career in the NHL.
Kane, however, refused to provide more detailed information on his Covid-19 vaccination card scandal. He only said he served the 21-game suspension and is now back. The forward also added that he is now fully vaccinated.
NHL Found No Evidence of Alleged Violation of the League's Gambling Rules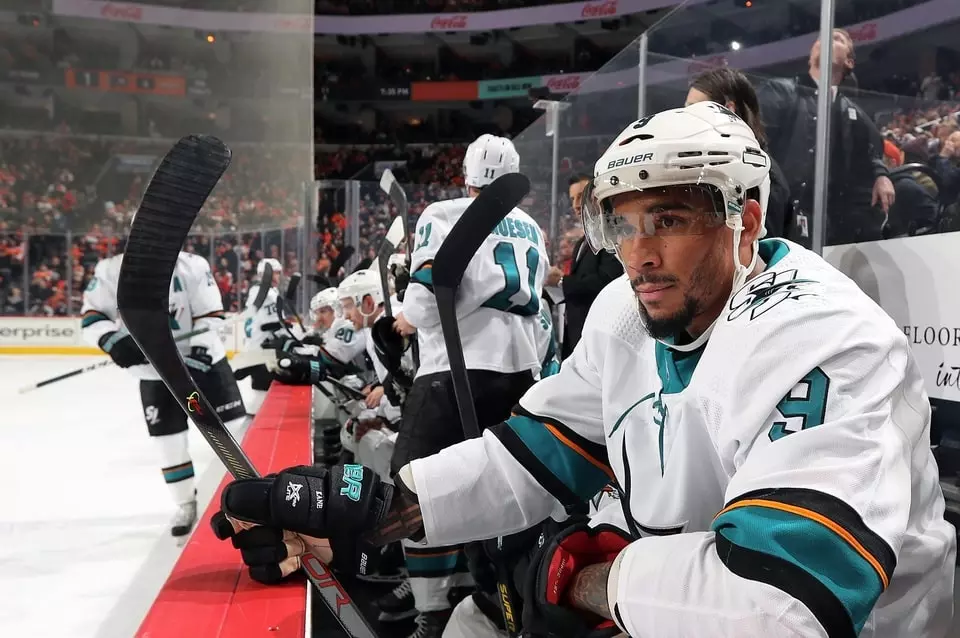 As mentioned above, the team of San Jose Sharks did not bring the 30-year-old forward to their training camp before he was removed from the roster by the recent game suspension. There have been multiple media reports that Kane's teammates were unwilling to accept him back in their locker room. He explained he was surprised by the rumors, saying that, in his opinion, there had been a misconception of the entire team or a number of players but confirmed he had not been in contact with any of his teammates over the past month.
The 21-game suspension is only one of the setbacks that Evander Kane has been facing for the last few months.
The National Hockey League investigated the allegations of domestic assault, which were made by Anna Kane, the forward's estranged wife, in her divorce filing. As CasinoGamesPro reported in August, Mrs. Kane also accused her husband of placing bets on NHL games and affecting the results of San Jose Sharks' games in return for some financial benefit. Those claims were also investigated by the League but there has not been any evidence that Evander Kane had placed wagers on hockey matches. Such betting is currently banned by the NHL league rules.
The player rejected the accusations, saying they were false. He also shared that it had been hard for him to be associated with such illegal activity at the time. Evander Kane revealed that the NHL initiated a thorough investigation, which included interviews with a number of people, but confirmed that the probe had found nothing against him.