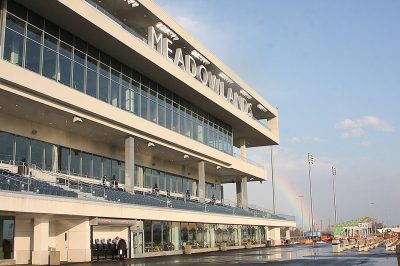 New Jersey predicted it and is now reaping the benefits from sports wagering legalization as it is able to provide excellent rates of revenue for the developers exploring the field. Over the span of one month, Meadowlands Racetrack managed to witness a significant revenue generated, bringing a fair share of $75,415 per day of operation. These rates far surpass the performance of Atlantic City sports wagering operation at least for the moment.
This week shed more light on the sports wagering field of one of the avid supporters, New Jersey state. Previously stated projections claimed that devising a framework for it would be of great benefit for the region and the state economy. This proved to be true following the first month of sports betting operation for several facilities across the state, as it has been confirmed by the revenue information issued by New Jersey Division of Gaming Enforcement.
Some $57.1 million has been generated through the gaming offering over June and July. Over the 31 days of July, some $40.7 million has been amassed. Meadowlands was undoubtedly the most successful among sports wagering facilities with gross gaming revenue reaching $1,357,477, the largest among all five venues providing sports betting. As it is stated in the set of rules, the state appoints a 8.5-percent tax on the revenue which brought some $115,386 to New Jersey's coffers. This has marked an excellent performance for the race track which commenced sports betting offering exactly one month ago.
Teaming up with Fan Duel as a leading provider of the platform for wagering on sports events at the special Victory Sports Bar. The location itself welcomes all patrons at a venue which very much resembles a luxurious club which predisposes people to relax and enjoy the wide range of offerings up for grabs. FanDuel has made sure its offerings are well-dispersed across the 5,300-square-foot venue which features a total of 10 tellers and some 27 televisions making the experience a well-rounded one.
Meadowlands Beats Atlantic City Casinos' Performance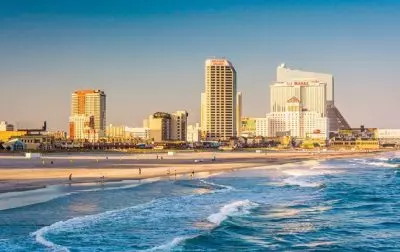 The Daily Fantasy Sports operator has ventured into this new field of operation and so far the move has proven to be a success for all parties involved in it. What should be taken into account, is the fact that operation at the venue commenced after the 2018 FIFA World Cup final, meaning that Meadowlands could not capitalize on the major sport championship, and yet revenues are through the roof. However, the location launched legal sports wagering in time for Meadowlands Pace, which in addition to its proximity to New York State not offering such gaming, witnessed success.
Following it closely when it comes to gross gaming revenue is the renovated Ocean Resorts Casino which managed to amass some $1,036,766 throughout its operation teaming up with another sport betting giant, William Hill. This is the company's second partnership in New Jersey, as Monmouth Park's sports book is also provided by it. The thoroughbred horseracing in Oceanport pioneered sports wagering in the state on 14th June, exactly a month after PASPA's overturning. For this period of time, the location could not witness considerable profitability with $856,280 ranking it third among five venues in operation.
The venue was in operation in time for the major football congregation and yet the gross gaming revenue could not surpass that of Meadowlands. In addition to that, there were two other casino venues operating sports books, ranking fourth and fifth on a state level. Borgata Hotel Casino and Spa which became the first venue in Atlantic City to welcome sports betting in a legal manner, only half an hour after Monmouth Park managed to amass some $562,830 in legal sports betting revenue.
Bally's Atlantic City Hotel and Casino ranked lowest when it comes to gross gaming revenue and reached a total of $17,788. This could be contributed to the fact, that the location has been operating a sports book since 30th July and there has not been enough time for larger revenue amassing. Baseball was ultimately the favorite among bettors, providing them with entertainment and wagering offering. The very first day of this month brought wagering on sports events to two casino resorts to the liking of Harrah's Resorts Atlantic City, as well as Resorts Casino and Hotel.
Both venues are bracing for a serious surge in the interest towards them following this month's launch. In the meantime, the state has as many as 12 casino developers which could capitalize on sports betting in a legal manner, 7 of them already in operation. Hard Rock Hotel and Casino is also preparing for entering the sector further saturating the field in the upcoming months. All evidence points to the fact that legalizing sports betting was a wise decision which has the potential to bring Atlantic City to its glory days.