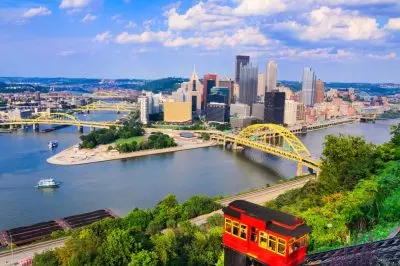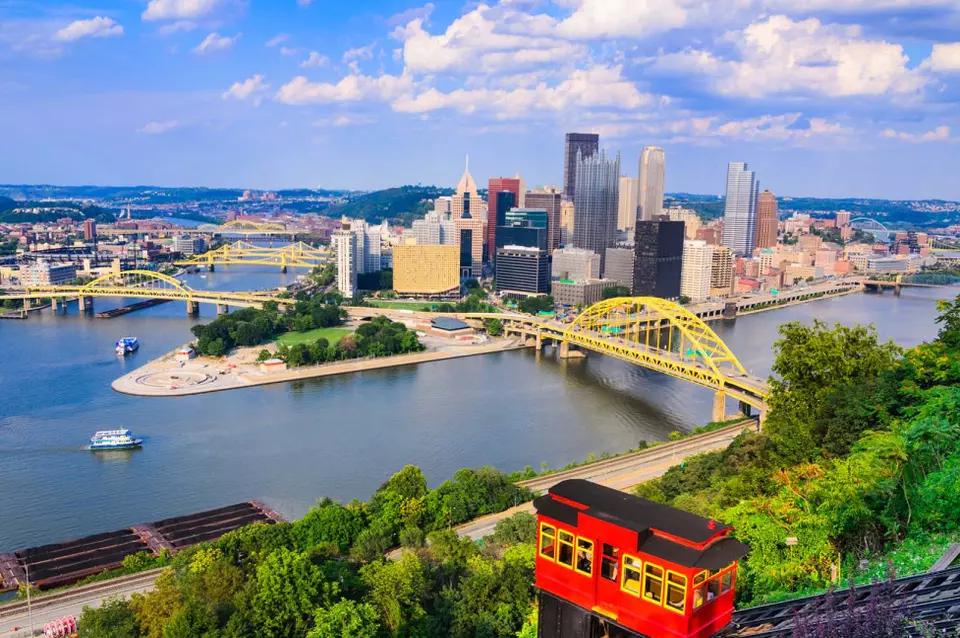 Pennsylvania has been putting a lot of work into its online gambling field, but up until this week, there had not been a considerable interest in iGaming licenses applications from local casino developers and operators. Now that the deadline for application has arrived interest has been expressed and several companies claimed their license for online gambling operation on a state level.
As many as three months were needed for the casino developers to make up their mind and move forward with their applications. Up until last week, the situation in the online gambling field of Pennsylvania was pretty quiet since neither of the 13 developers had made a move towards acquiring one of the licenses for operation worth $10 million. April was the month which witnessed the first possible date for the submission of such applications for Interactive Gaming Certificates which are supposed to guarantee casino operators and developers the chance to operate in the online field.
With Governor Tom Wolf's signature placed on the crucial papers which push forward the industry's development, the state of Pennsylvania became the fourth state to offer legal online gambling to its residents and quests. However, casino developers did not seem to be that eager to make their way into the newly established sector, maintaining their future plans in a dormant state. This first phase is able to provide them with an all-encompassing set of licensing which gives them the permission to operate table games, slot machines, and poker in the online space.
With the great potential comes great price as well which might have been the leading reason why such application delay occurred in the past several months. Just before this Monday's deadline's arrival a total of nine casino operators and developers which already oversee the operation of brick-and-mortar venues across Pennsylvania decided to file in their requests for a permit to operate iGaming activity. Among the first ones to do so was Greenwood Gaming and Entertainment which manages Parx Casino and Racetrack in Bensalem, Pennsylvania.
The developer has a lot on its plate since it is currently contemplating mini-casino construction in South Middleton Township, but, as it turns out, it would also be witnessing online gaming operation in collaboration with gaming software supplier GAN. The latter has also set foot in Atlantic City where it will manage the online gaming offerings of Ocean Resort Casino. The management of Mount Airy Casino Resort in Pocono was another developer to file in a request for a 10-million licensing which would guarantee it a spot in the field.
As for the chosen partners, there would be two of them which would join the venture are renown brands to the liking of 888poker and PokerStars. Launch of online gaming is being done in an attempt to improve the overall financial situation of the state and draw both local players and people from other neighboring states as a part of the gaming expansion which has taken over 2018.
Deadline Prompts Developer to Submit Applications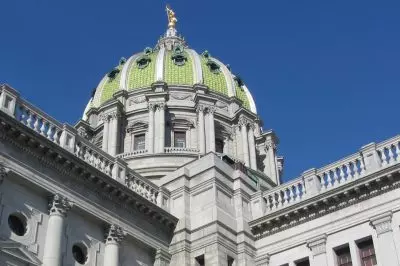 The third casino in the first batch of applicants was Stadium Casino LLP which is soon going to operate Live! Hotel and Casino Philadelphia. The venue is expected to launch operation in 2020, as it is currently under construction, but regardless of that, the developer is willing to reserve a spot, making sure it has set the ground once operation commences. Such an approach is not new to the gaming field, as every business desires to set its gaming situation in advance. Shortly after the names of the first three casino operators were known, three more submitted requests.
Rush Street Gaming is also going to bring online gaming to its patrons, striving to meet their high standards for gambling at its two gambling venues in the state. Those are Rivers Casino in Pittsburgh, while the other one is SugarHouse Casino located in Philadelphia. Now they are both safe when it comes to online offerings in the foreseeable future following the application which took place this Monday. It is possible that they would share one provider, the current one they work with being IGT.
The sixth casino developer to file in application Mountainview Thoroughbred Racing Association which oversees management of Hollywood Casino in Dauphin County. In addition to them, another three developers made their way in the future field. Sands Bethworks Gaming managing Sands Casino Resort Bethlehem requested an Interactive Gaming Certificate. The casino operator has been opposing online gaming for quite some time, but at the moment it is selling the property to Wind Creek Hospitality of Alabama which supports future online gaming.
Valley Forge Casino Resort and Harrah's Philadelphia Casino and Racetrack would also be able to provide their players with iGaming thank to the full-spectrum licensing. The overall tally comes up to nine out of thirteen casino operators which have already reserved their seats during the first phase of the Gaming licensing. This is a smart move since they utilize the discount available for the early-bird applicants.
The second 120-day phase will feature separate licenses for every gaming activity, meaning that the remaining four casino developers might not be interested in offering some of their casino games in an online form. Diversity is key when it comes to success, so this choice might prove to be the successful one, in the long run, providing players with a variety of games managed by some of the leaders in the international gaming scene.