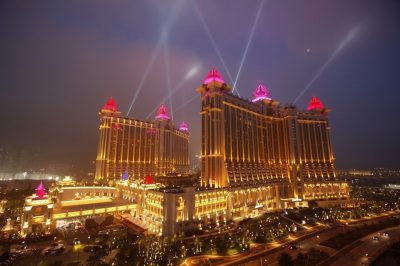 The gambling giant of Macau – Galaxy Entertainment Group – remains focused on its expansion to new markets, despite some hurdles it has been facing in Japan and the Philippines.
For almost a decade and a half, the company has managed to grow from a small casino operator to a market leader that according to Union Gaming investment bank currently generates 22.6% of gross gaming revenue. This estimate put Galaxy Entertainment ahead of its main rival, the local unit of Las Vegas Sands – Sands China – which portion of gross gaming revenue amounts to 22.3%. Wynn Macau, which is third in place, has generated a 16.3% market share.
The company has reported immense success in Macau, but this does not seem to be enough for its founder who now wants the casino giant to replicate that beyond Macau. For the time being, the company owns three casino properties in Macau – the Broadway Macau, the Galaxy Macau and StarWorld – and operates three other casinos, including Waldo, Rio and President.
Galaxy Remains Committed to Expansion Projects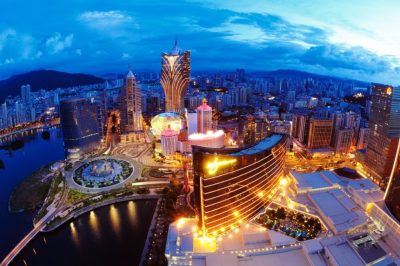 When it comes to Galaxy Entertainment's operations outside Macau, the company currently holds a 5% stake in Wynn Resorts. In addition, a 5% stake is also owned by the company in Société des Bains de Mer (SBM).
A year ago, Galaxy Entertainment declared its determination to enter the Japanese gambling market by getting a casino license from the competent authorities. At the time the company did that, it also became clear that a number of gambling and casino behemoths, including Melco Resorts & Entertainment, Wynn Resorts and MGM Resorts, were willing to establish integrated casino resorts on the territory of Japan, with all of them being interested in getting as much as they can of the sector which saw the legalization of casino gambling at the end of 2016.
So, the gambling behemoth got into a joint venture with SBM in an attempt to get an official permission for developing an integrated casino resort in the country.
On the other hand, Galaxy Entertainment is still eager to see expansion in the Philippines in spite of the six-month closure of the island of Boracay. The company has revealed a $500-million joint venture project for a casino hotel resort there.
The Philippine project, however, soon got complicated. Although the national gambling regulatory body provided Galaxy Entertainment with a provisional gaming license at the end of March 2018 after joining forces with Leisure & Resorts World, it faced the opposition of a number of authorities and environmentalists. The President Rodrigo Duterte's decision to announce that the country's Government would not allow any casinos to be built in Boracay came as a surprise. Still, at the time when Galaxy announced its quarterly results yesterday, it reiterated its willingness to expand in the Philippines.