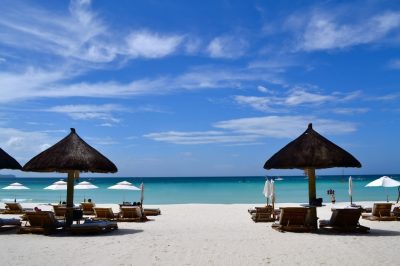 The gaming regulator of the Philippines revealed that the PHP500-million integrated casino resort project of Galaxy Entertainment Group in the country's most popular holiday destination – the island of Boracay – was put on hold until the Macau-based operator is able to convince the president that the project would be beneficial for the region.
As Reuters reports, this is the first time when the Philippine Amusement and Gaming Corp (PAGCOR), which currently serves as country's gambling regulatory body, has provided a straight-forward information on the integrated casino resort project's status. According to local media reports, earlier, the regulator had explained that no final confirmation was provided about the status of the Boracay casino of Galaxy Entertainment, even after the spokesman Harry Rogue revealed that no new casino would be given the green light on the island.
Previously, the Macau gambling operator has been given a provisional license by PAGCOR. Still, as the presidential spokesman Rogue explained earlier in April, the company would not be able to build its casino project in Boracay. Mr. Rogue has also shared that President Rodrigo Duterte had not issued an order to allow a new casino to be established on the island, which has been among the most popular tourist destinations in the country.
Boracay Island to Be Closed for Environmental Clean-Up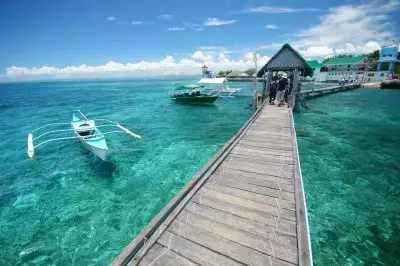 As previously reported by local media, the Philippines has decided to shut its most famous holiday island for a six-month period for a clean-up, after country officials, including the President, expressed their concern with the level of pollution there.
Reuters has now reported that the President of PAGCOR Alfredo Lim explained that Galaxy Entertainment would have to provide President Duterte with more details about the project, including more information about the advantages that the integrated casino resort would bring to the region. The company would also have to prove that it would comply with the country's environmental laws. As revealed by Mr. Lim, the gambling business was set to focus on foreign visitors of the island.
Back in March, the gambling regulatory authority provided Galaxy Entertainment and its local partner Leisure and Resorts World Corp with the provisional license allowing them to start working on their casino project. Since then, the two companies were expecting to get the Governments permission to get the project going.
The integrated casino resort, however, fuelled fierce discussions among the country's officials about the possible effects that such a casino project could have on the region. The Department of Environment and Natural Resources (DENR) has previously recommended that the Boracay Island should be closed for six months, saying that the PHP500-million casino resort would contradict to the decision of the clean-up closure.
Earlier, President Duterte said that no casino would be allowed to be constructed in Boracay. He further revealed that he did not approve any casino project due to the fact that gambling could cause a lot of damage to local people.