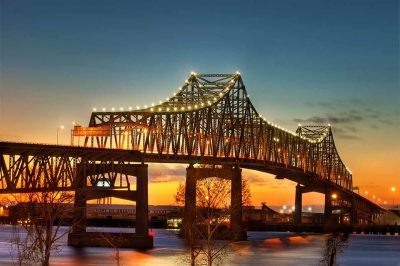 The two bills backed by owners of riverboat casinos in Louisiana have not managed to get the necessary votes they need to pass the state Senate. The major sponsors of both pieces of legislation – Senator Ronnie Jones and Senator Bodi White – chose not to hear their bills.
As a result, Senate Bill 316 and Senate Bill 417 were scheduled for Monday, April 23rd. In case they gather the necessary support, they would proceed further and would be considered by Louisiana House.
As previously reported by CasinoGamesPro, representatives of the Louisiana legislature have been seeking to make the local riverboat casino regulatory framework more competitive, by bringing some changes in the current status quo. Riverboat casinos and legislation concerning them have been considered an integral part of Louisiana gambling regulatory landscape. This is exactly why supporters of the proposed pieces of legislation insisted that the bills need to be given the chance to proceed further in state legislature.
Two Proposed Bills Need Legislators' Support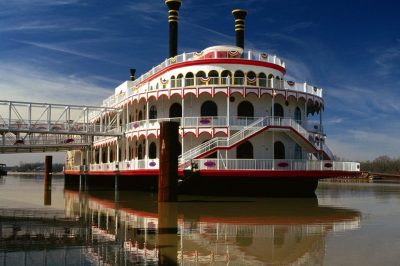 Senate Bill 316, which major sponsor has been Senator Ronnie Jones, is seeking to allow the 15 riverboat casinos to situate their gambling facilities 1,200 feet of their licensed locations. In addition, 2,365 gambling positions would be permitted to be offered by special gaming areas. The change of the existing riverboat casino legislation has been recommended by a 13-member task force.
Previously, Jones who also chairs the Riverboat Economic Development and Gaming Task Force in the state revealed a recommendation of the regulatory body, according to which local legislators should give permission to riverboats to offer land-based slots up to 1,200 feet from the shore.
For three weeks now, Senator Jones has been trying to secure the necessary number of votes in order for the measure to be given the green light and to proceed to local House. The bills' consideration has been delayed by local senators for two reasons. First, some of them expressed their concerns that three of the 15 riverboat casinos, including the Horseshoe Casino and Hotel in Bossier City, the Shreveport-located Sam's Town Hotel and Casino and Eldorado Resort, have not managed to meet their goals. On the other hand, a few others refused to back the Senate Bill 316, as Senator Jones did not vote at the time when the Senate rejected a measure concerning the minimum wage rate in the state in March.
Under the other piece of riverboat legislation, Senate Bill 417, the Tangipahoa River would be designated as an authorized waterway for riverboat casinos. However, the river is not deep and wide enough for all vessels, so it is not yet clear whether the bill sponsored by Senator Bodi White would be given the green light. In addition, under the proposed piece of legislation a referendum on the matter is to be held in Tangipahoa Parish, as it is required by a 1996 law.